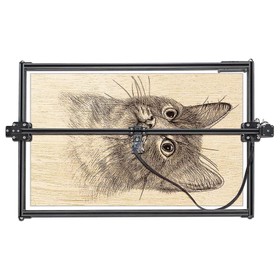 Highlights
Newest Technology, High-energy, Ultra-fine Laser
Laser power can be 10W according to the newest FAC and Light Refraction technology, the spot size is 0.08*0.08mm, can cut 8mm colorful acrylic & 8mm plywood by one pass (other bands need 3-4 times), clearly engrave metal, ceramic, glass, stainless steel and so on.
Offline Working Function Support Long Time Printing
Support SD card offline working is our engineer's patent, drag NC file to the SD card, the machine starts to work automatically, then you can close the computer or cellphone, no worry about breaking off the connection, more convenient for long time printing.
Fixed Focus
The length of focus is 45mm, the focus is longer, and the cutting ability is higher.
Carving Objects: All wood, bamboo, paper, plastic, leather, PCB board, aluminum oxide, non-reflective plating and lacquered metal.
Cutting Objects: Cardboard, non-woven fabric, light wood, Acrylic material, thin plastic board.
Solid & Easy Installation Structure
The full-metal frame design makes the machine more solid, it will reduce the vibration when working and improve the accuracy of engraving. The entire structure has been designed for quick assembly (which can generally be completed within 10-20 minutes ).
Wide Compatibility
The machine can be compatible with various mature engraving software, such as LaserGRBL, LightBurn, support Win XP / Win 7 / Win 8 / XP / Win 10, and also support MACs system (LightBurn), engraving file format supports NC, BMP, JPG, PNG, DXF, etc.
Large Engraving Size
The laser machine has a large engraving area (81 x 46cm) that can meet your various engraving and cutting needs.
Integrated Stepper Motor and Shaft
The machine uses an integral screw rod instead of a combined coupling. The 2-Y stepping motor and the screw rod are integrated, which makes the laser movement more precise and the coupling more durable, service life can be 15000 hours.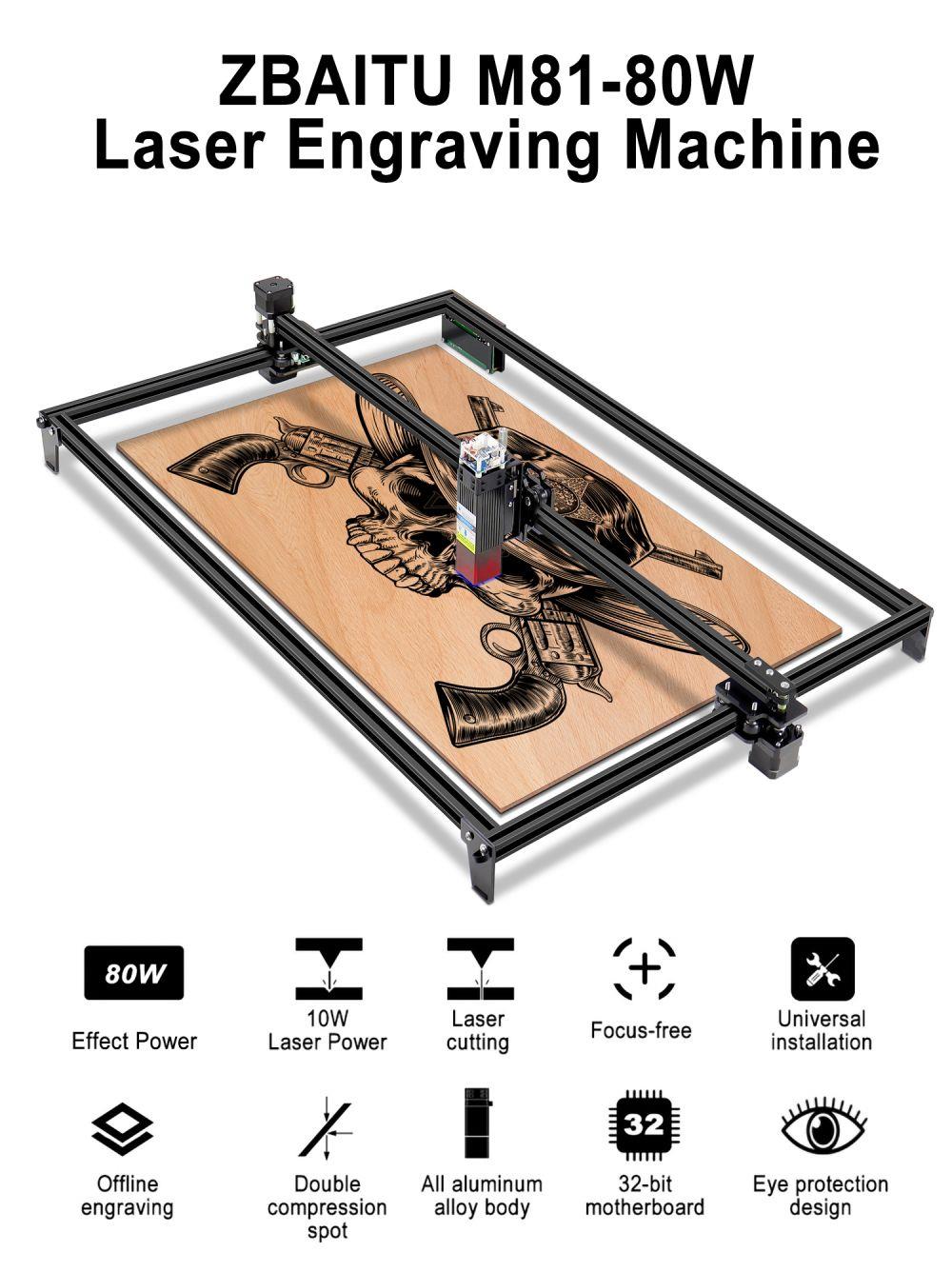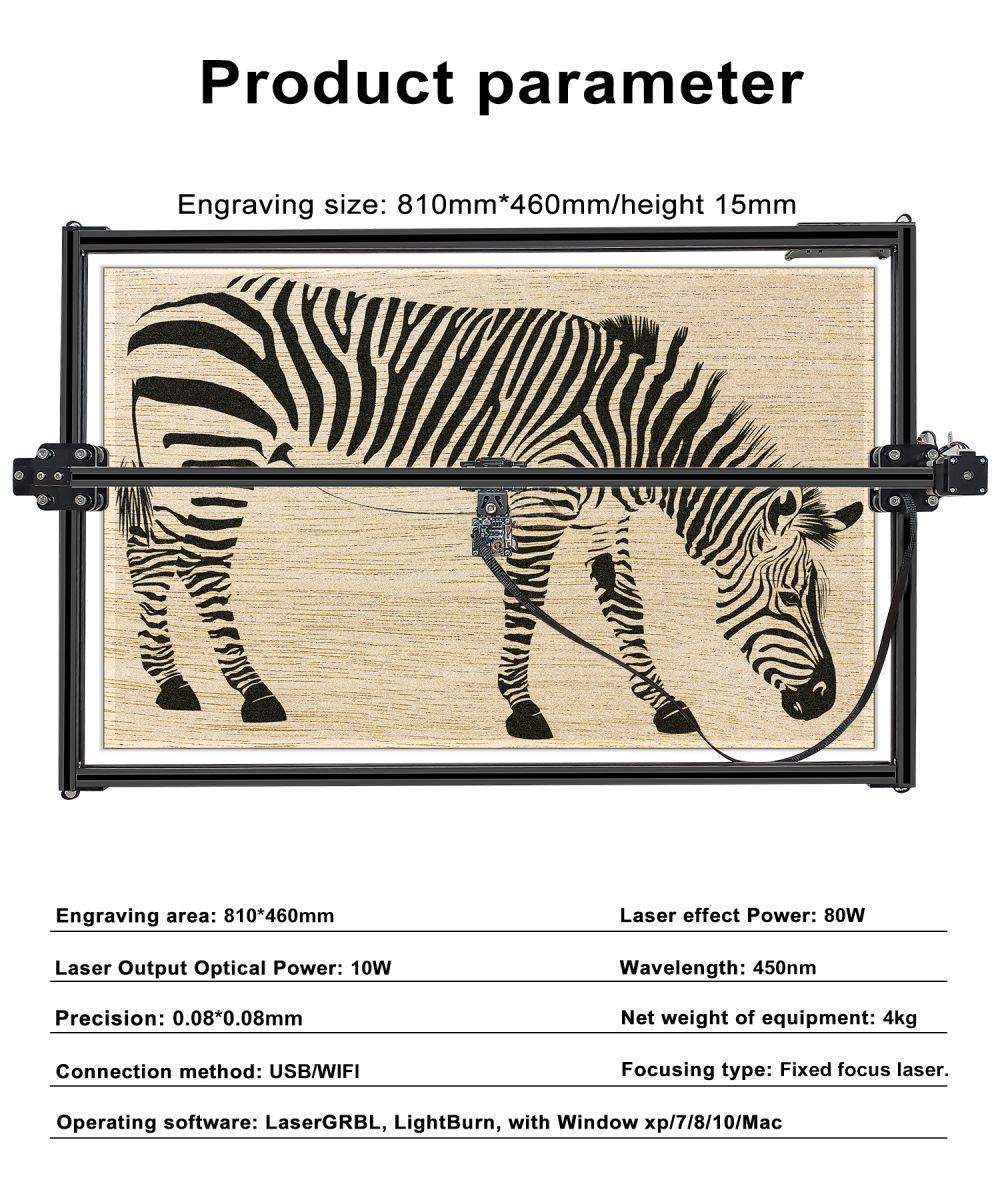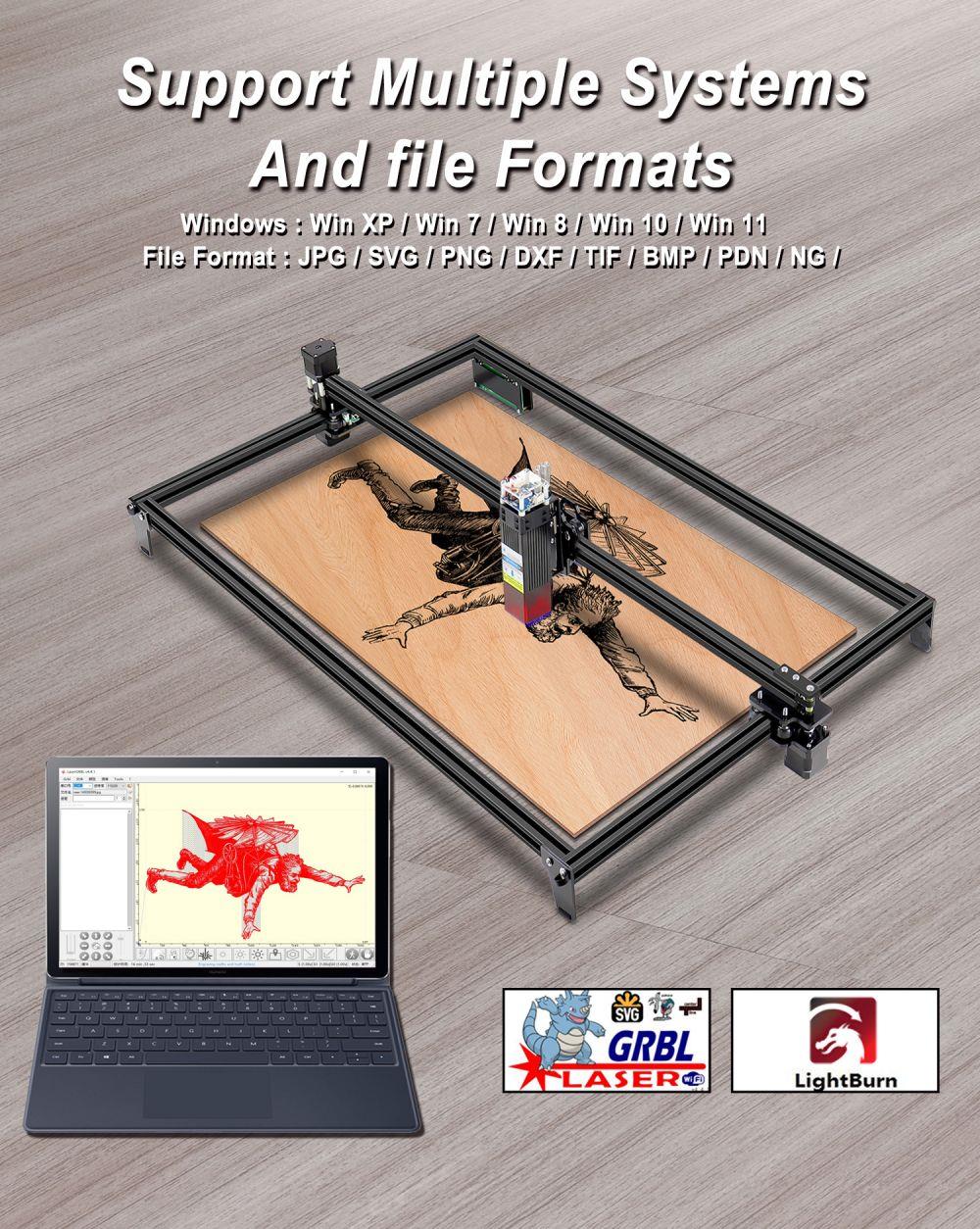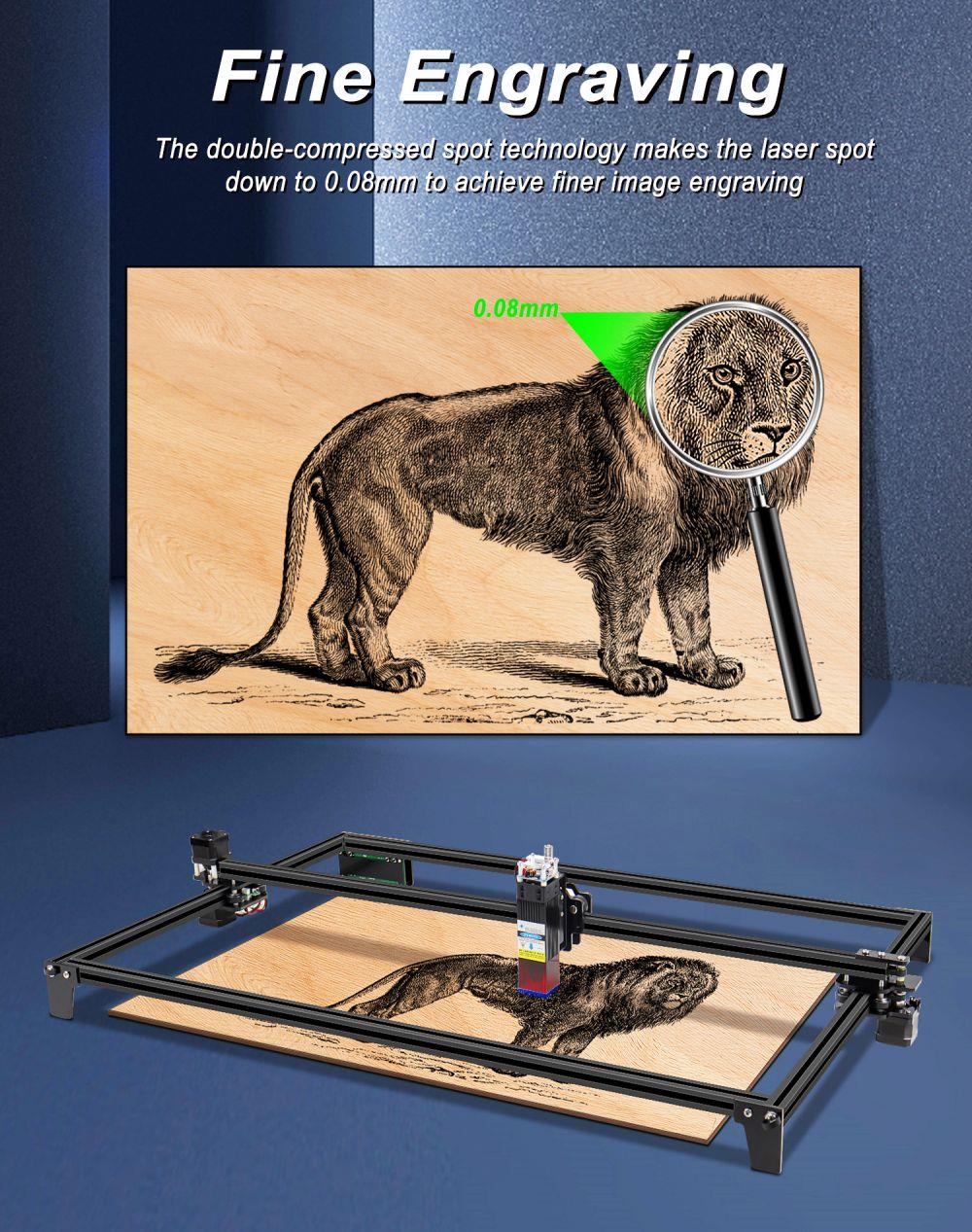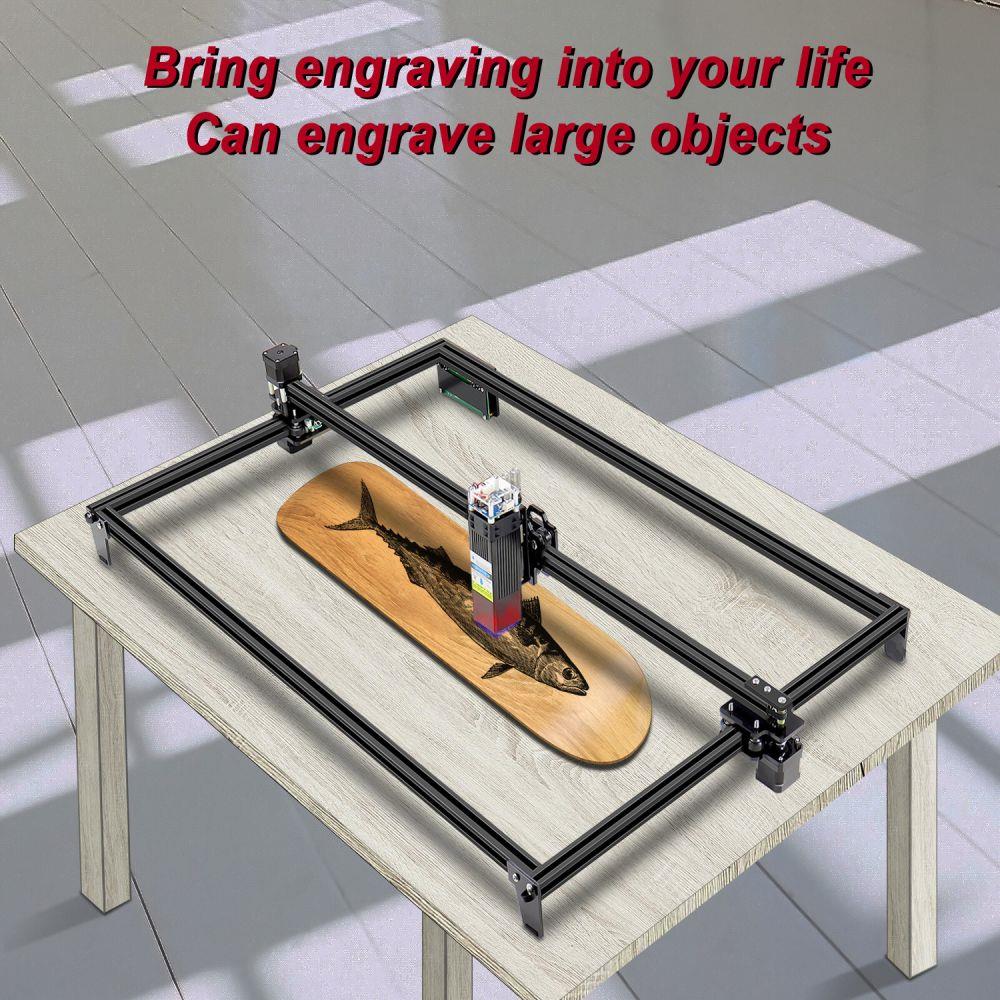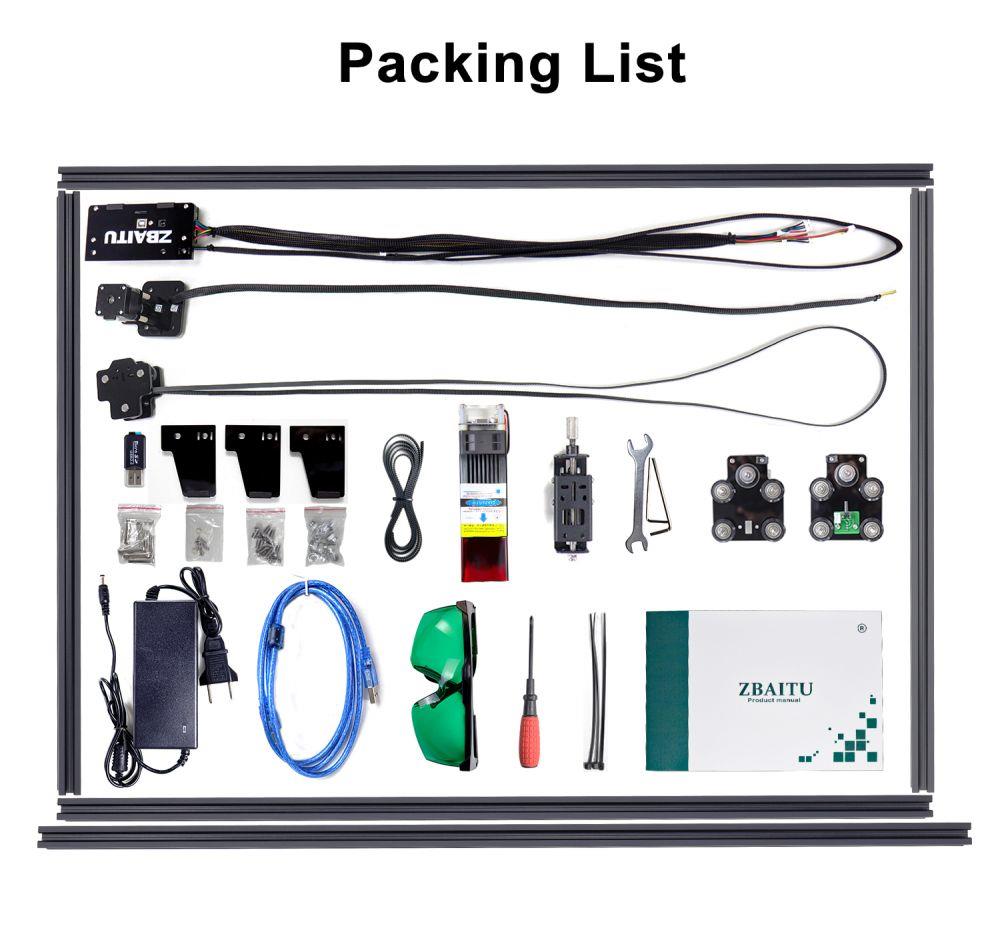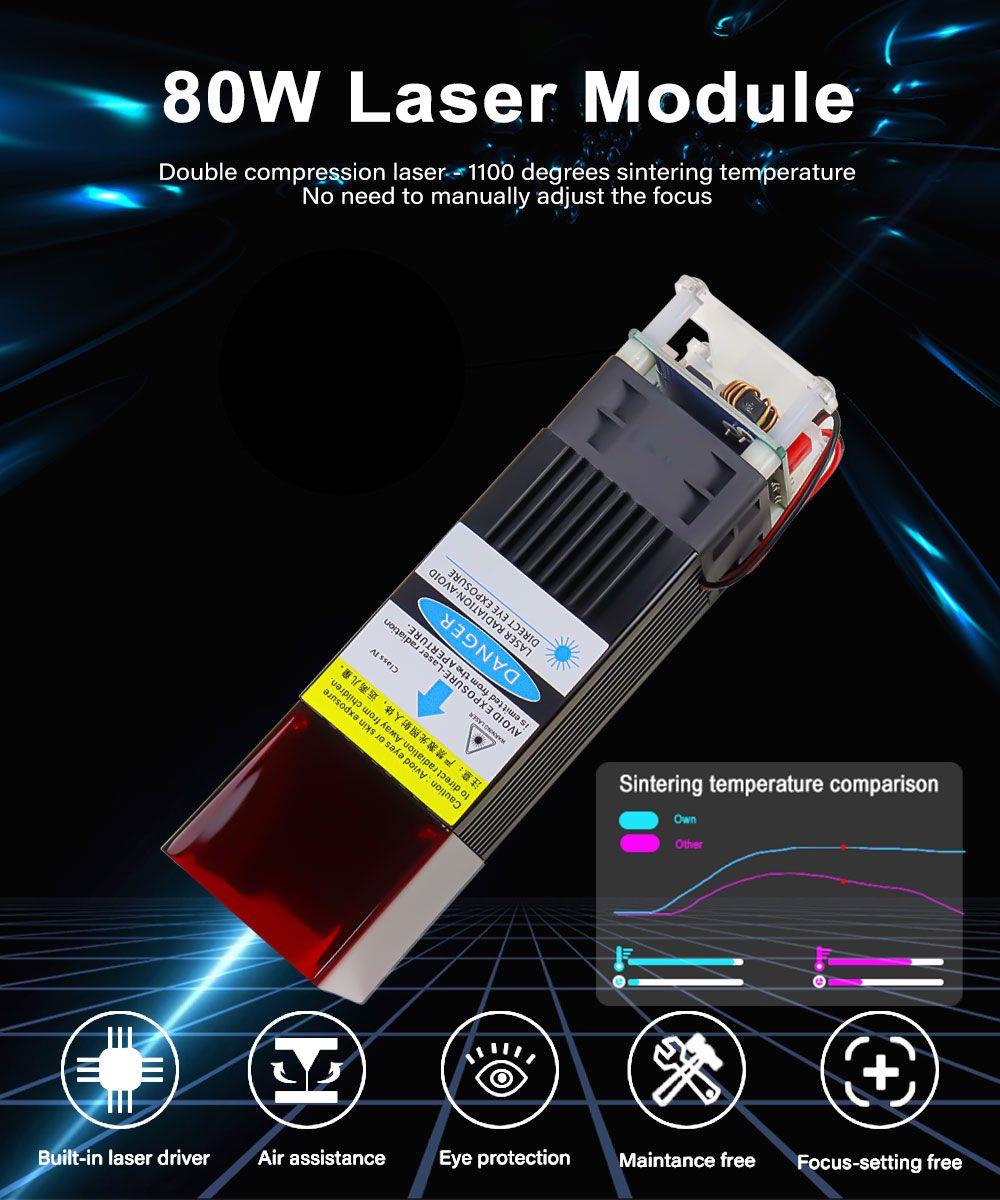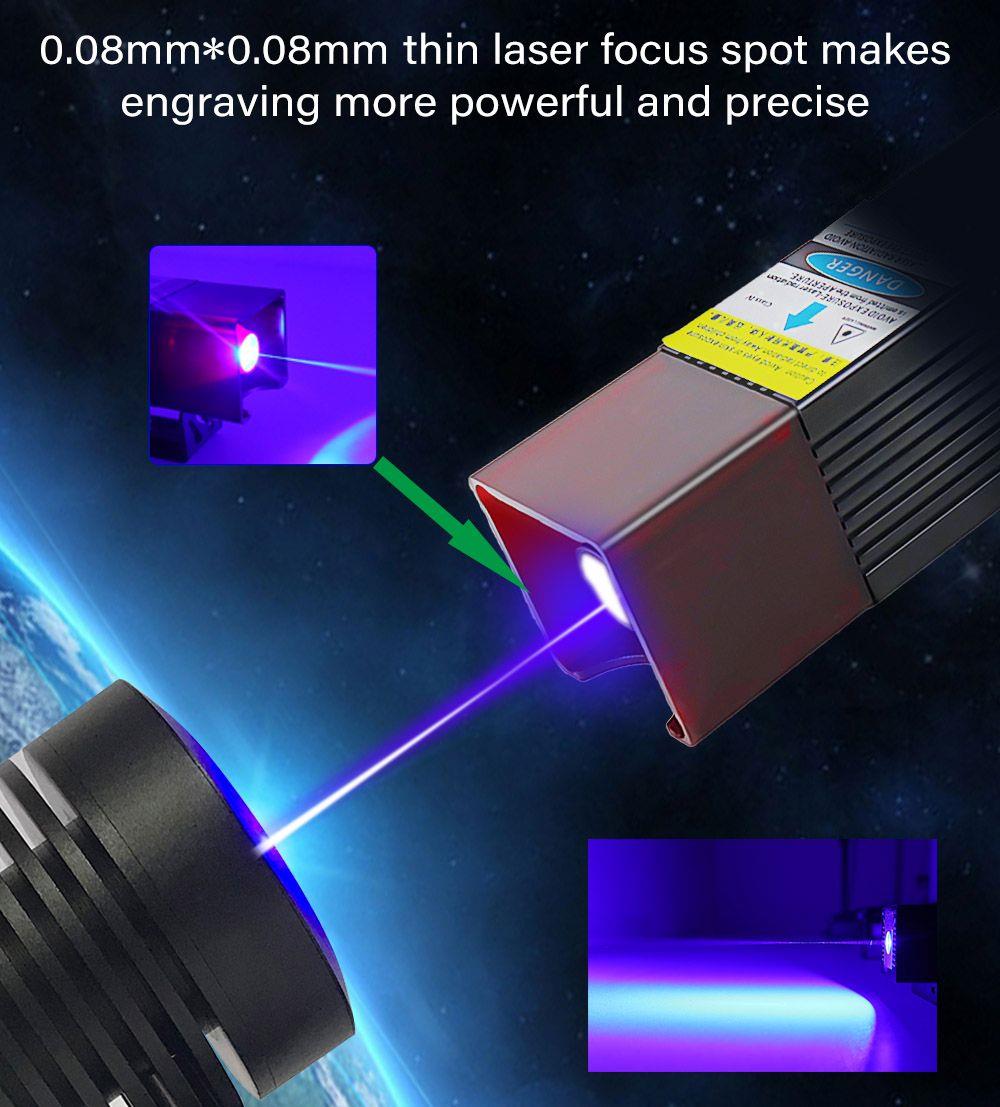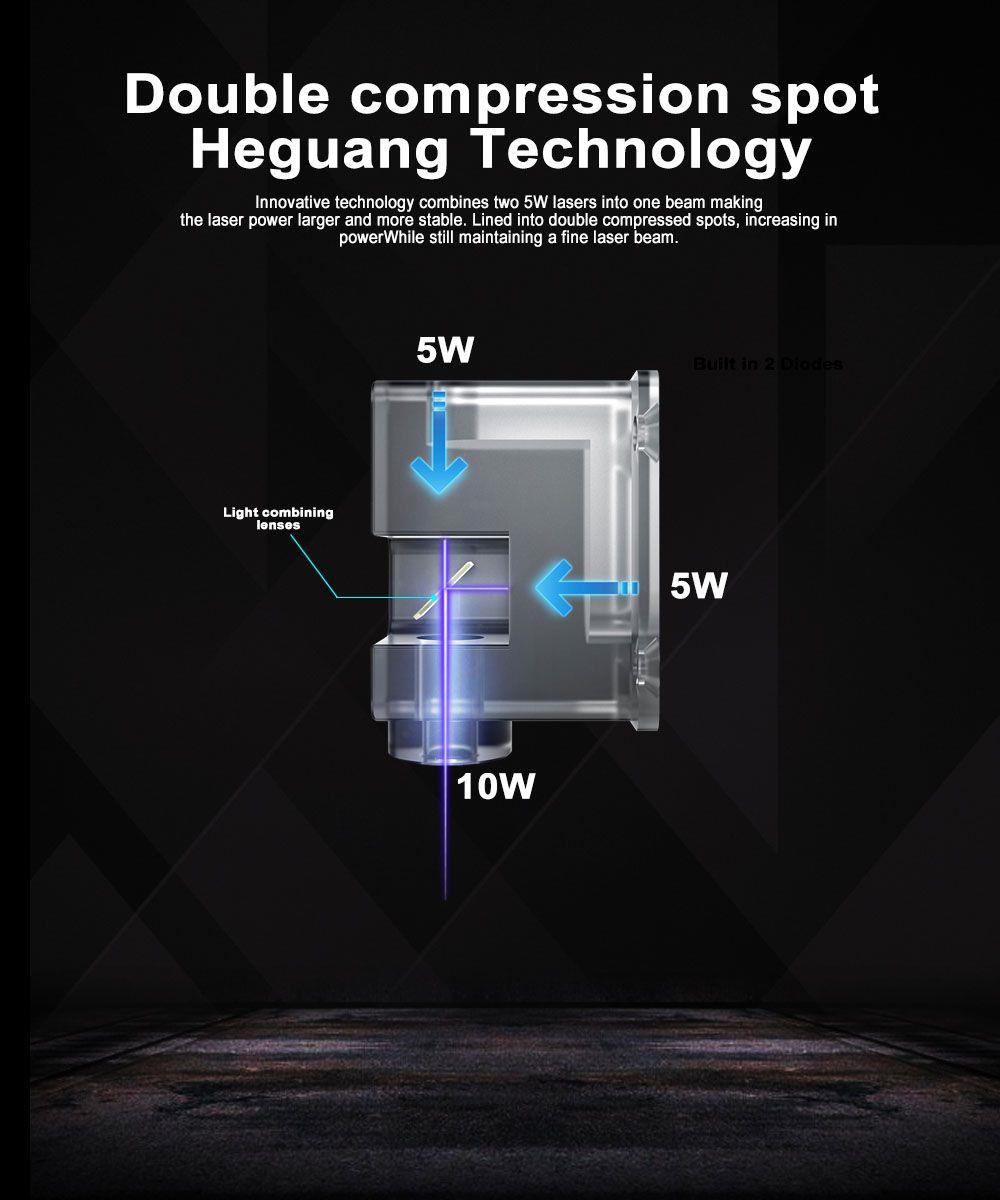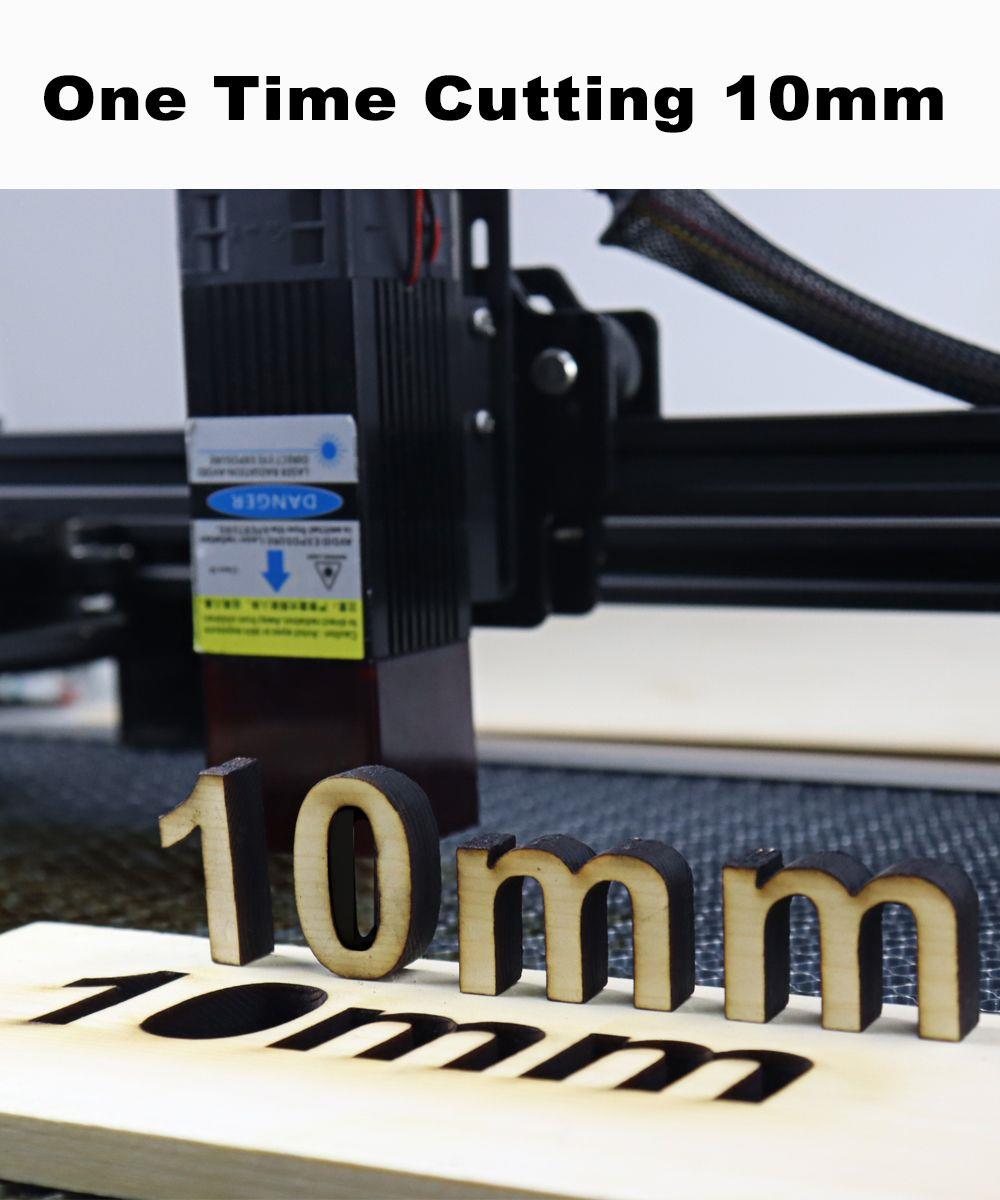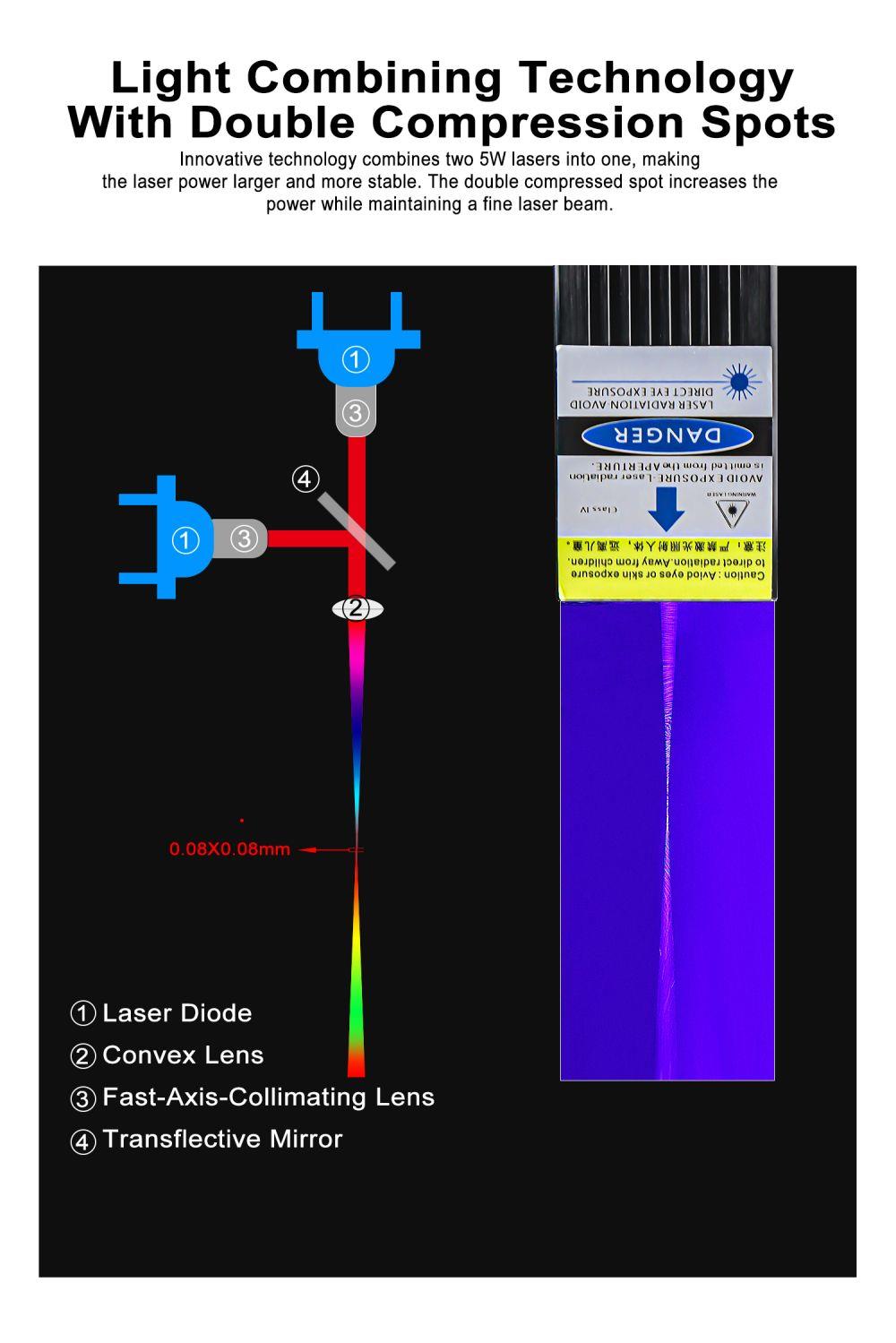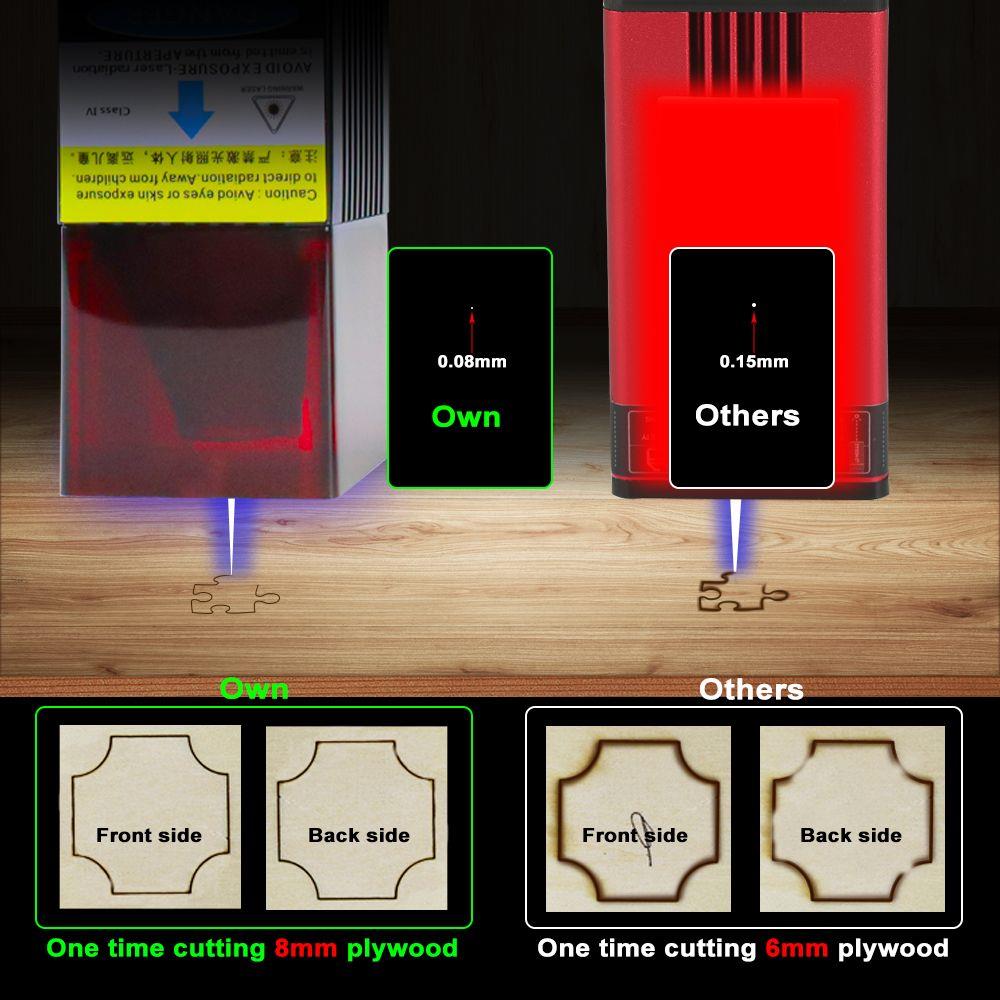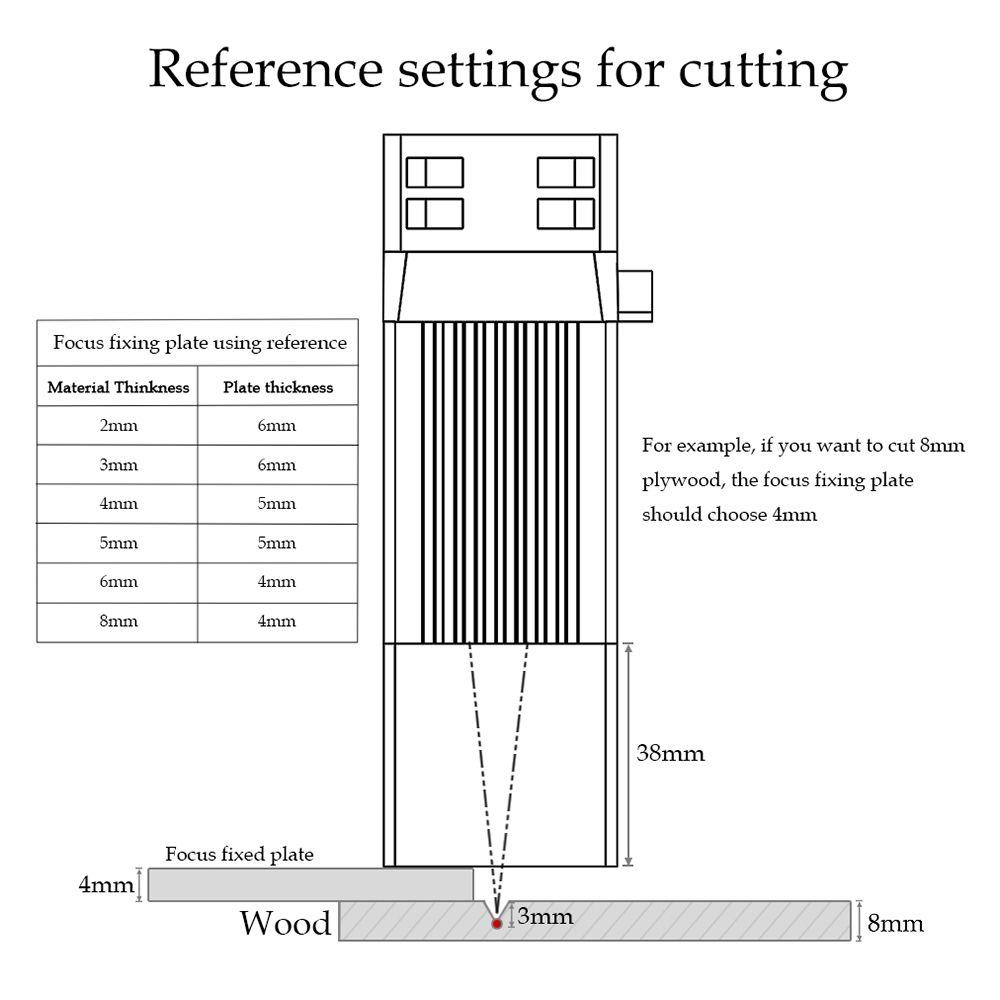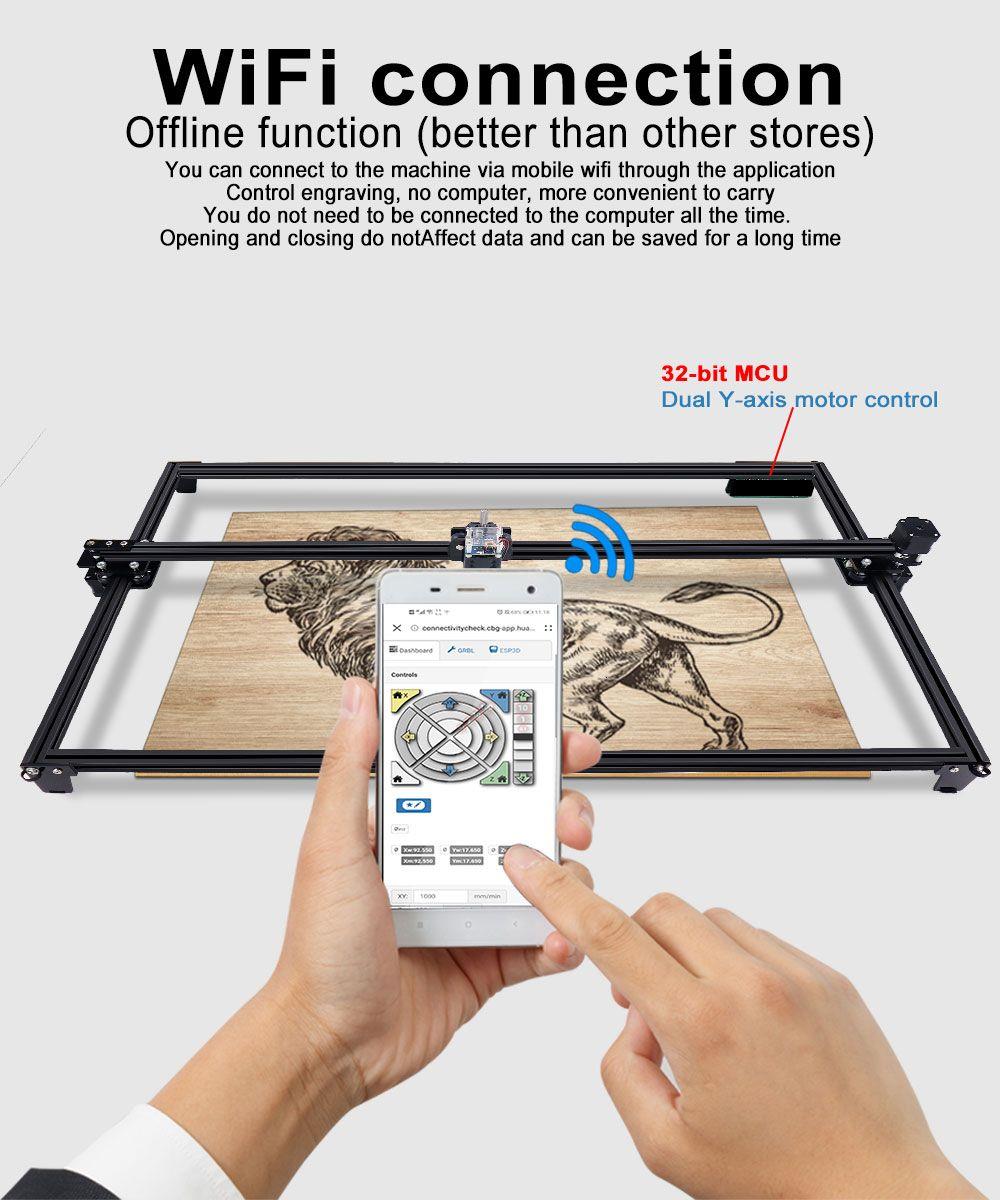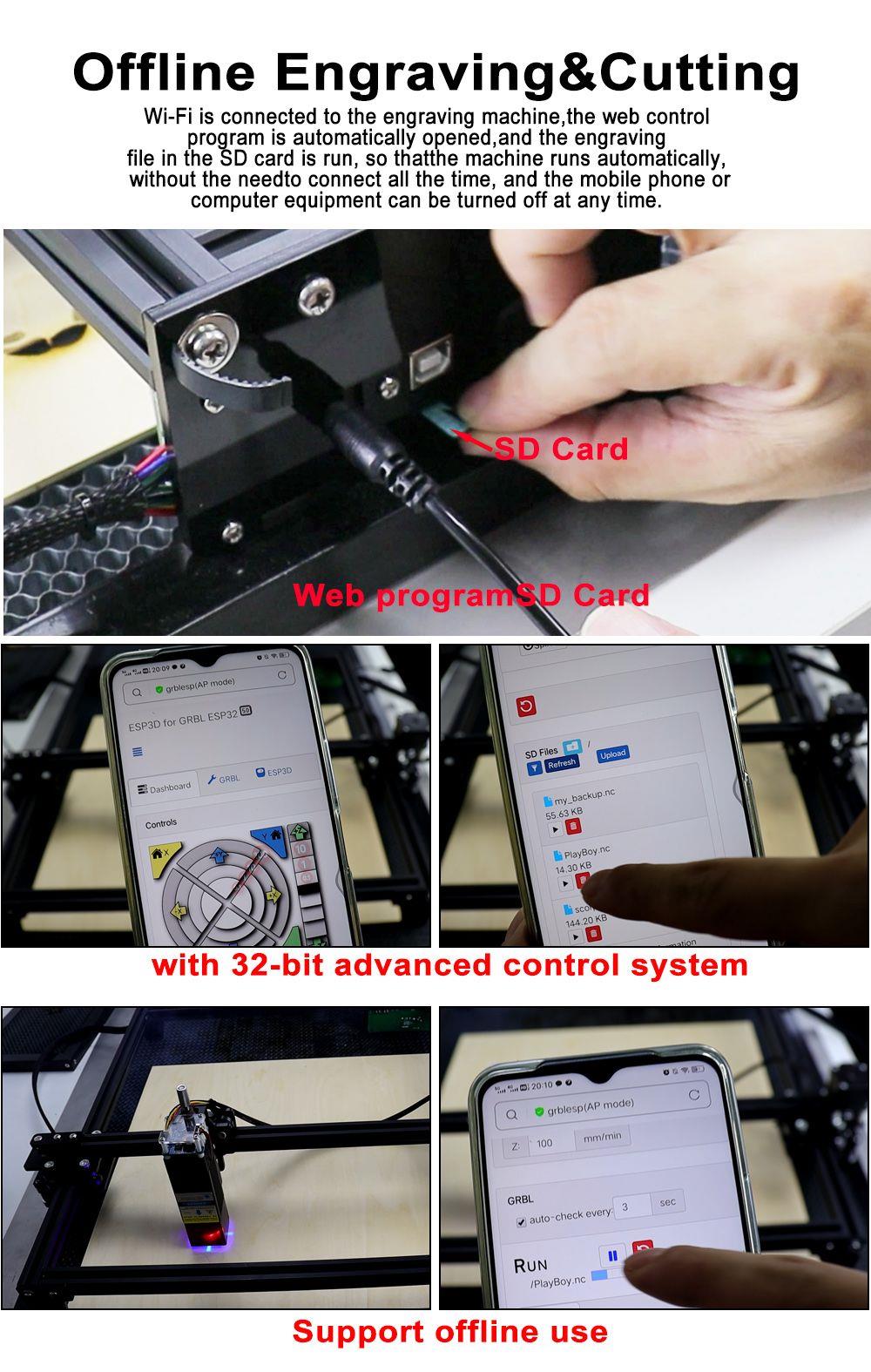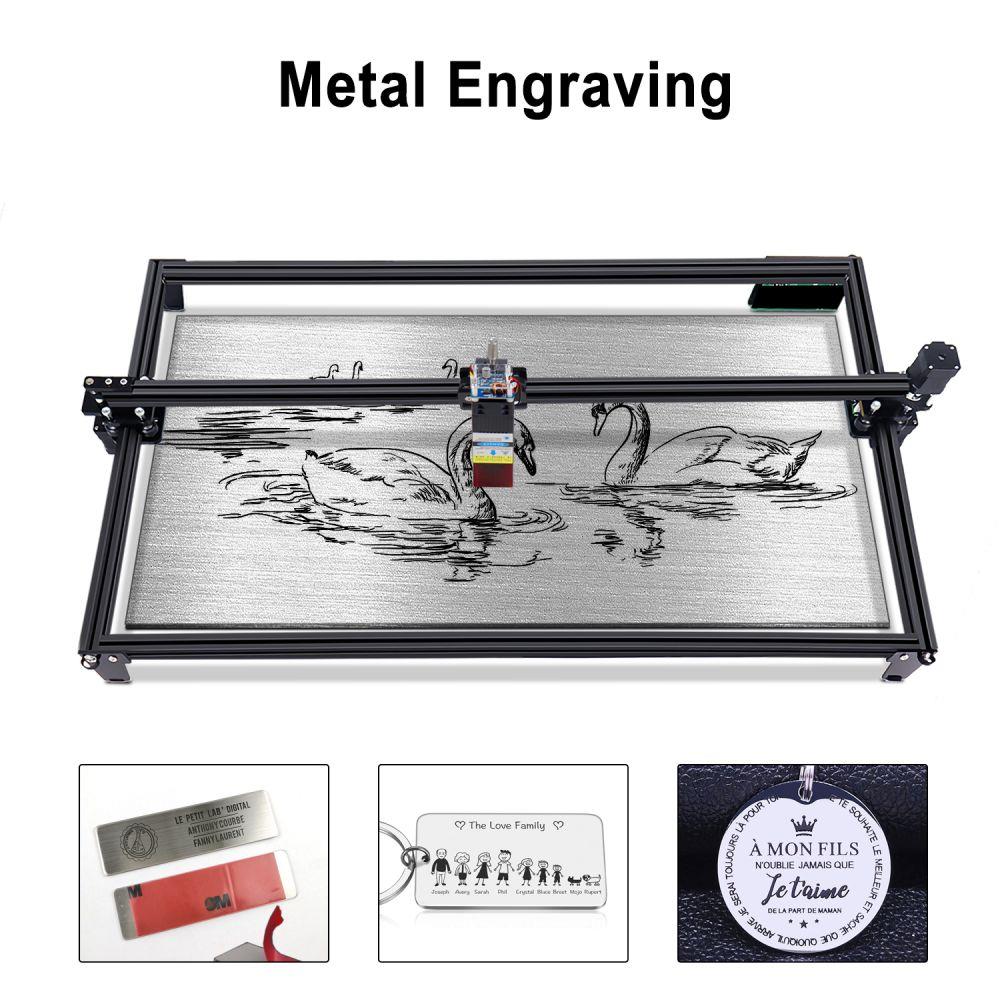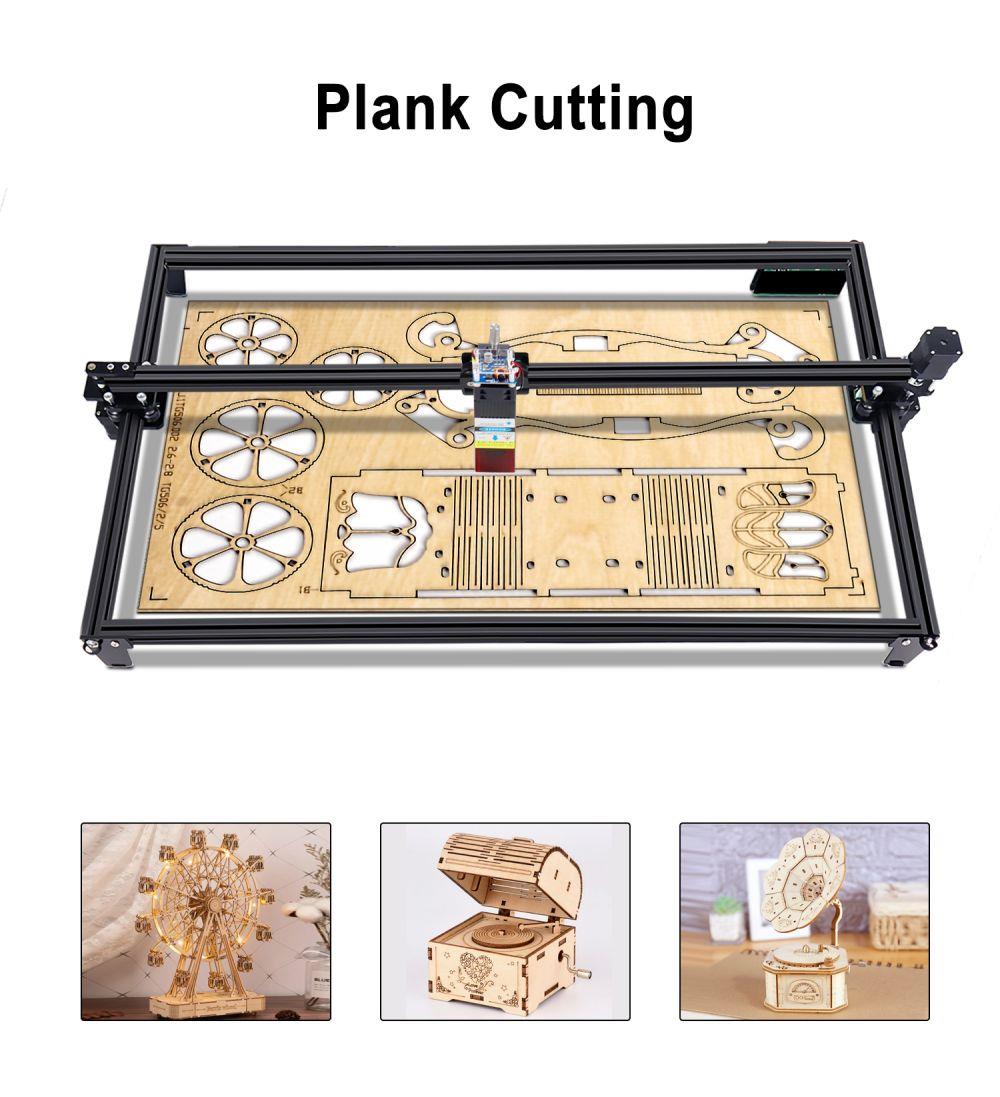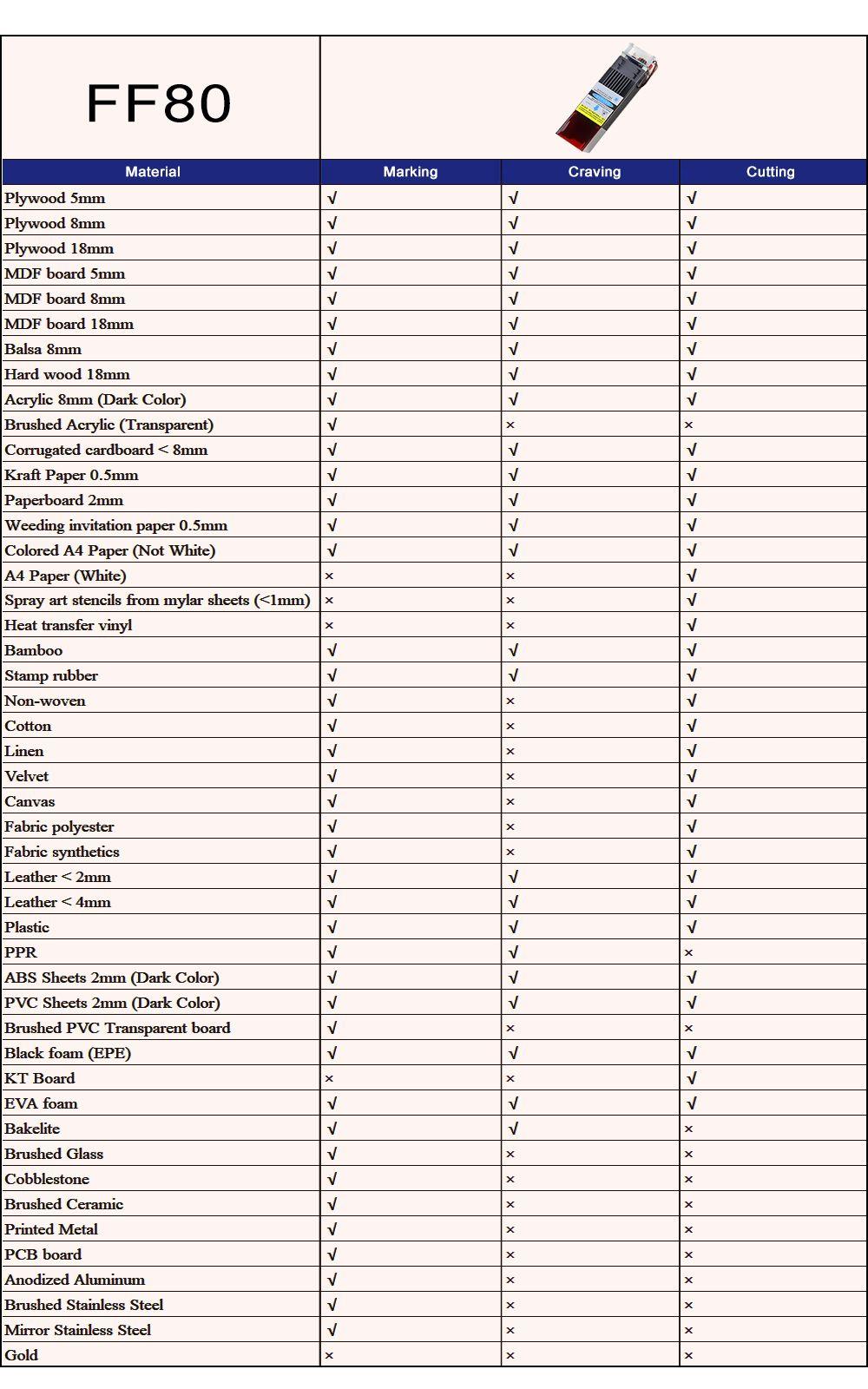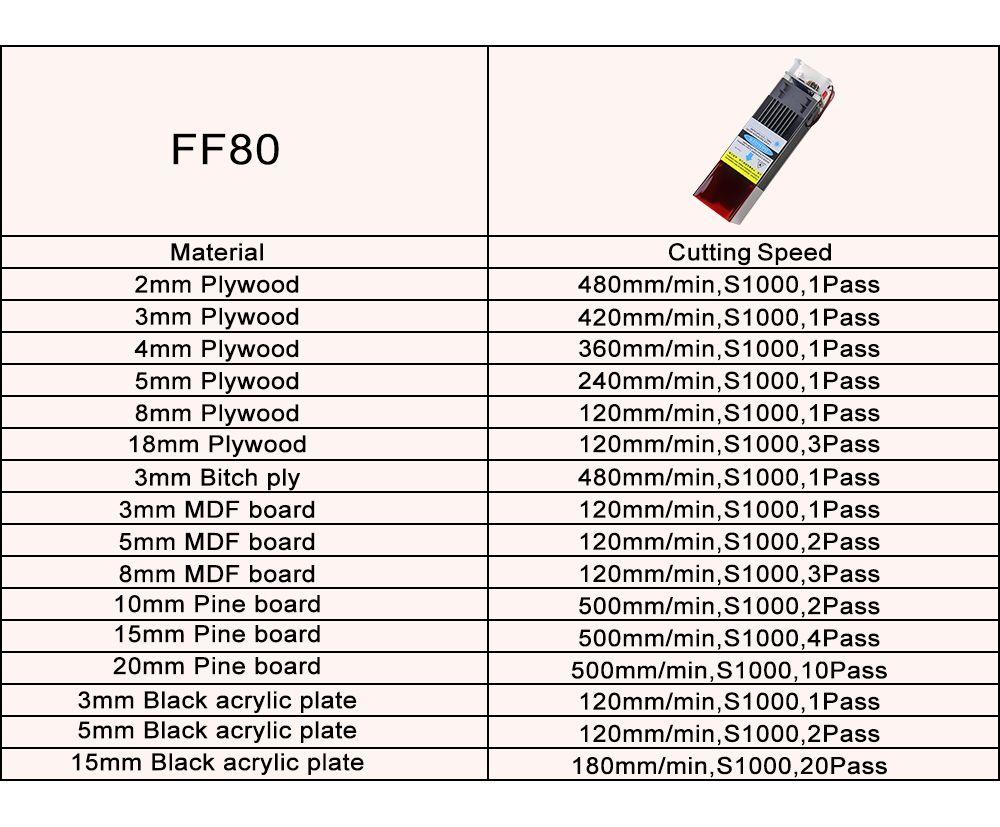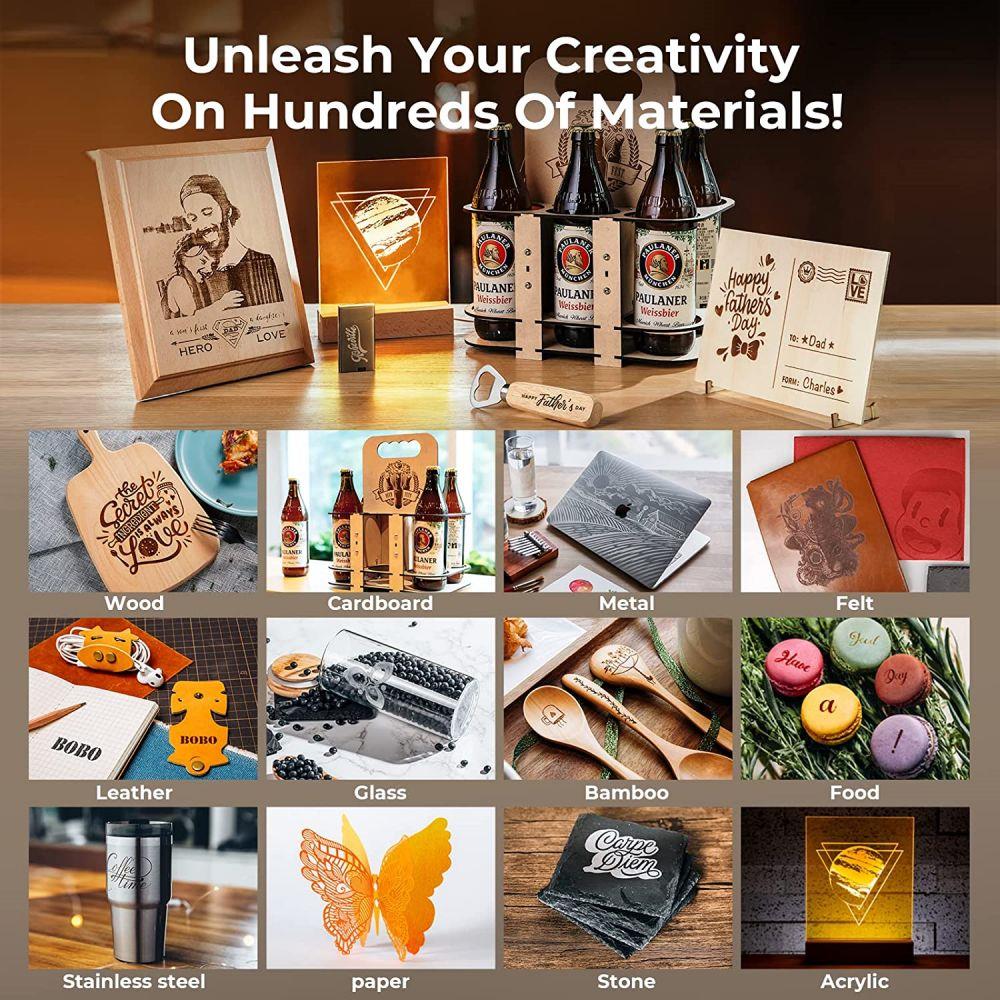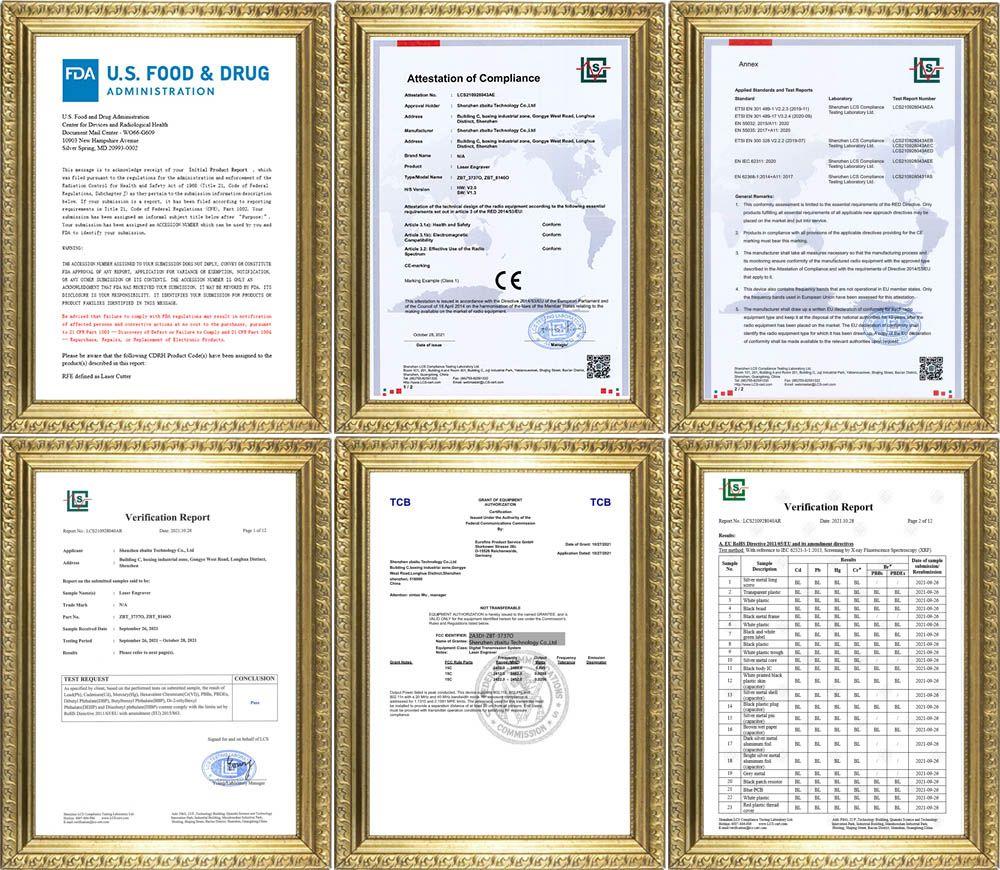 Specification
General

Brand: ZBAITU
Type: Laser Engraver
Model: M81 FF80

Specification

Laser output optical power: 10W
Laser wavelength: 450nm
Precision: 0.08 x 0.08mm
Engraving area size: 810 x 460mm
Focusing method: fixed focus
Laser protection cover: Equipped with a detachable laser cover to protect the eyes
Laser effect power: 80W
Connection method: USB / WiFi

Engraving/cutting materials
Engraving material: all kinds of wood (including walnut, cherry and other high-density wood), MDF, bamboo, cardboard, plastic, leather, PCB board, alumina, 304 stainless steel, ceramic, dark stone
Cutting material: all kinds of wood (including walnut, cherry and other high-density wood), MDF, acrylic, cardboard, bamboo, some plastic boards, leather, PCB boards

Laser software: LaserGRBL, LightBurn, support Windows system, support MAC system
Supported file formats: JPG / SVG / PNG / DXF / TIF / BMP / PDN / NG
Data transfer method: USB connection

Power supply
Power input: 100-240V AC, 50/60HZ
Output: 12V 5A

Weight & Size

Product weight: 4kg
Packing weight: 4.8kg
Packing size: 1010x160x160mm

Package Contents                                    

1 x X-axis assembly
2 x X profiles
2 x Y profiles
1 x Control Box Assembly
1 x  FF80 laser Head
1 x Adjustable Slider 
3 x Support feets
1 x 12V 5A power adapter
1 x USB Cable
1 x SD Card
1 x SD Card Reader
1 x Screwdriver
3 x Tool bags
1 x Laser Goggles
1 x User Manual
$("#Description img.product_lazy").lazyload({
effect: "fadeIn",
threshold: 240,
event: "scroll"
});