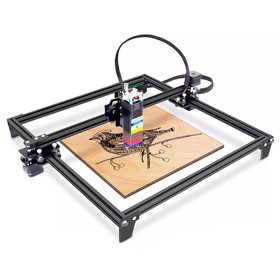 Highlights
Upgraded Dual Compression Point Coupling Technology
The ultra-fine laser focusing area is reduced to 0.08 x 0.08mm, and the high-density laser can easily cut 20mm thick wood and 15mm thick black acrylic; it can directly engrave mirror stainless steel metal, ceramics, glass, and the engraving of speed is 40% higher than that of ordinary models. Laser sintering Temperature up to 1200 degree Celsius.
Eye Protection Filter Hair Dryer
The filter panorama shield can filter 97% of ultraviolet rays, which plays a good role in protecting the eyes. You and those around you don't need to wear goggles to get a clear view of the laser engraving. Reduce the cost of your goggles and the inconvenience of wearing them. At the same time, the protective cover increases the structural design of the blower nozzle, and the laser blows away the smoke and debris during work, making your engraving work more perfect.
Sturdy and Easy to Install Structure Design
The all-aluminum alloy anodized structure design makes the machine more durable and improves engraving accuracy. The entire structure is designed for quick assembly, which can generally be completed within 10-20 minutes.
Upgraded High Performance Fixed Focus Laser
No need to focus before engraving; the new laser focus is 50% smaller than other ordinary lasers, and the new laser combines precision engraving and high-energy cutting at the same time. The laser power of fixed-focus lasers is more stable than that of variable-focus lasers.
Broad Compatibility
This machine is compatible with a variety of mature engraving software, such as LaserGRBL, and LightBurn, which supports Win XP/Win 7/Win 8/XP/Win 10, also supports MAC system (LightBurn), the engraving file format supports NC, BMP, JPG, PNG, DXF, etc.
Integrated Stepper Motor and Axis
This machine adopts double Y-axis combined coupling. The Y axis is equipped with 2 stepping motors, which makes the laser movement more accurate, the machine runs more stably, and the service life can reach 15,000 hours.
The Offline Work Function Supports Long Time Printing
Supporting SD card offline work is the patent of our engineers, with a 32-bit control board. Drag the NC file to the SD card, the machine starts working, and then you can turn off the computer or mobile phone without worrying about disconnecting, which is more convenient to print for a long time. No computer restrictions, engraving work anytime, anywhere.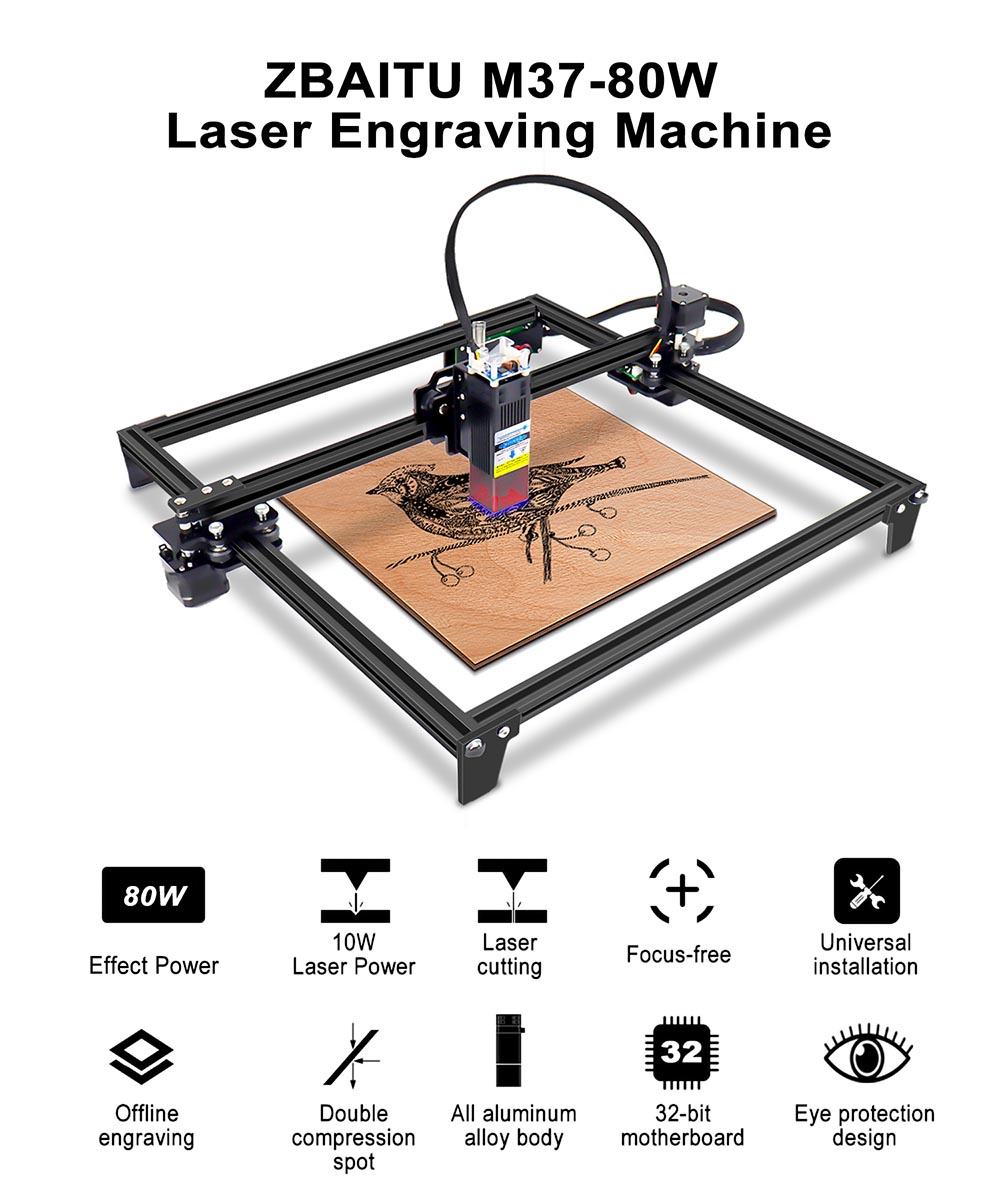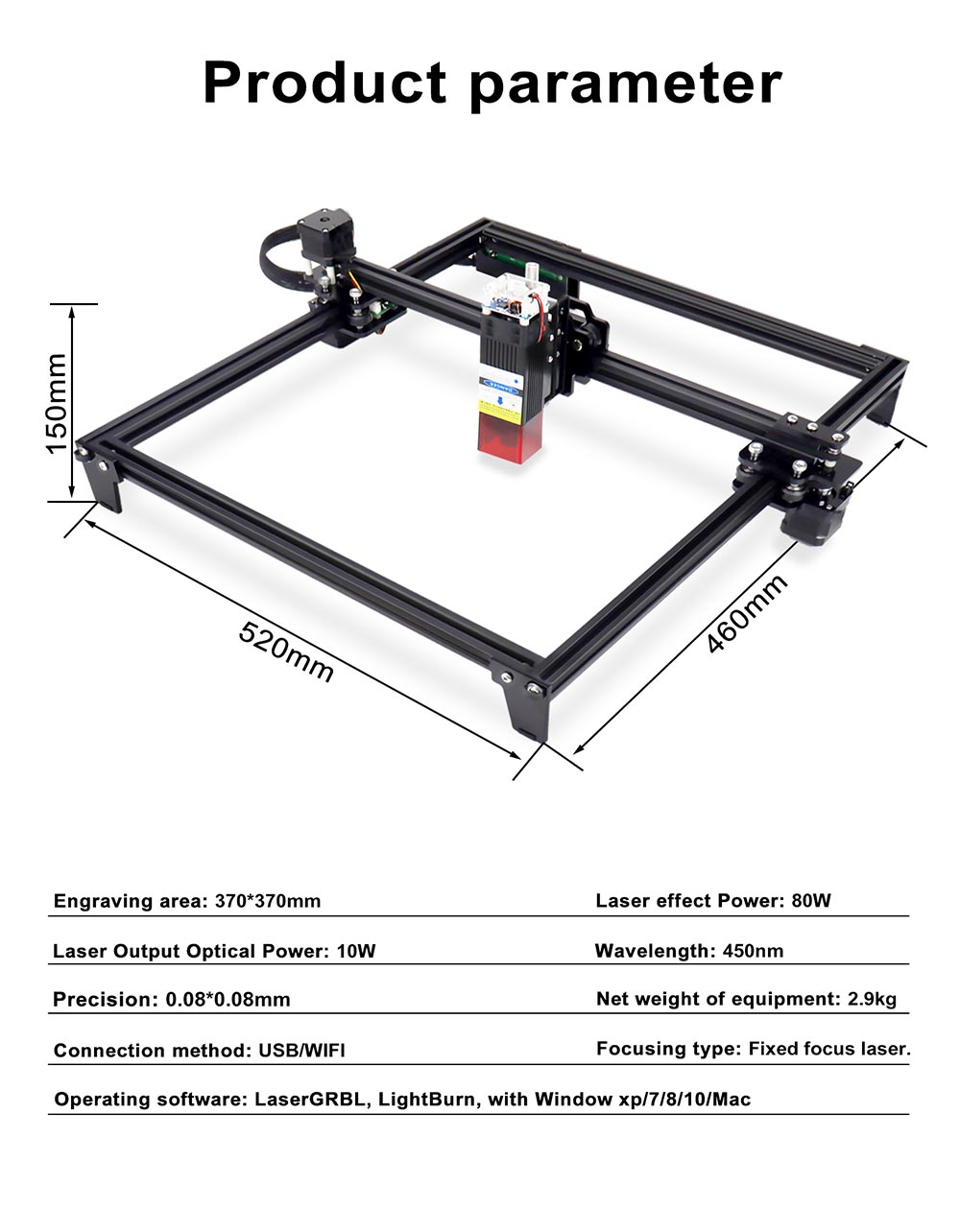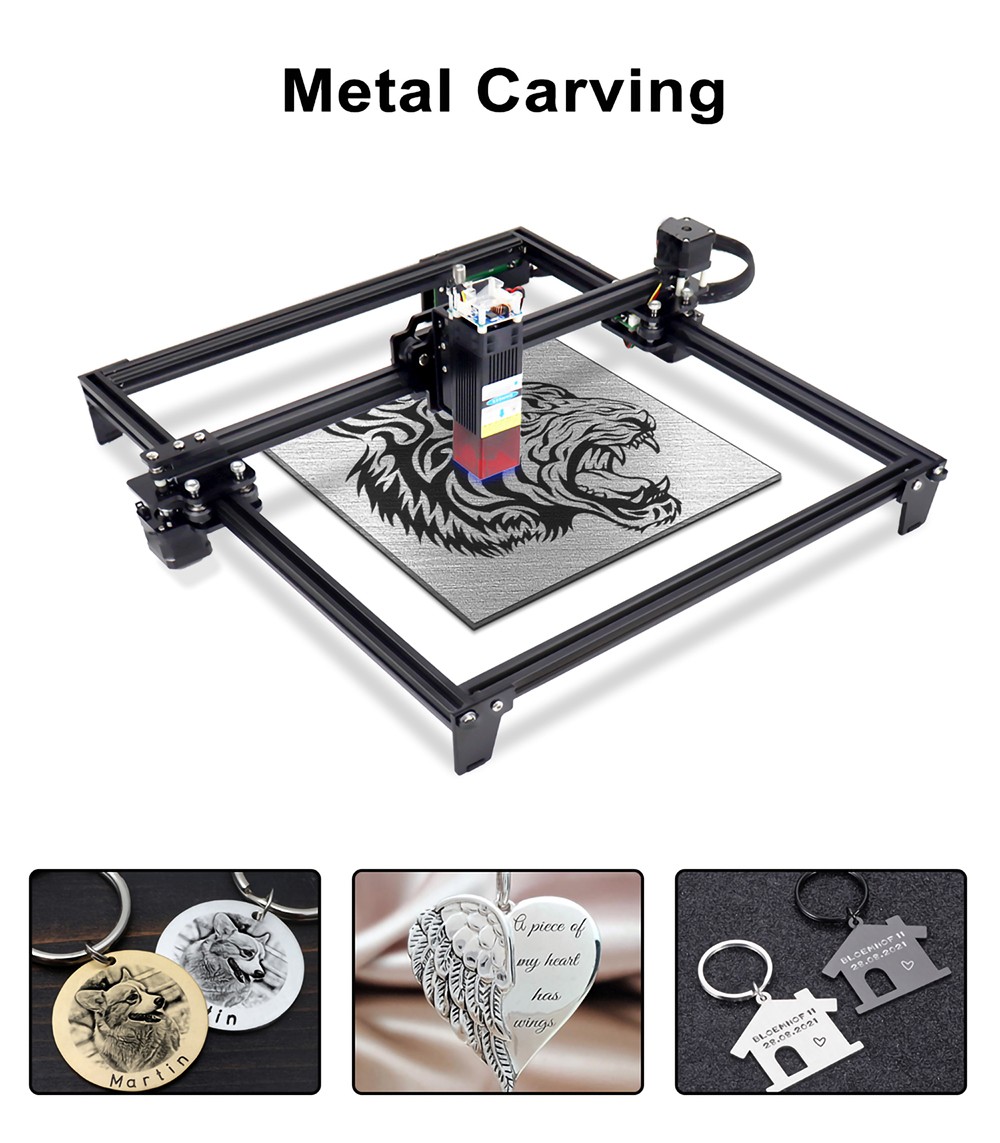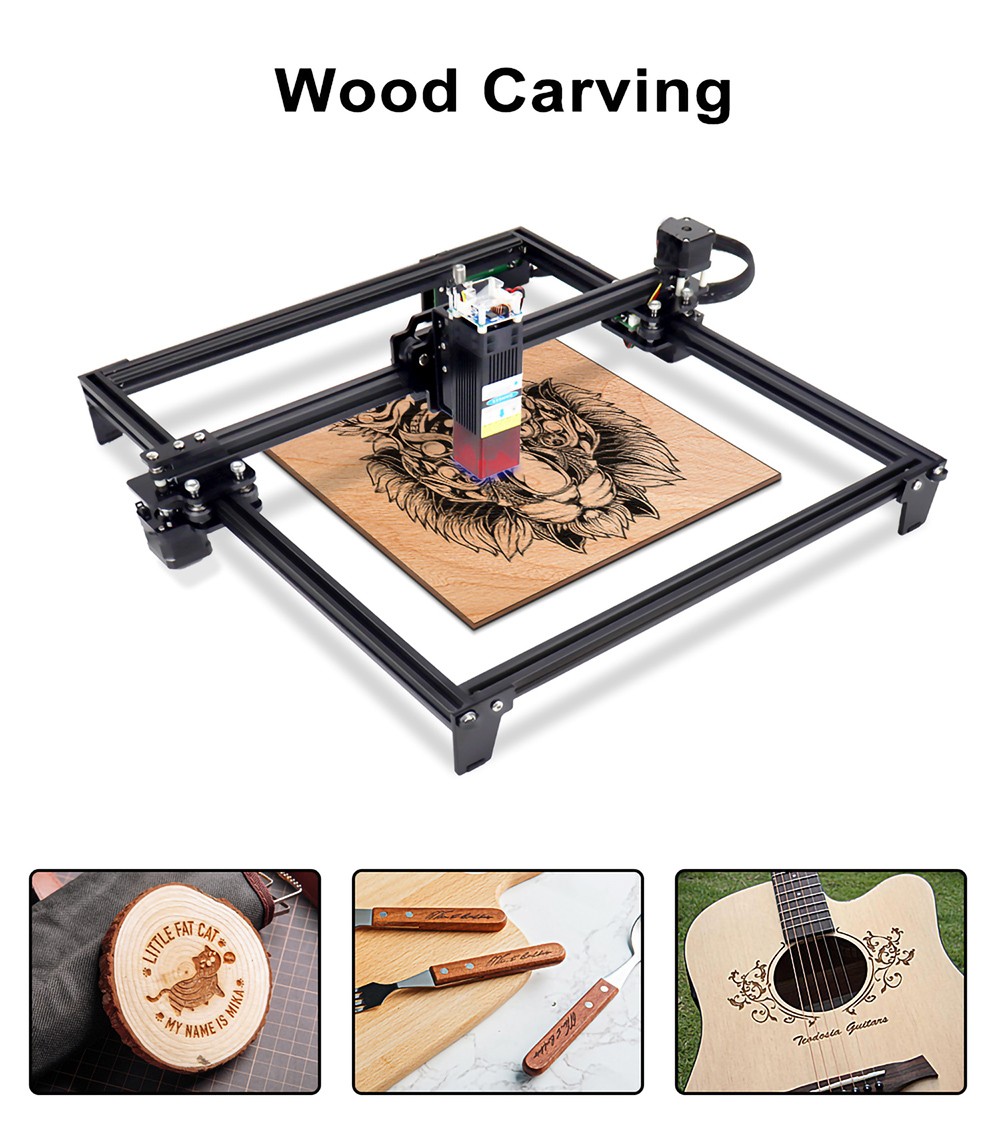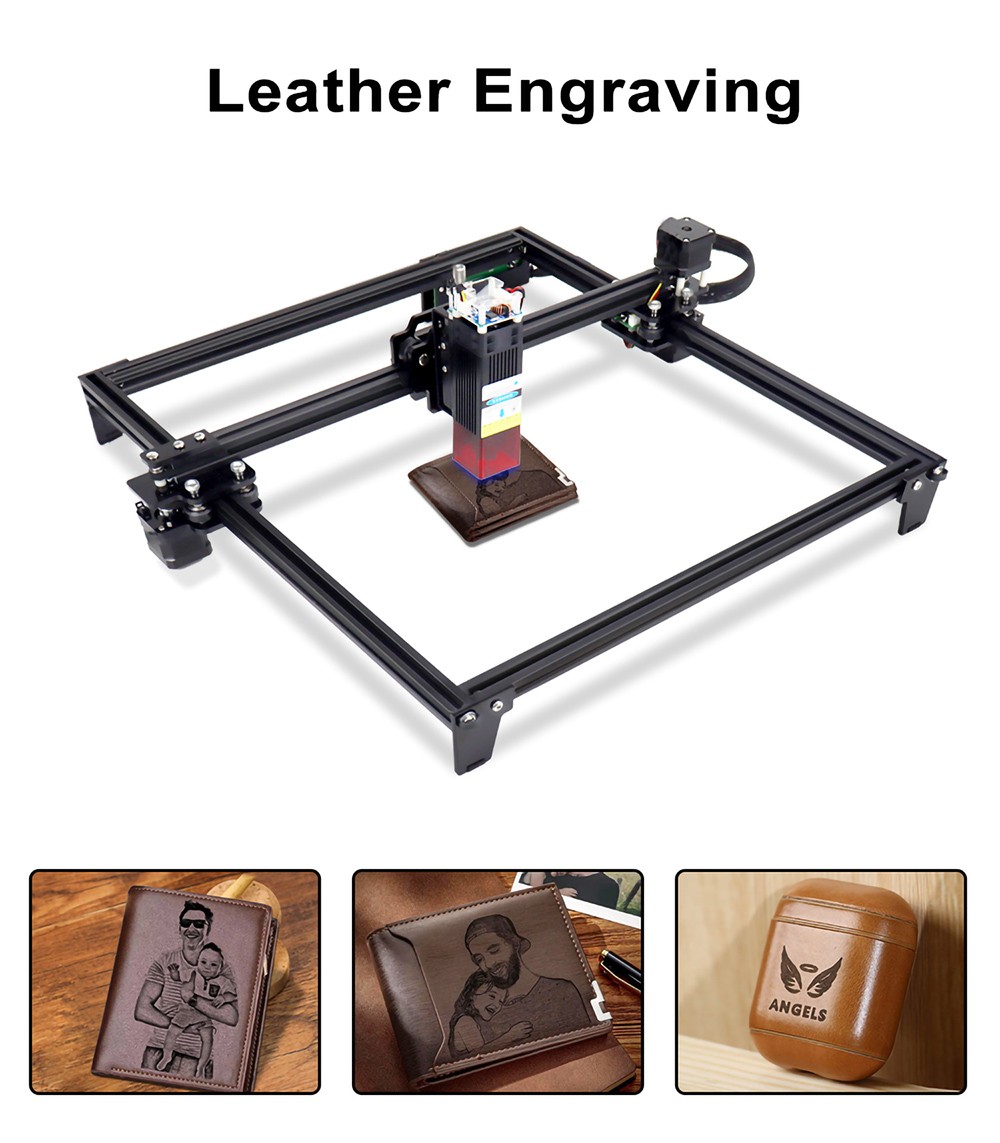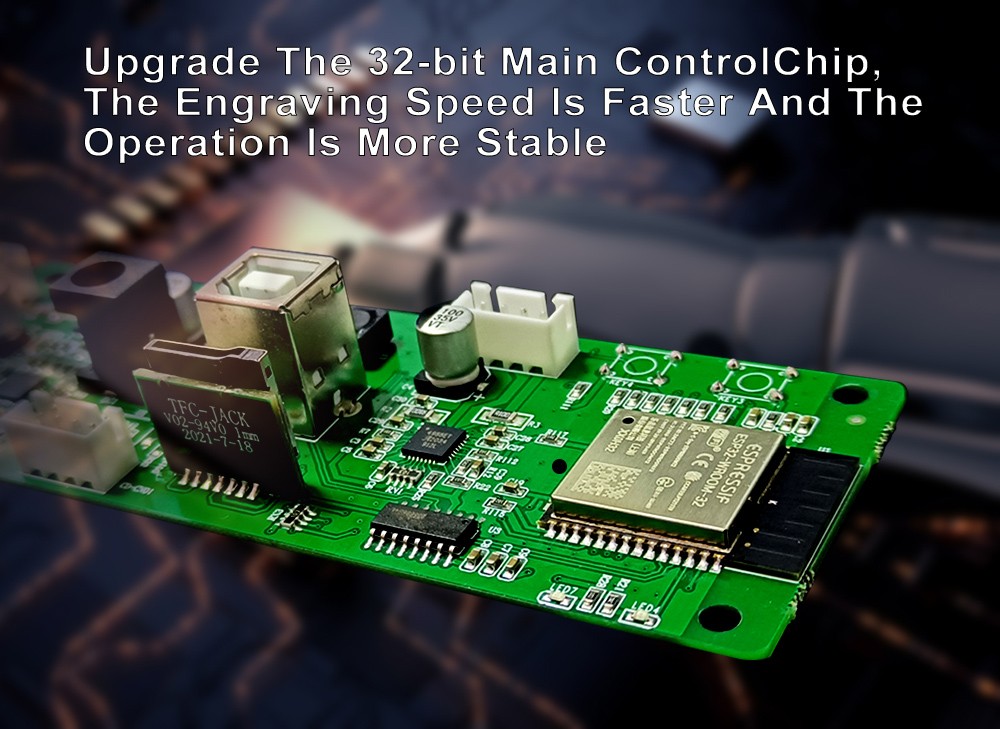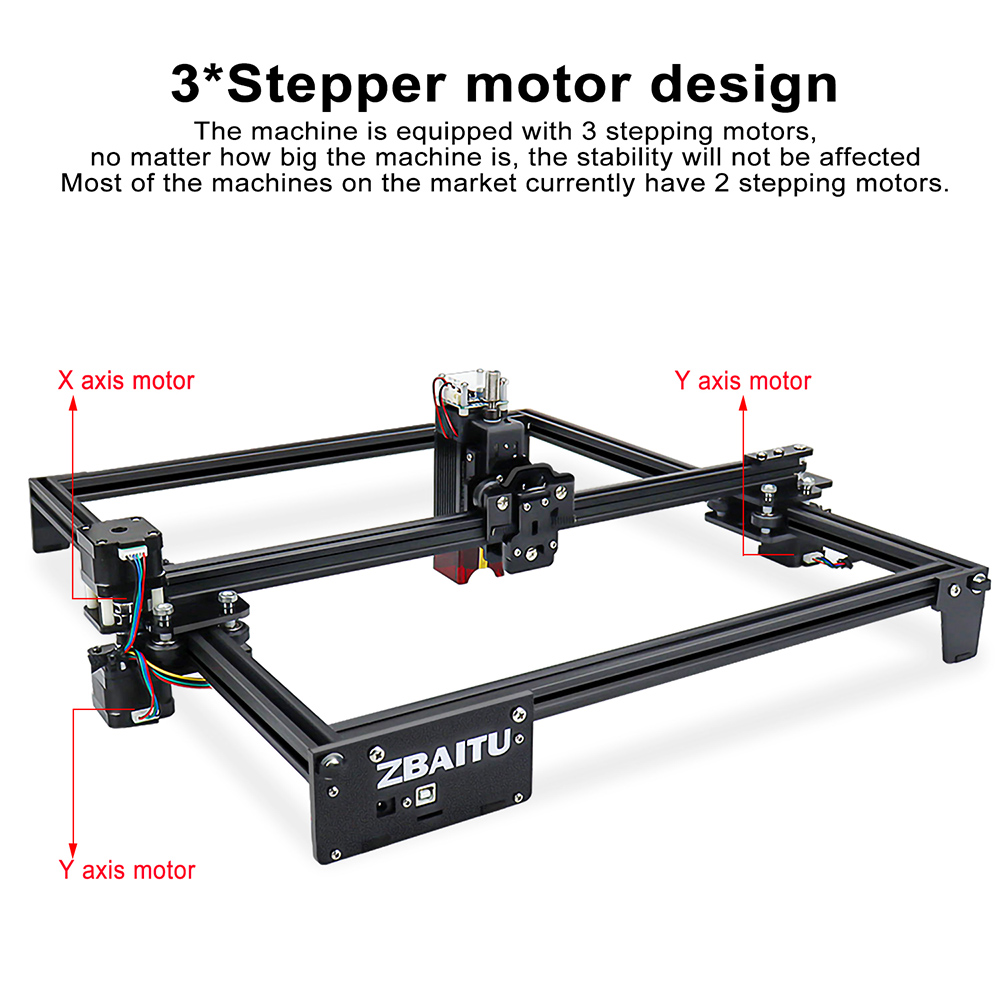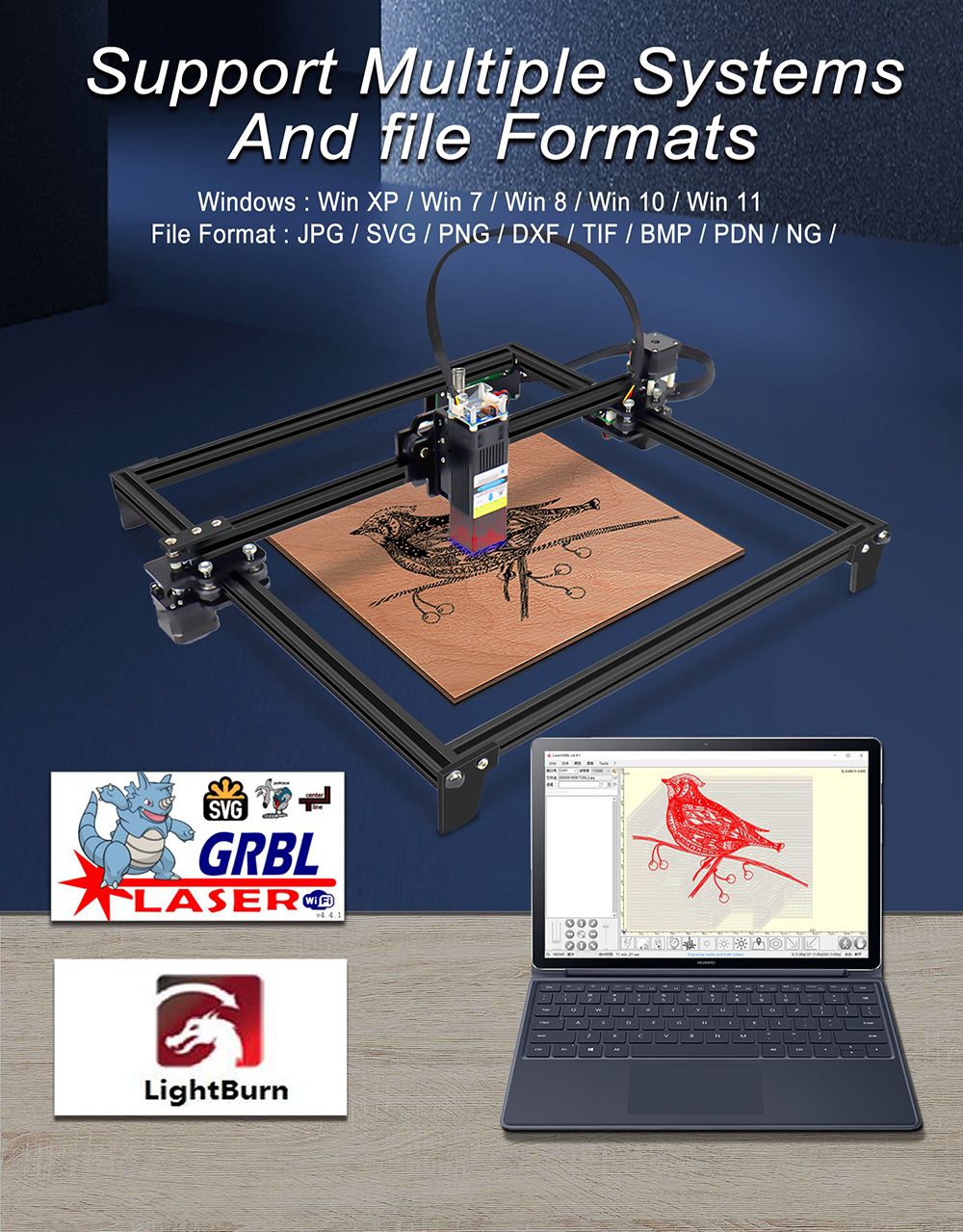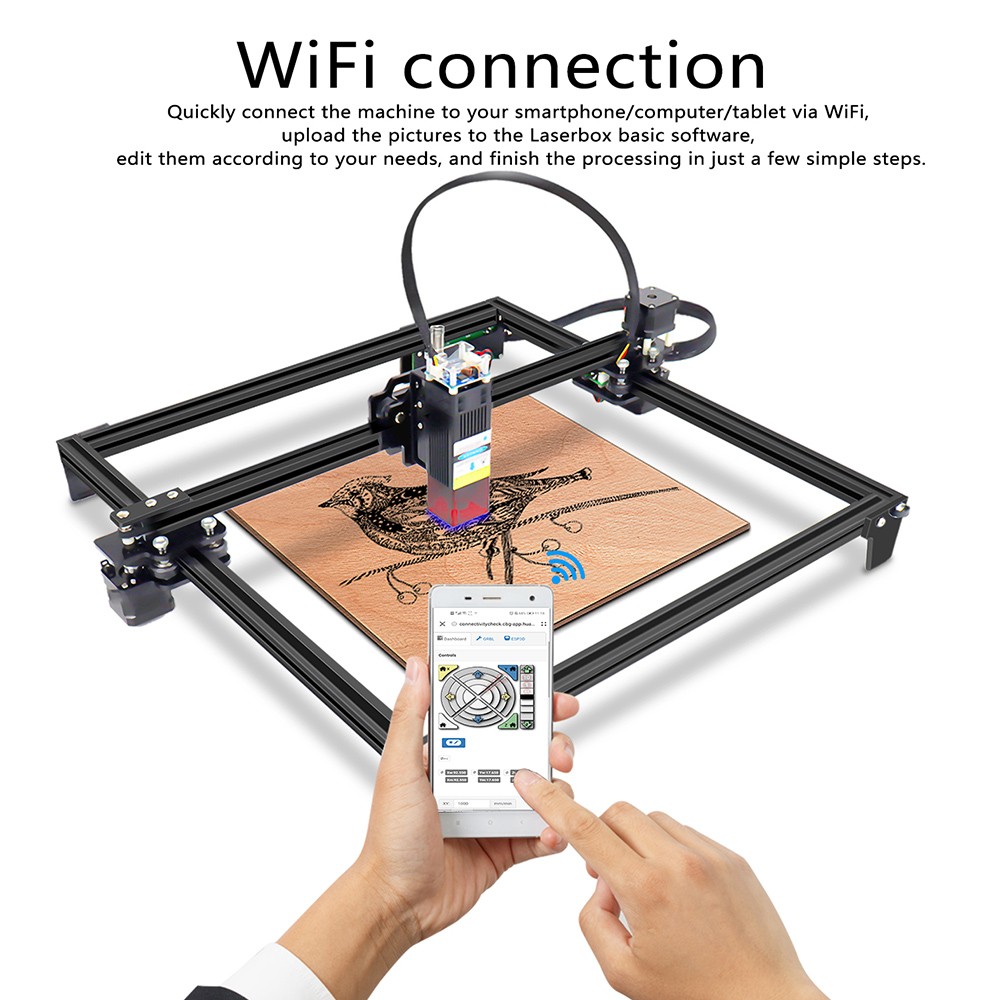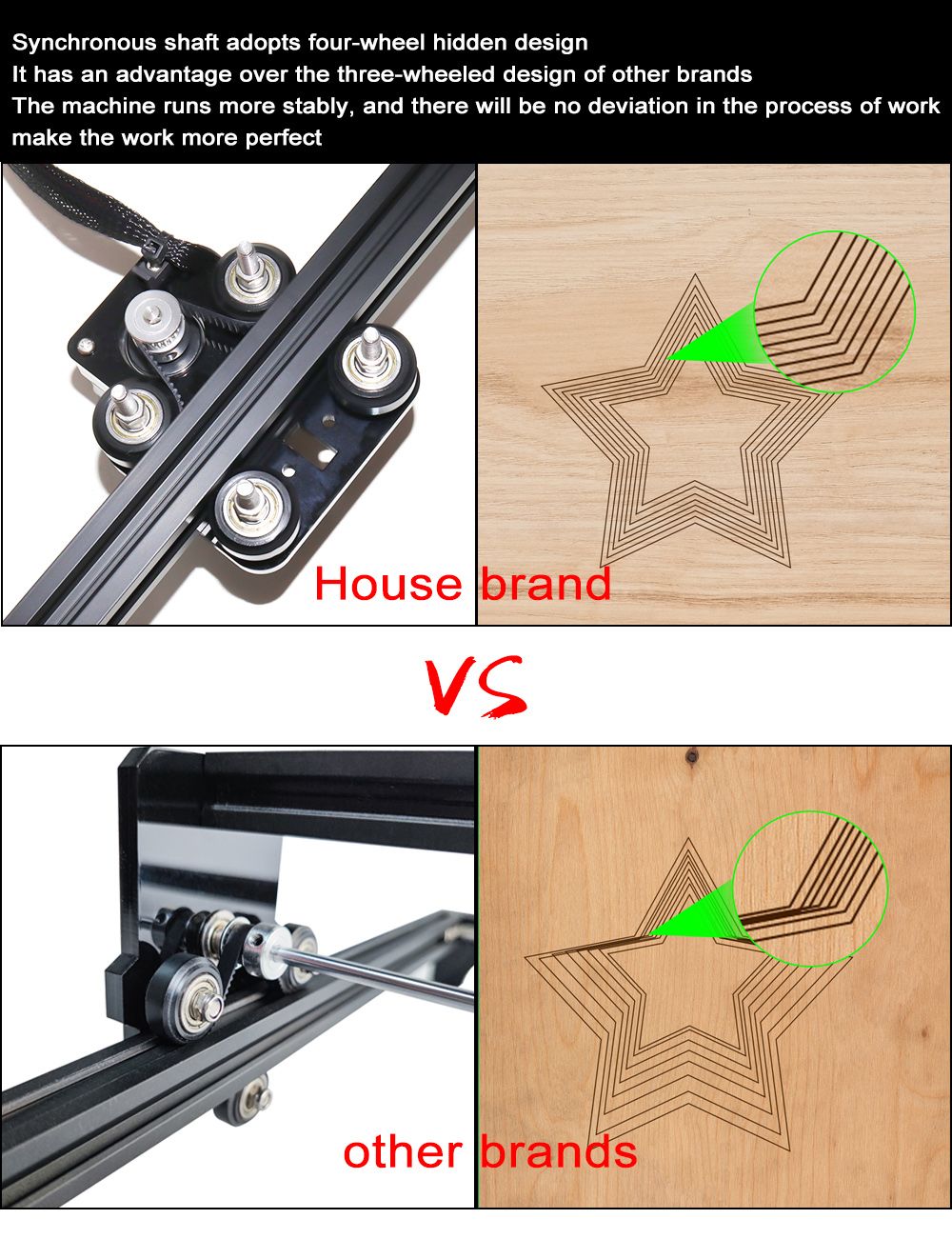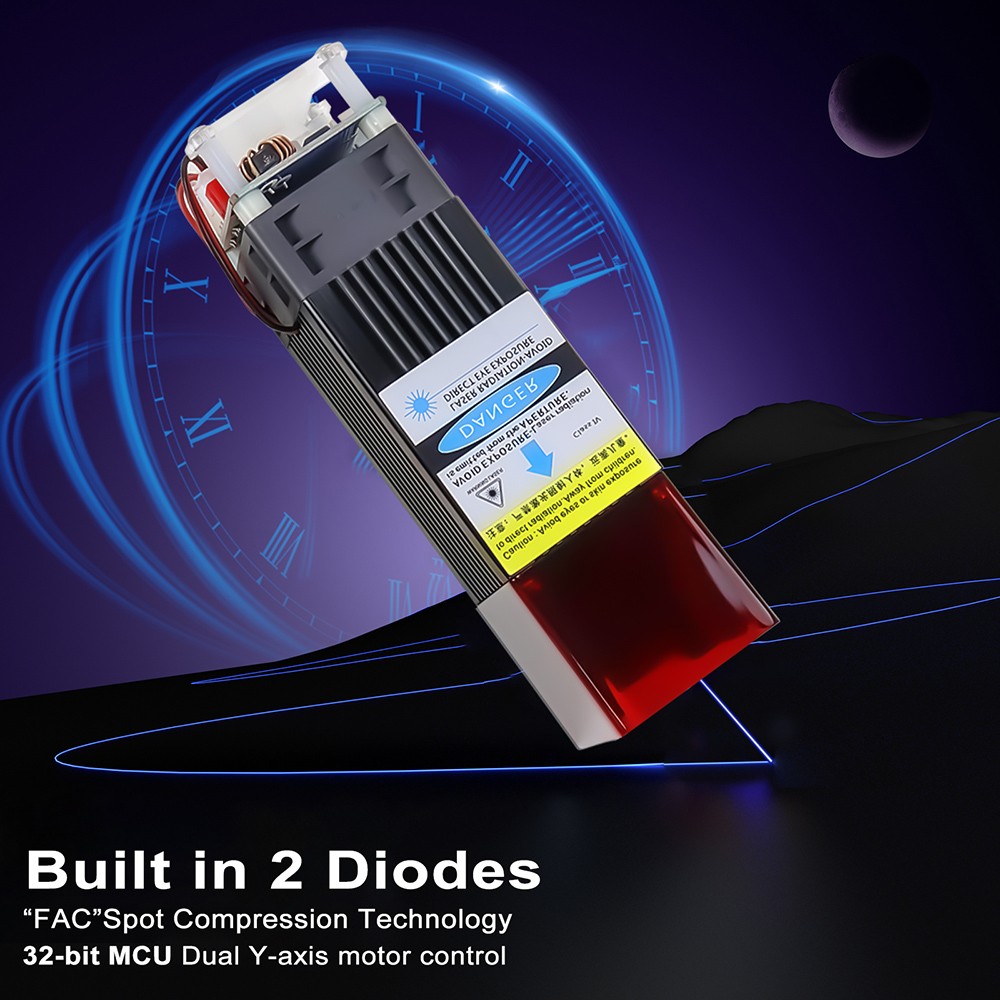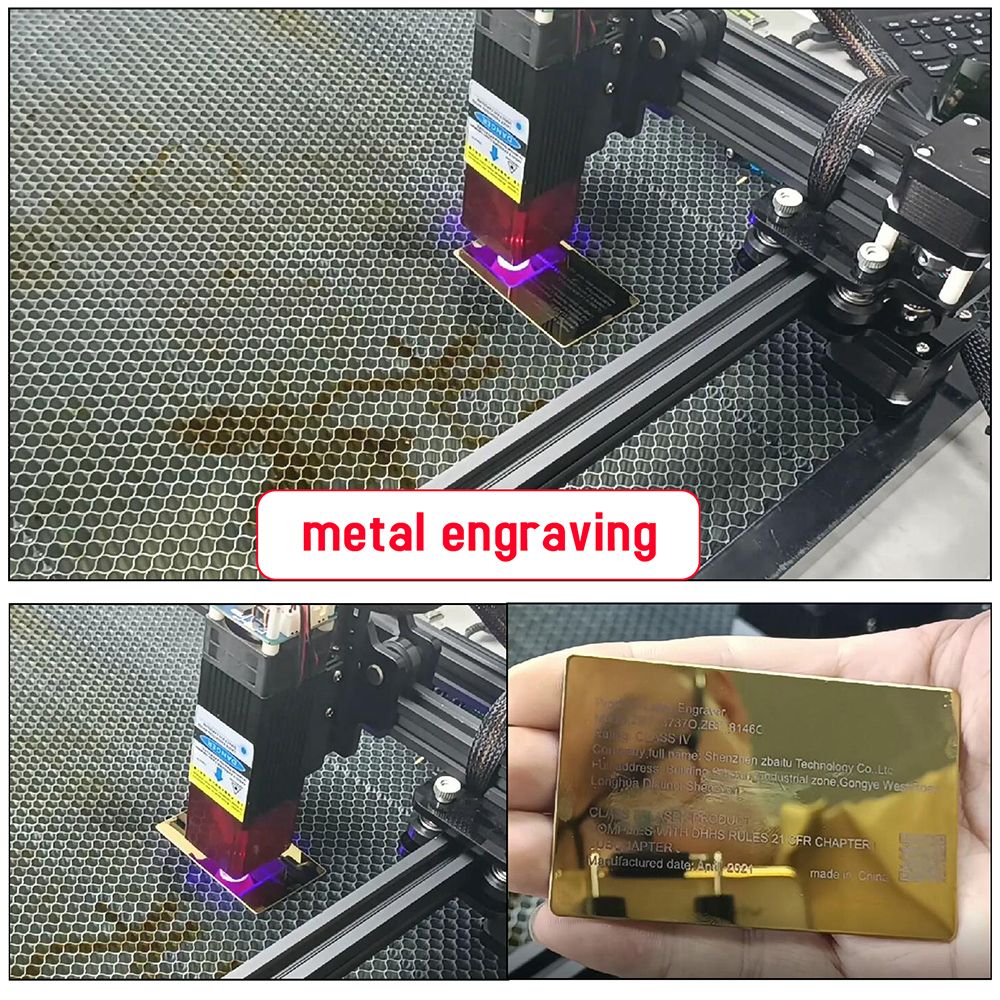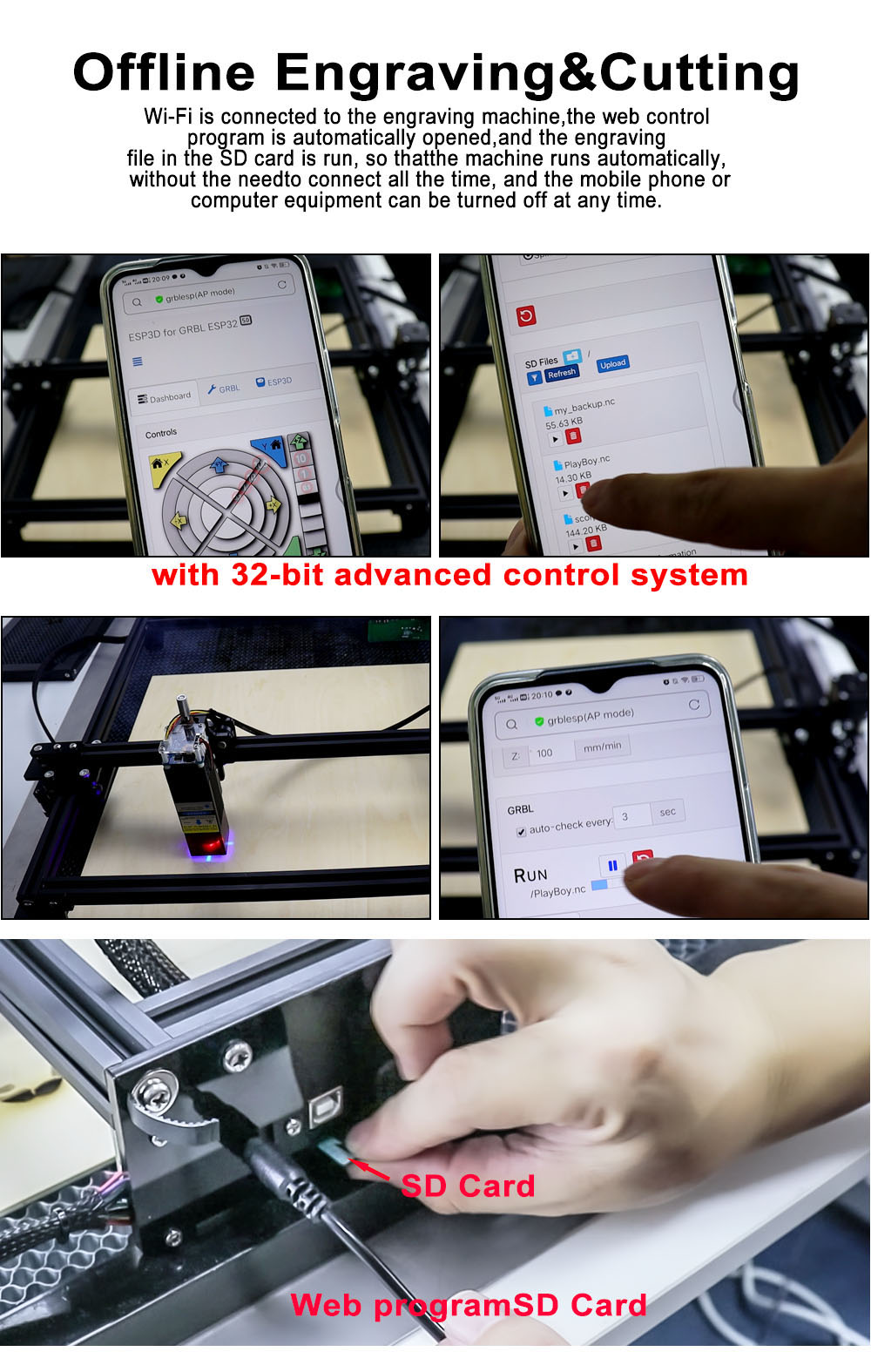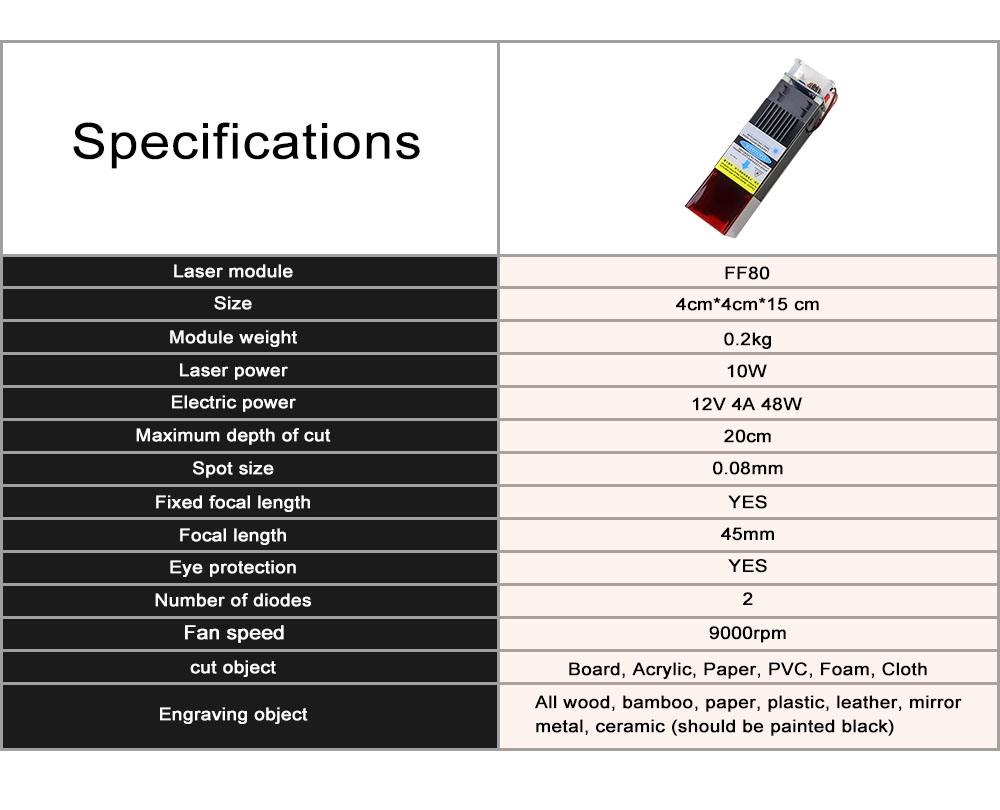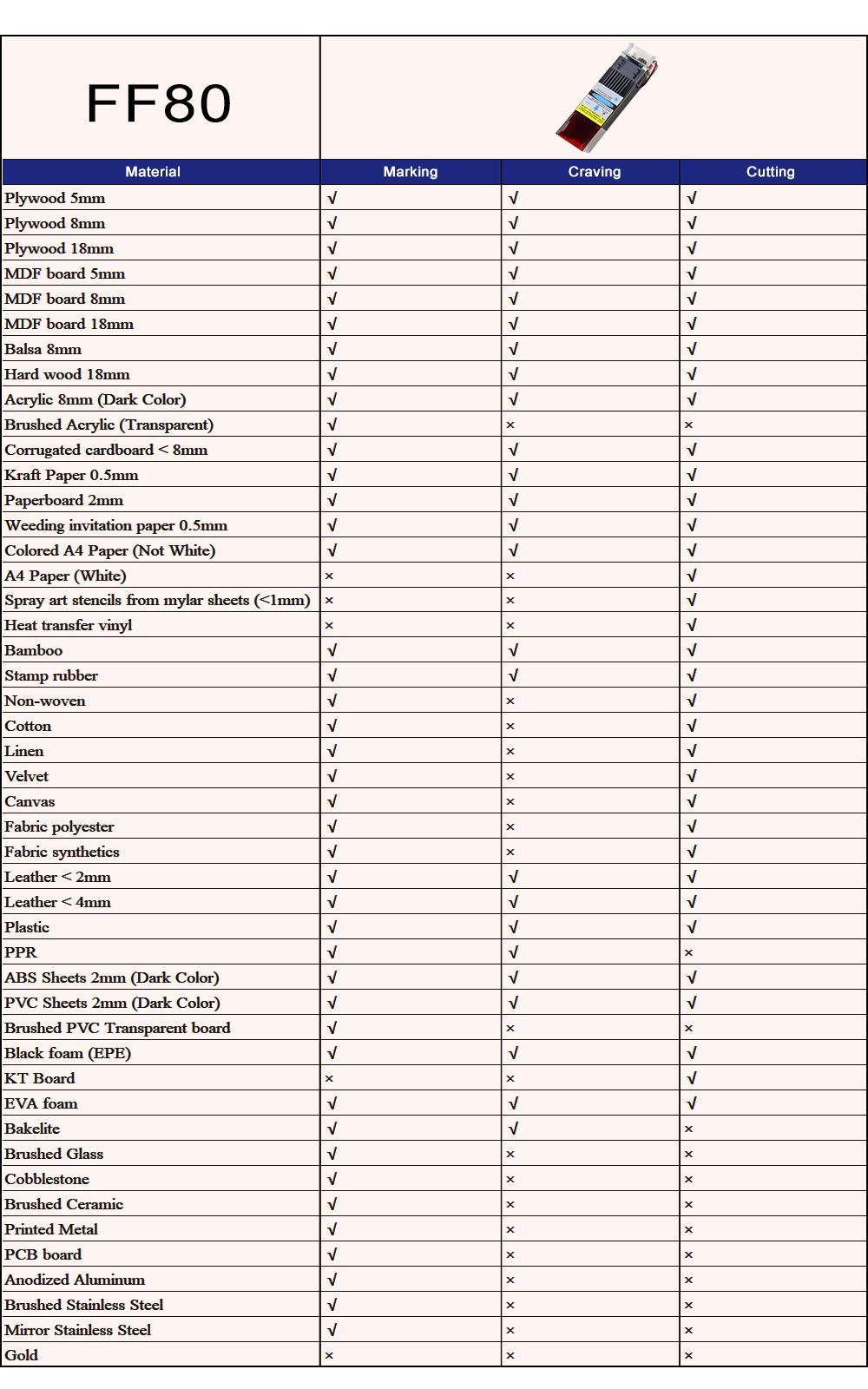 Specification
General

Brand: ZBAITU
Type: Laser Engraver

Specification

ZBAITU M37
Material: Aluminum alloy
Engraving accuracy: 0.01mm
Working size: 37*37cm
Laser Output Optical Power: 10W
Precision: 0.08*0.08mm
Laser effect Power: 80W
Wavelength: 450nm
Carving material: Woodbamboocardboardplasticleathermedium density fiberboardslatelacquered metalmirror stainless steel, etc
Cutting material: Cardboardnon-wovenveneeracrylicsome thin plastic sheetsspongeMDFLeather.etc
Focus method: Adjustable focus
Laser protective cover: NO
Data transmission method: USB transmission, WiFi transmission
Operating software: LaserGRBLLightBurn.etc
Support system: Win XP / Win 7 / Win 8 / XP / Win 10 /MacOSX system
Supported input formats: NC BMP JPG PNG DXF, etc

FF80
Size: 4cm x 4cm x 15 cm
Module weight:  0.2kg
Laser power: 10W 12V 
Electric power: 4A 48W
Maximum depth of cut: 20cm
Spot size: 0.08mm 
Fixed focal length: YES
Focal length: 45mm
Eye protection: YES
Number of diodes: 2
Fan speed: 9000rpm
cut object: Board, Acrylic, Paper, PVC, Foam, Cloth

Weight & Size

Machine Size: 54 x 50 x 15cm
Machine Weight: 2.9kg
Package Weight: 3.8kg

Package Contents                                    

1 x X-axis assembly
2 x X profiles
2 x Y profiles
1 x Control Box Assembly
1 x  FF80 laser Head
1X Adjustable Slider 
3 x Support feets
1 x 12V 5A power adapter
1 x USB Cable
1 x SD Card
1 x SD Card Reader
1 x Screwdriver
3 x Tool bags
1 x Laser Goggles
1 x User Manual
$("#Description img.product_lazy").lazyload({
effect: "fadeIn",
threshold: 240,
event: "scroll"
});