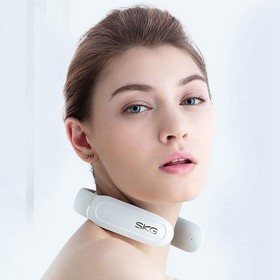 Highlights
Best Massage Effect
SKG back neck massager will relieves your aches, knots and muscle tension, combined with modern electronic technology and several patents to simulate real human massage for the best massage. Just wipe with a washcloth and making sure the part of your neck is well moistened that is in contact with the two metal pads on the back of the massager.That will make you feel more intensely.
The Best Comfort
This neck back massager with breathable soft silicone adopts ergonomic design, high-elastic frame technology, intelligent 3D suspension design and 4-point fixed design to fit your neck better. With the unique headphone style, this fashion cordless neck massager adopts exquisite design and lightweight design, which is only 160g, suitable for commute, shopping and so on.
107°F Fomentation
SKG neck massager built-in advanced sensor can precisely control the temperature range to avoid excessive heat.
Key Guidelines
Implantation of pacemakers or carrying metal in the body is prohibited. Massage function is mainly aimed at the neck, neck and shoulder joints can not be directly massaged. Pulse massage mode is different from traditional physical massage mode. If you can't adapt to it after use, can apply for return unconditionally through after-sales service email.
Long Battery Life
The buit-in 1500 mAh rechargeable lithium battery of this 3D neck massager with standard Micro USB connector effectively prevent overcharge and over discharge and provide 4 hours use for once charge.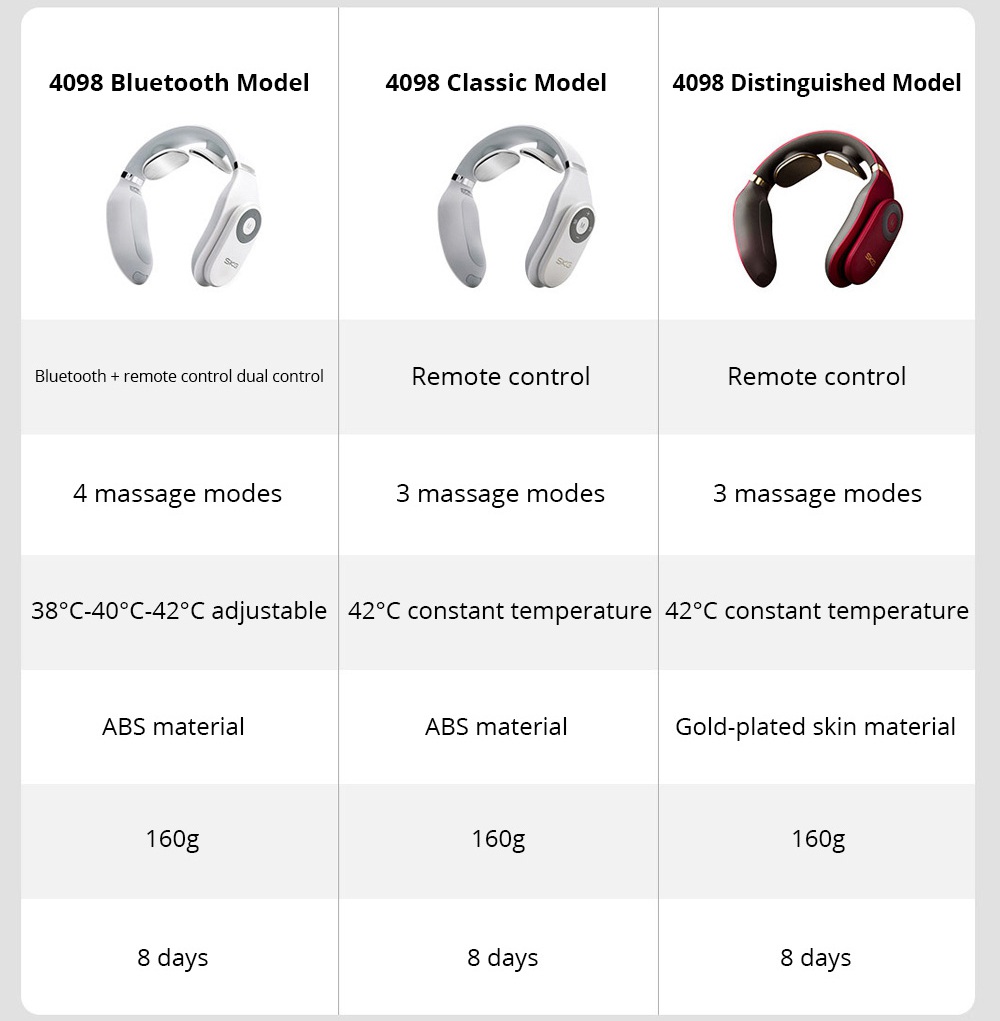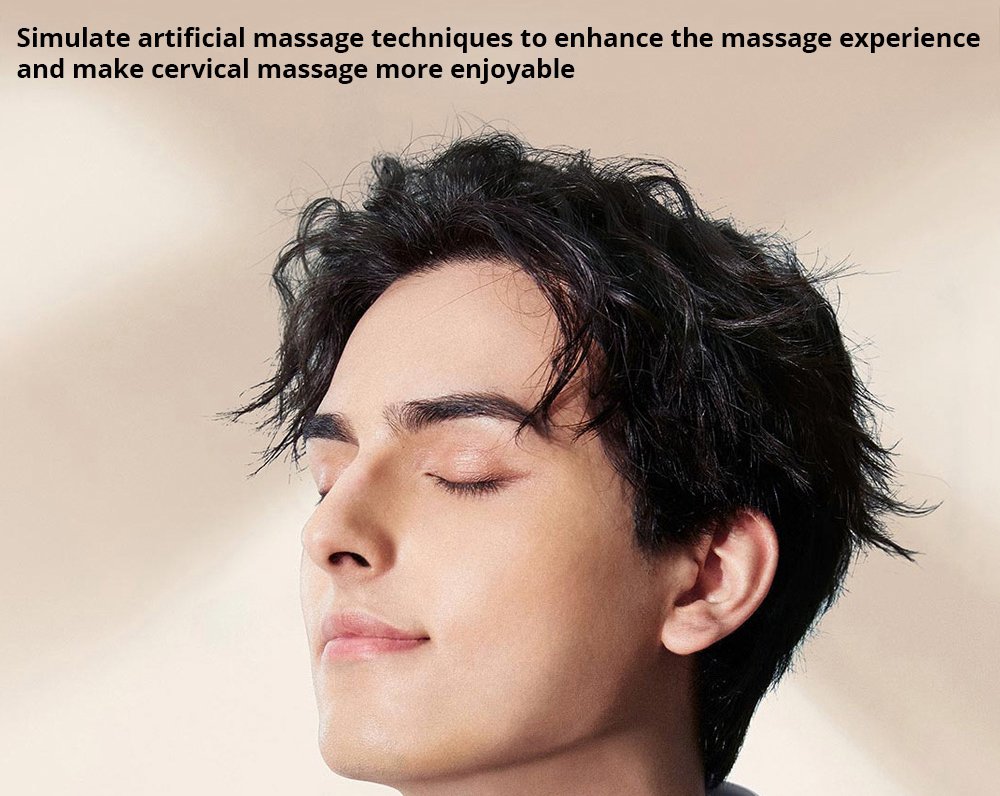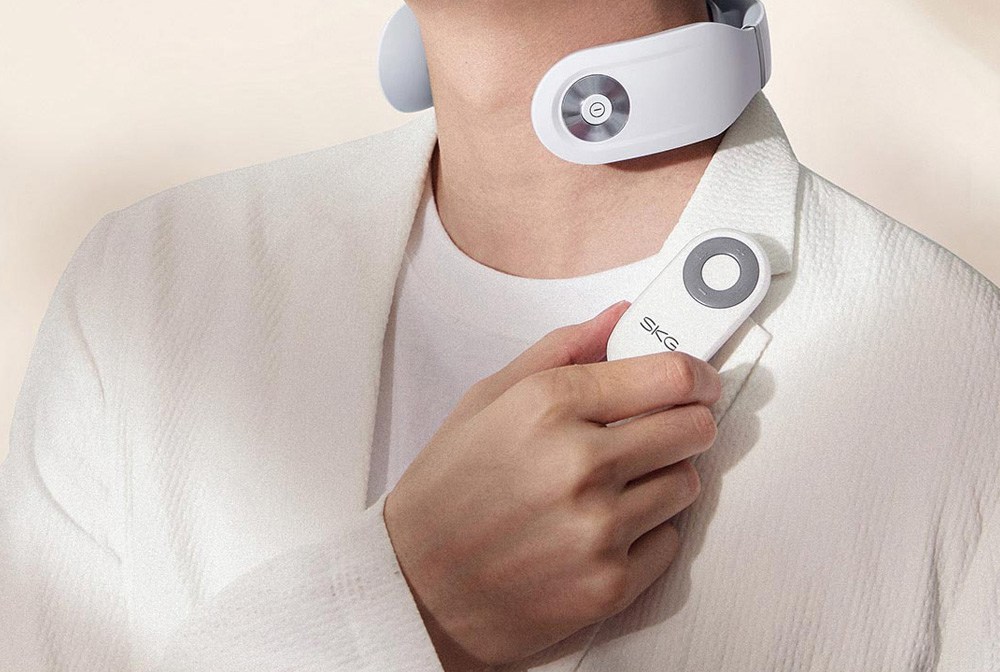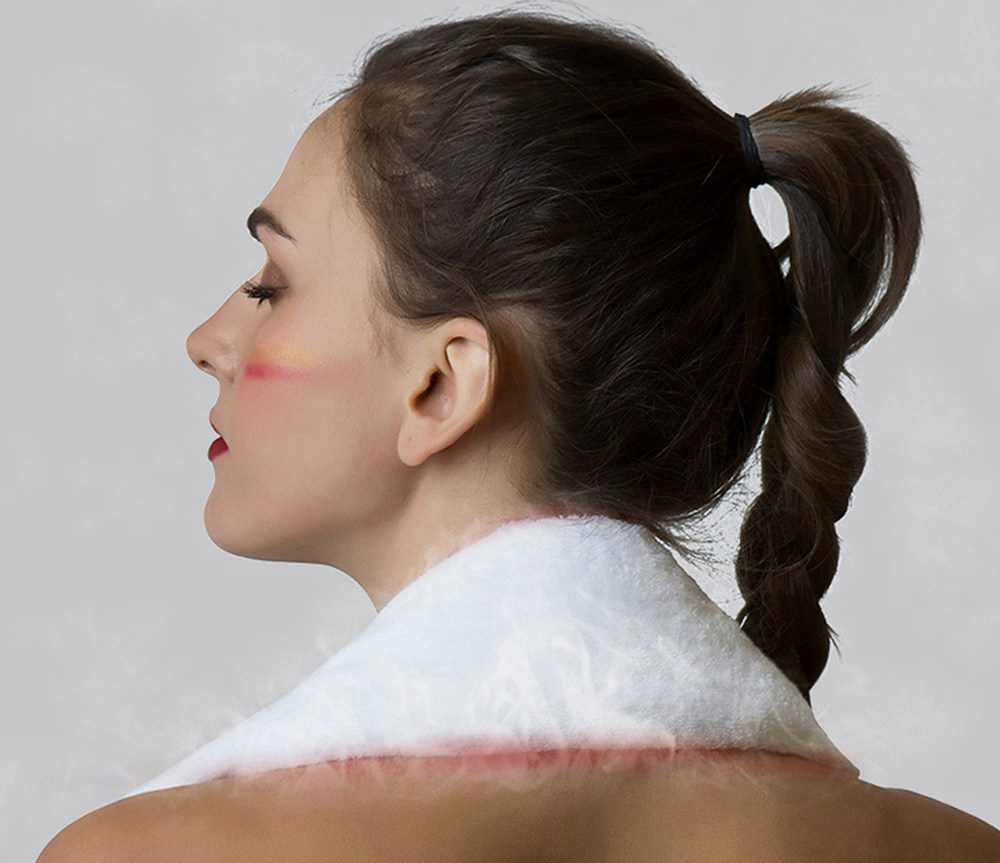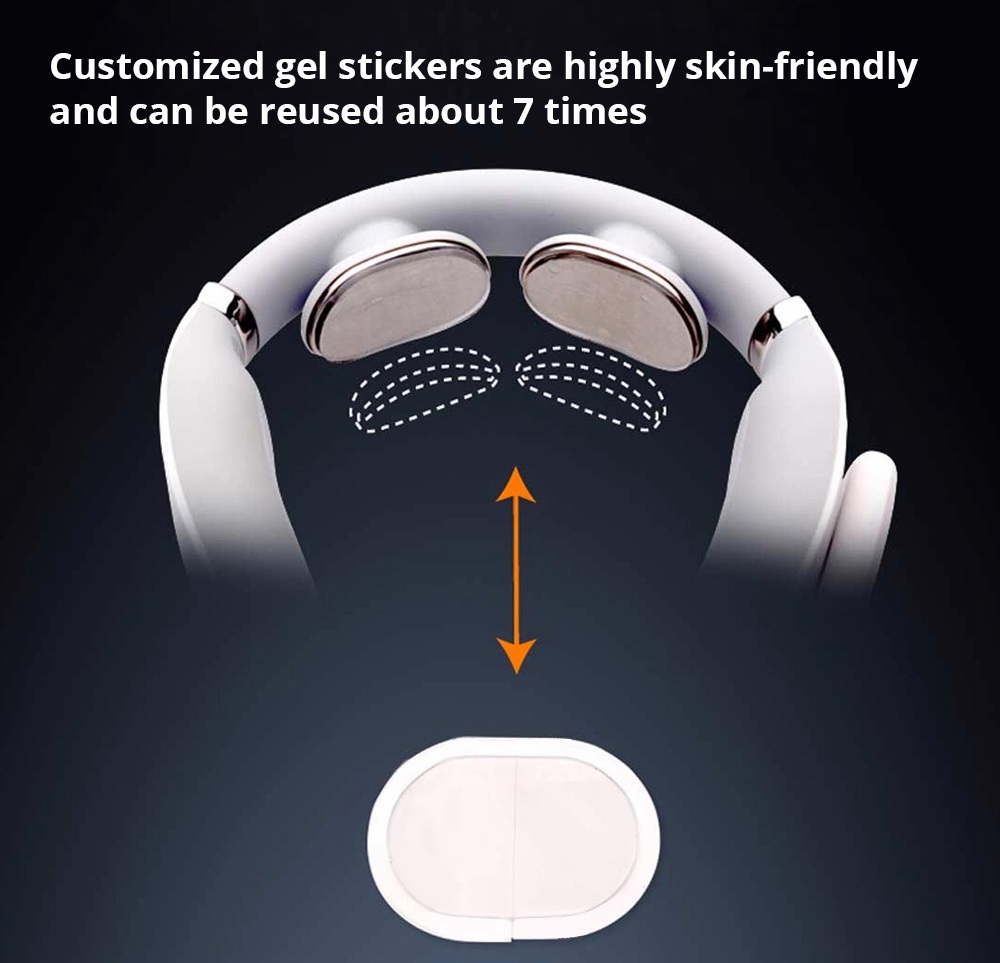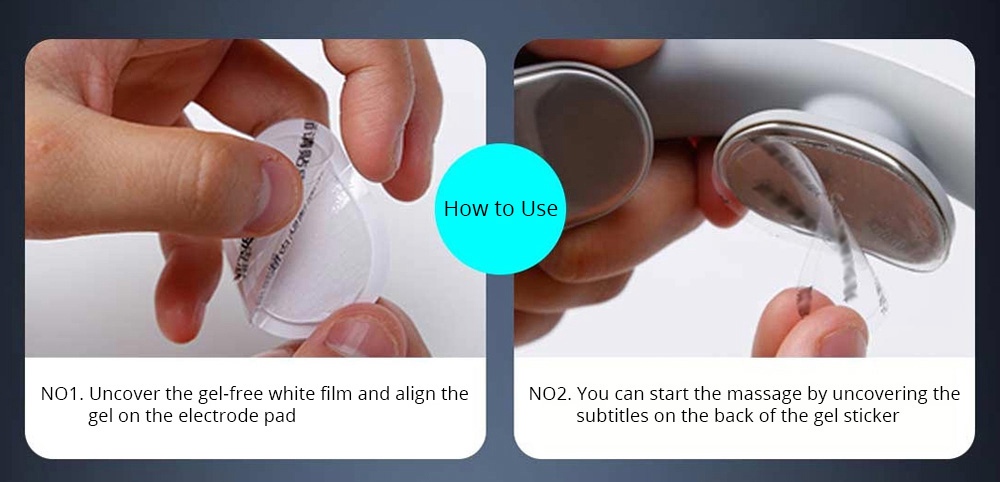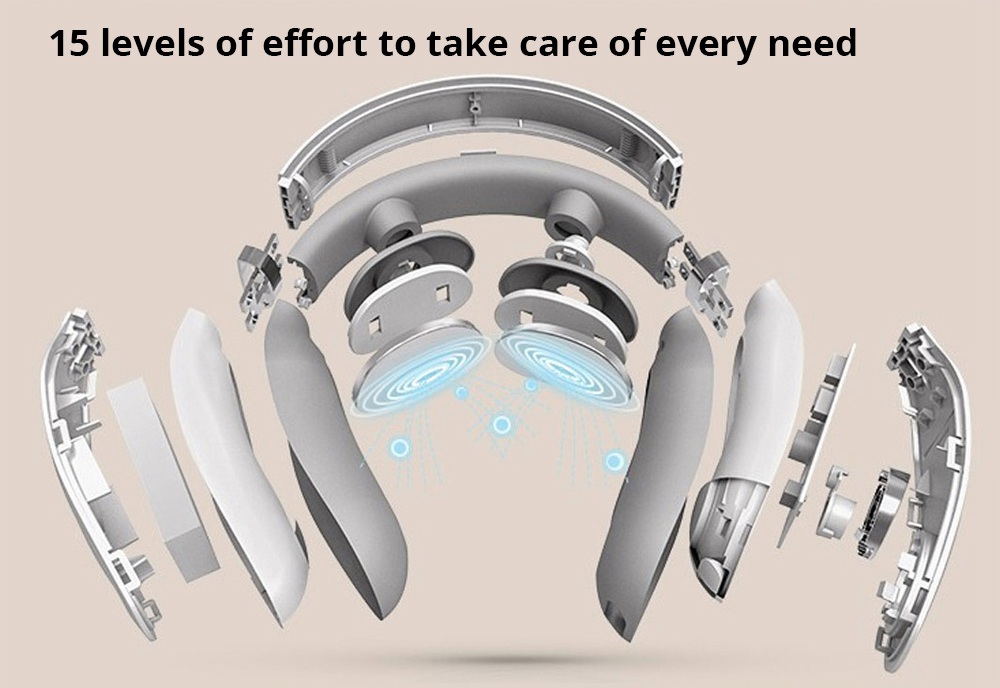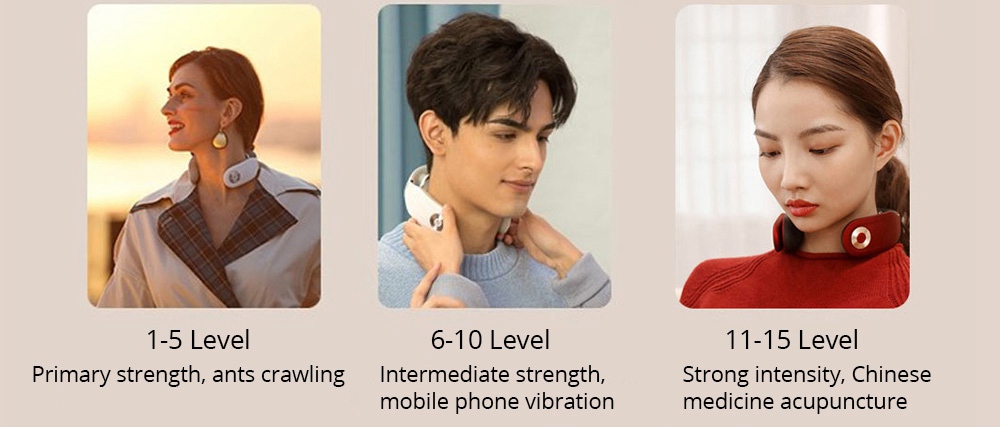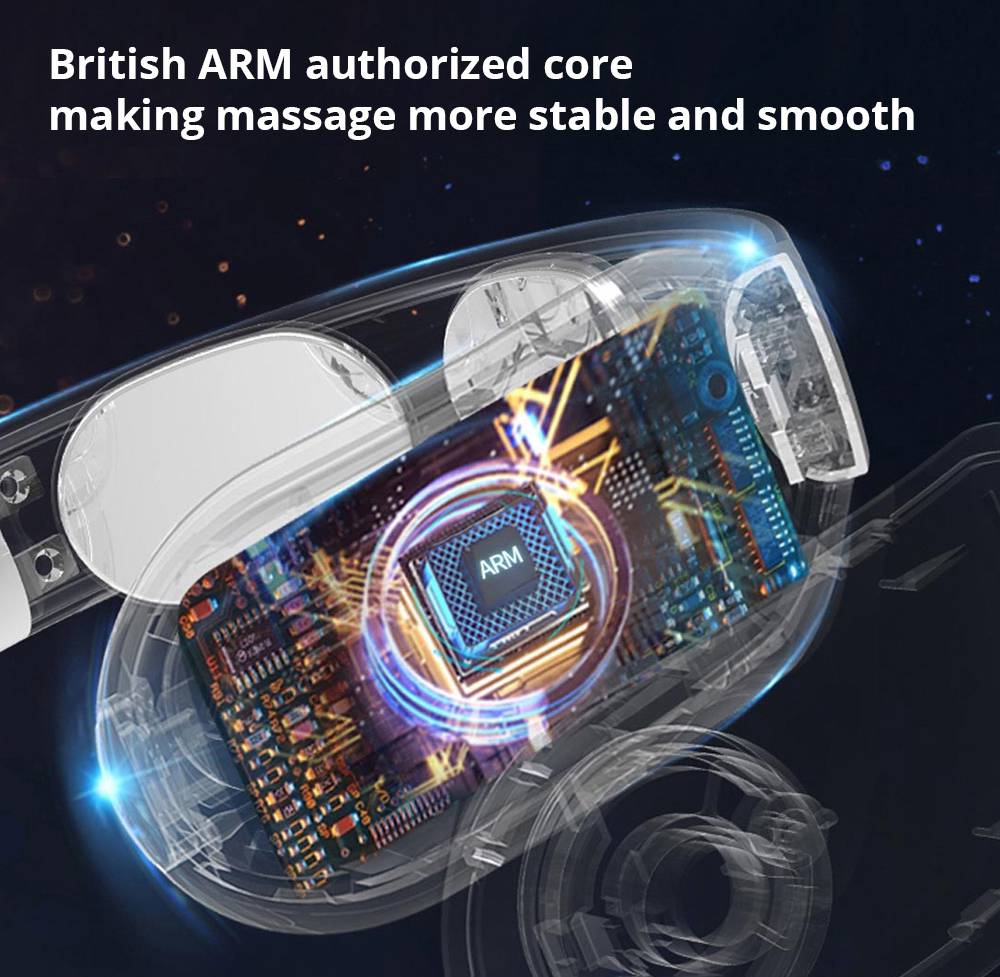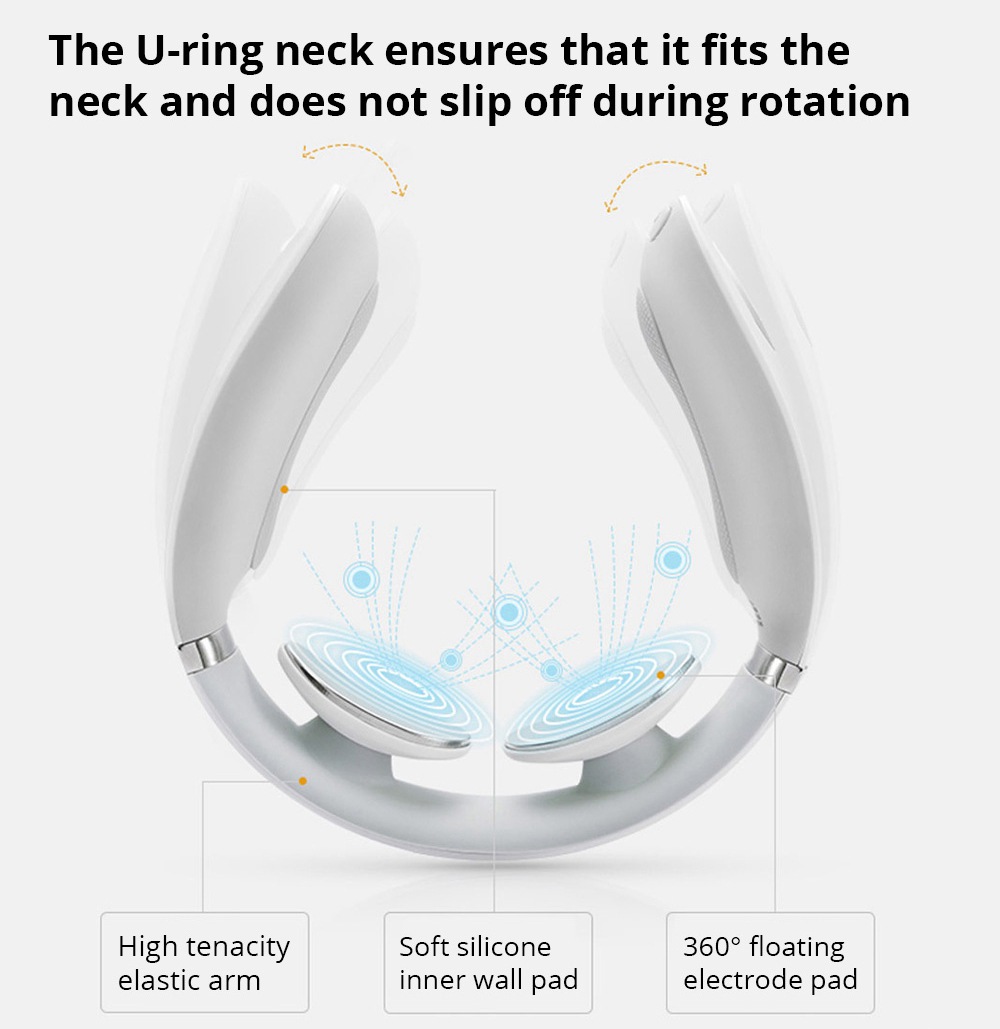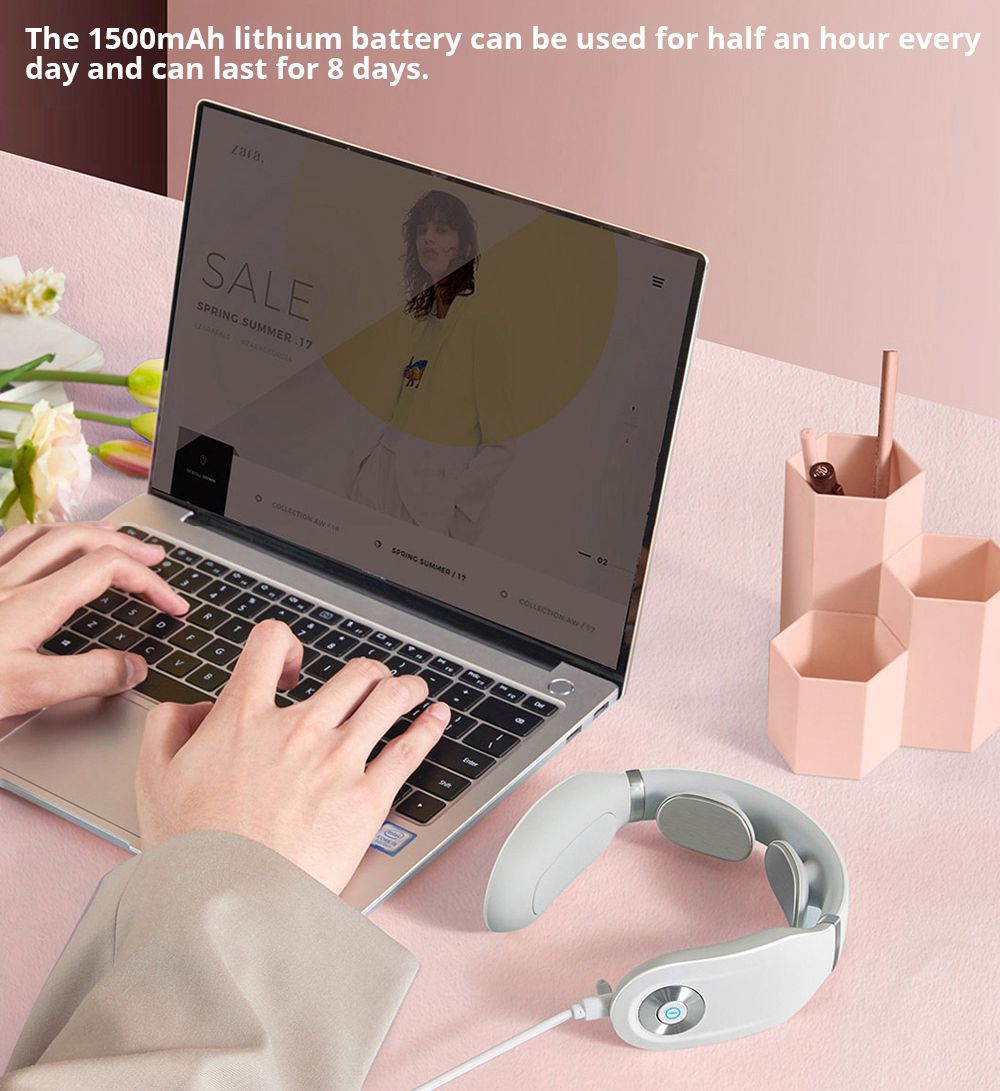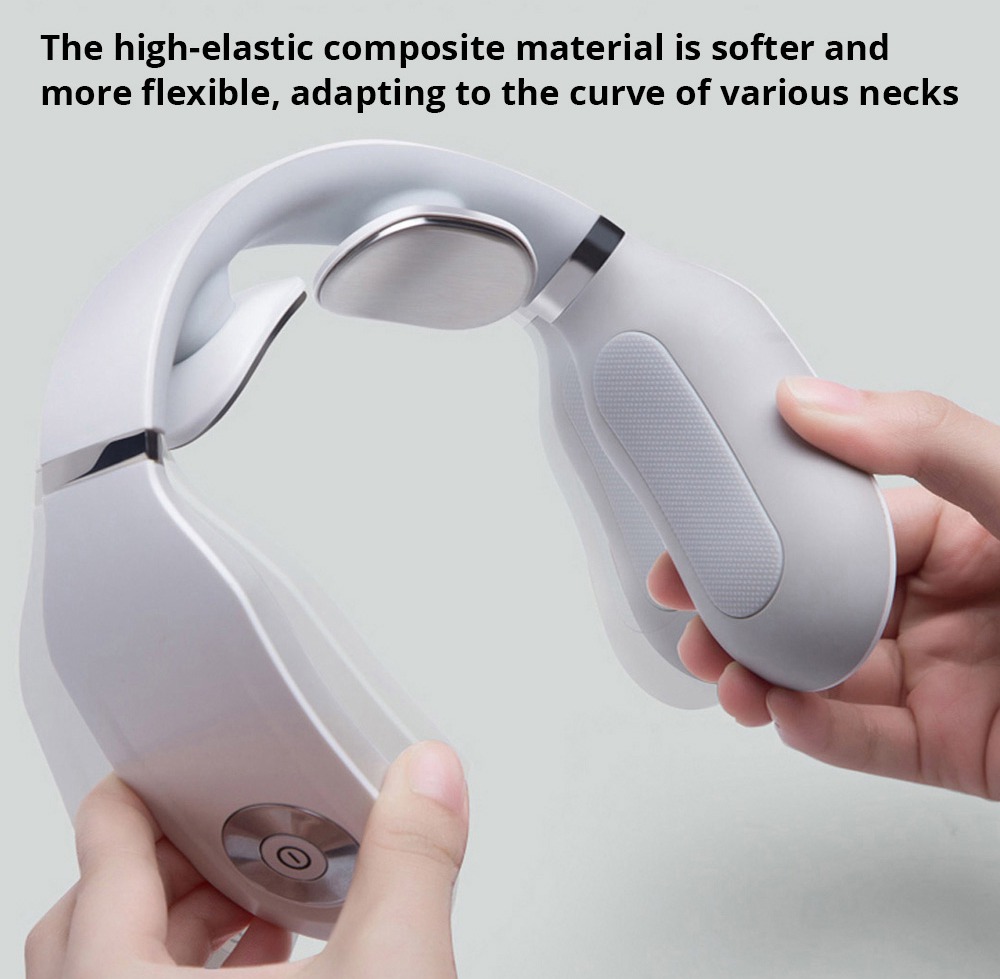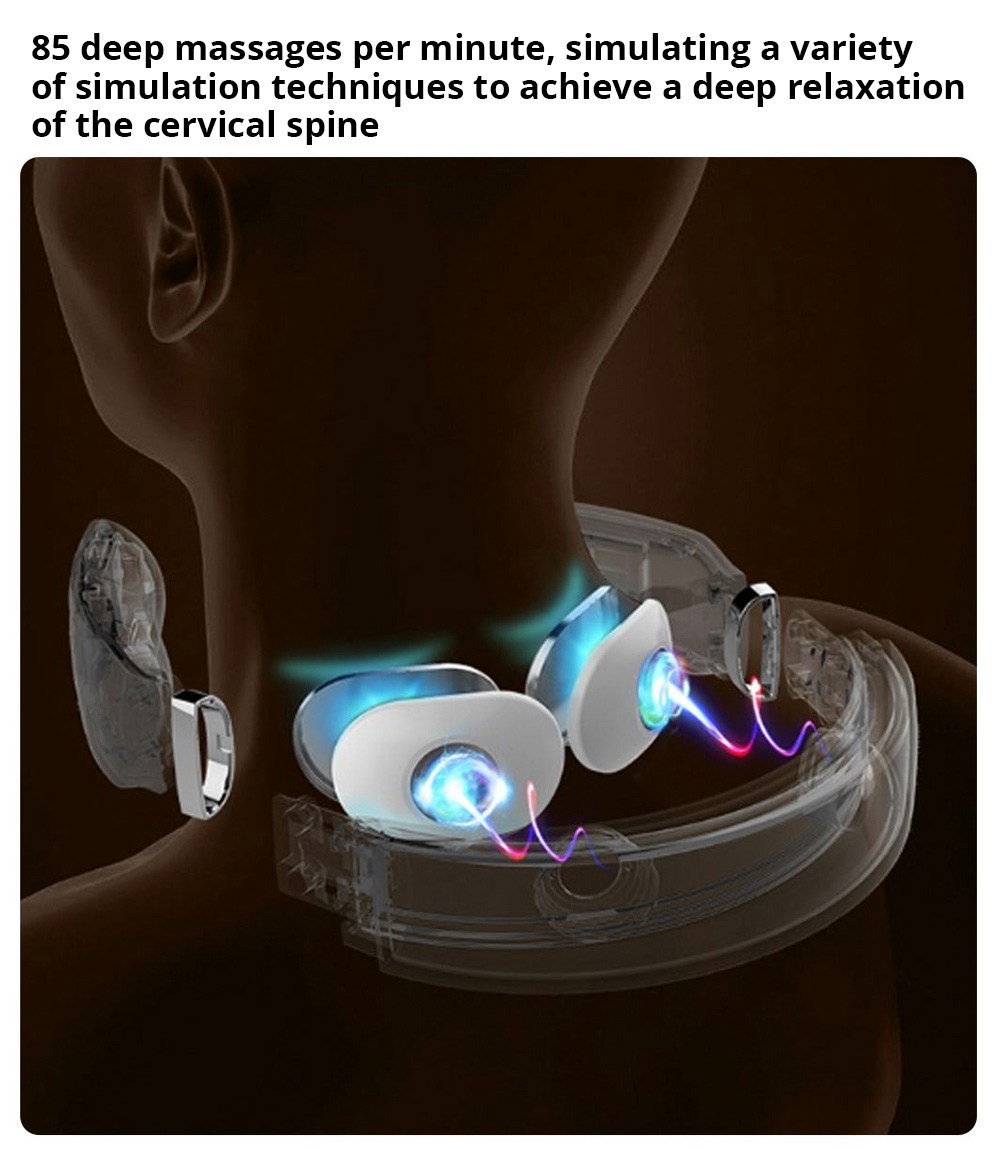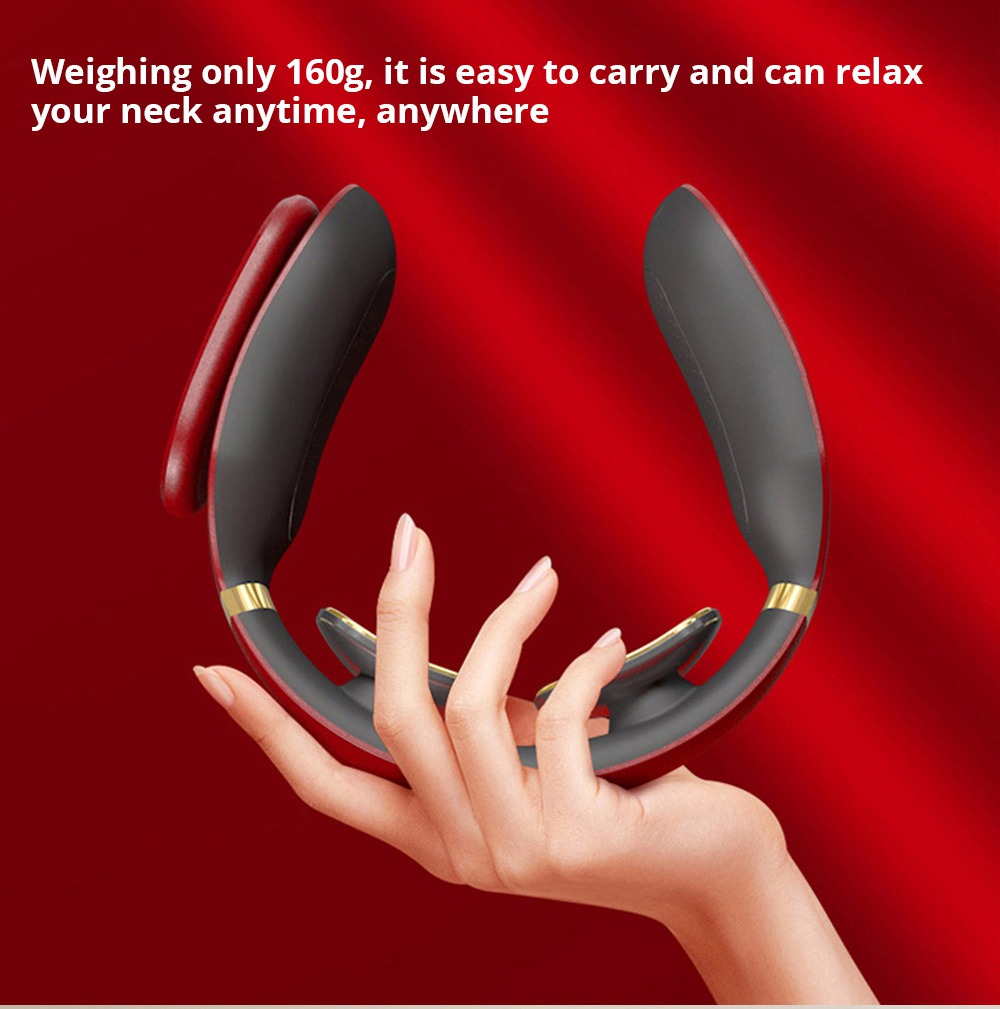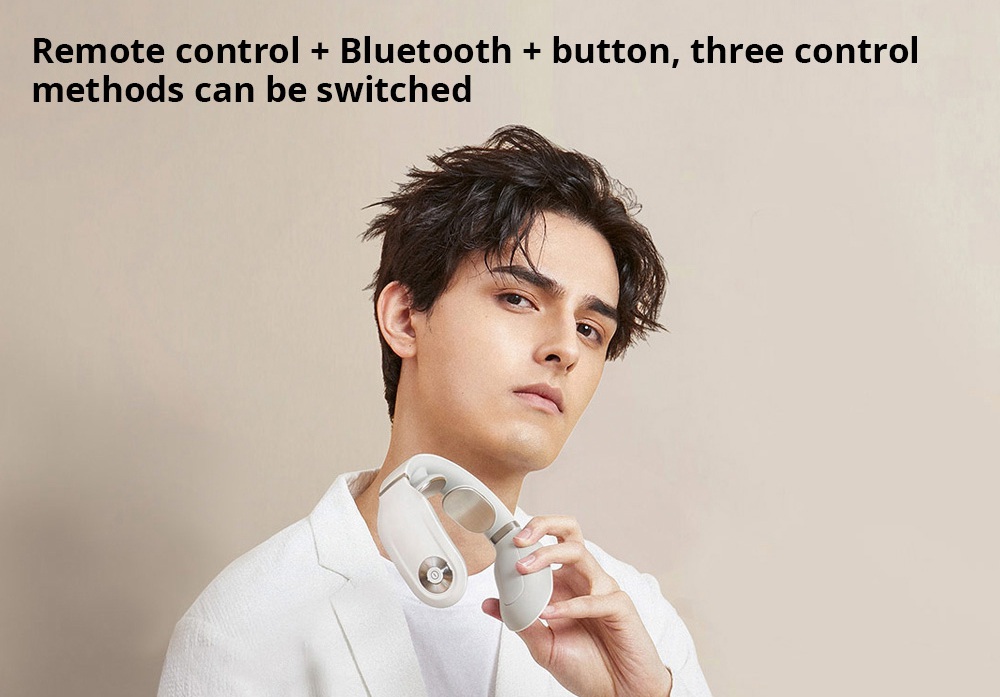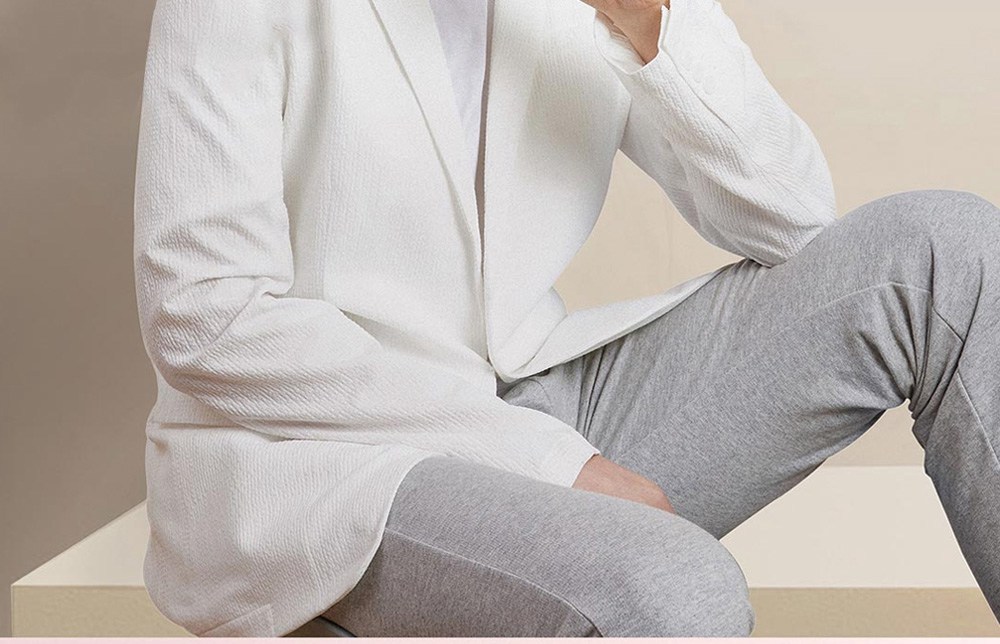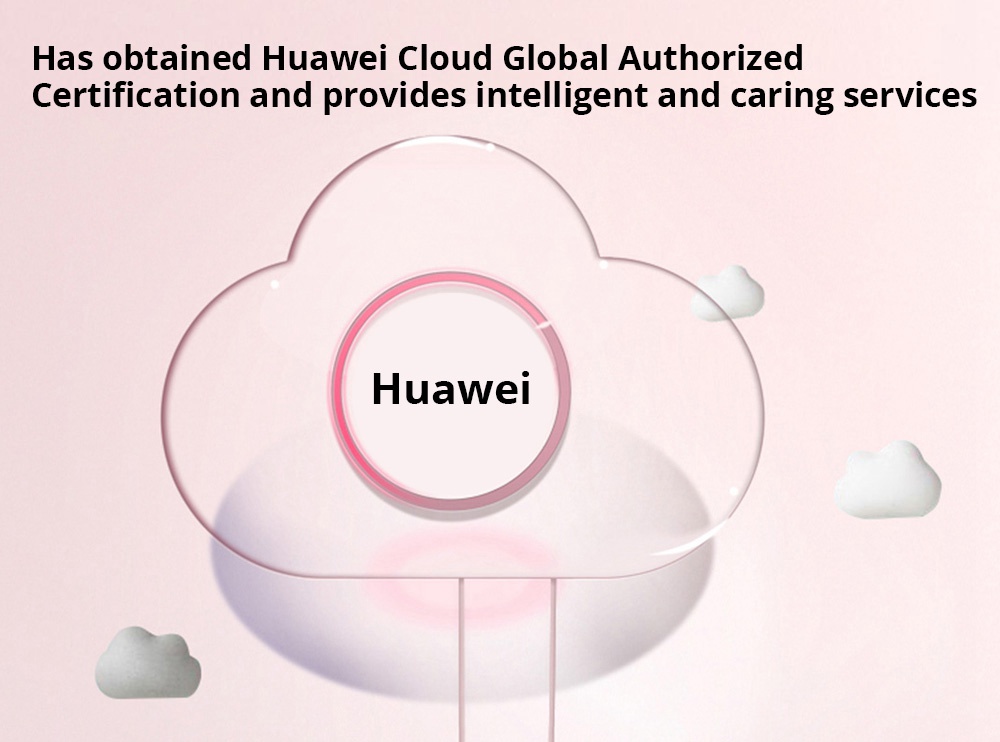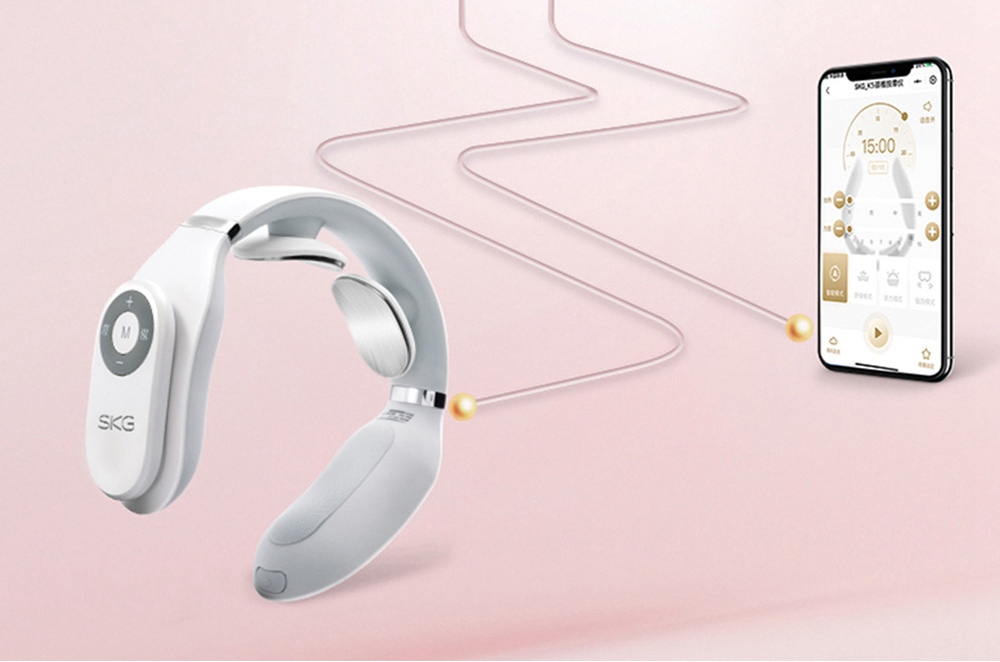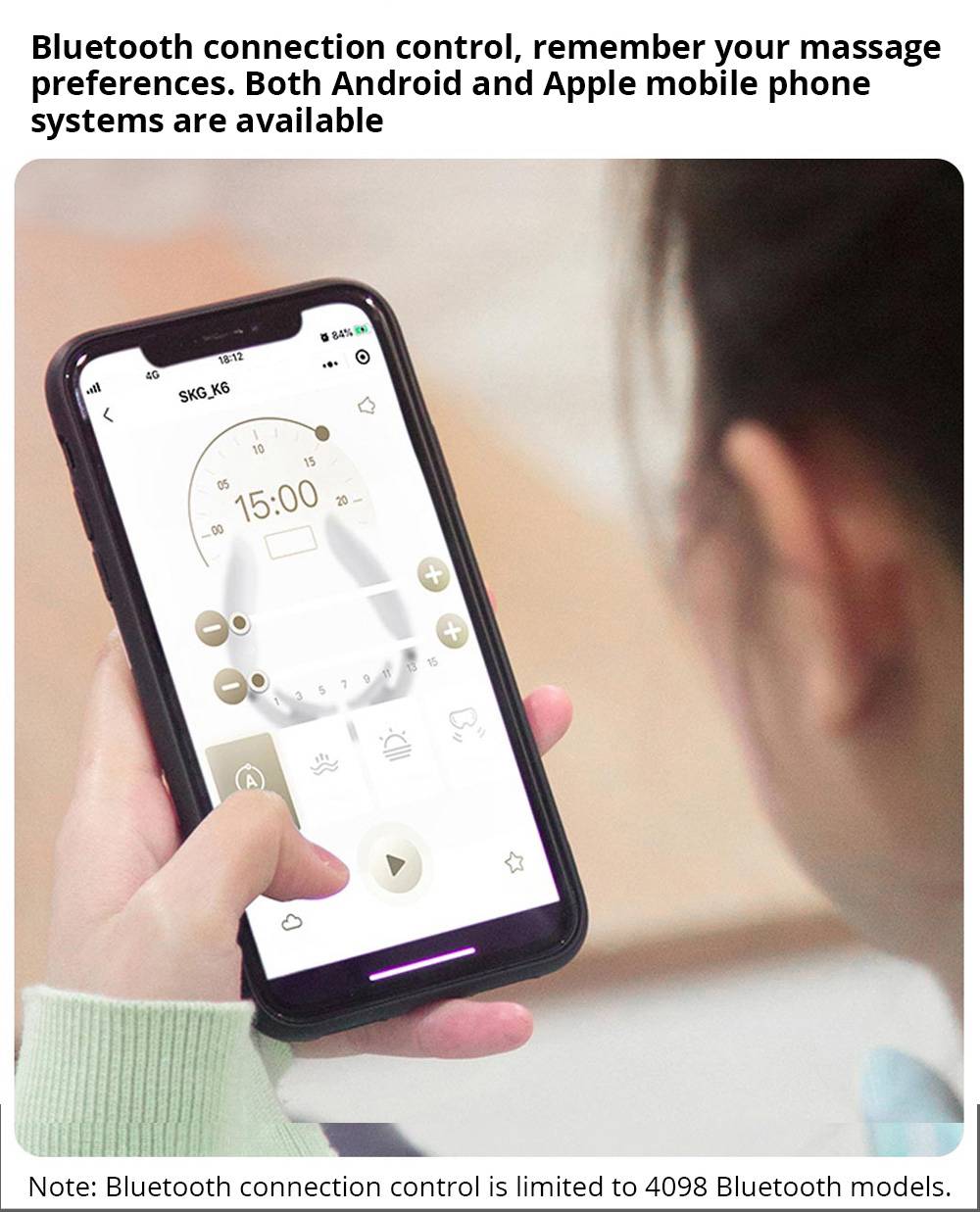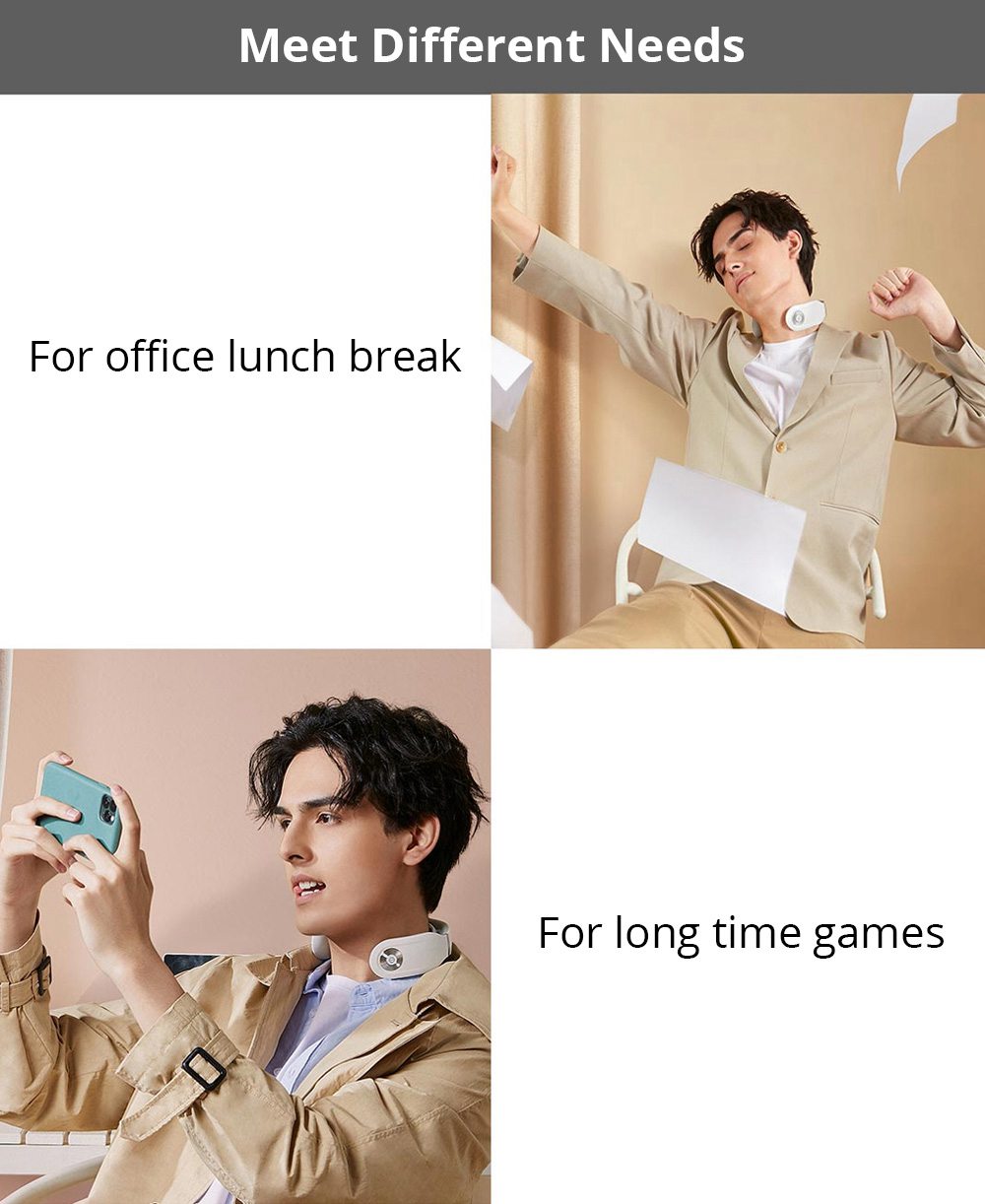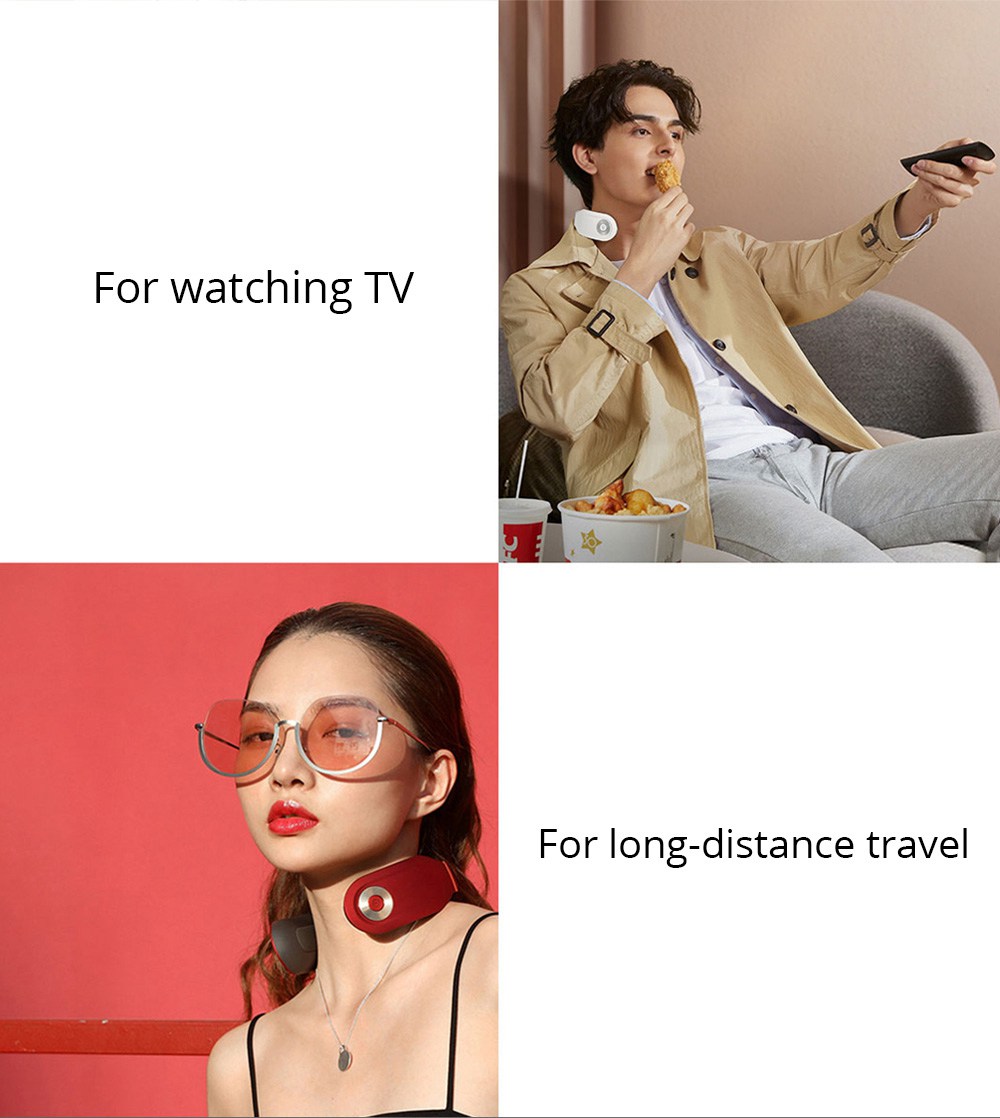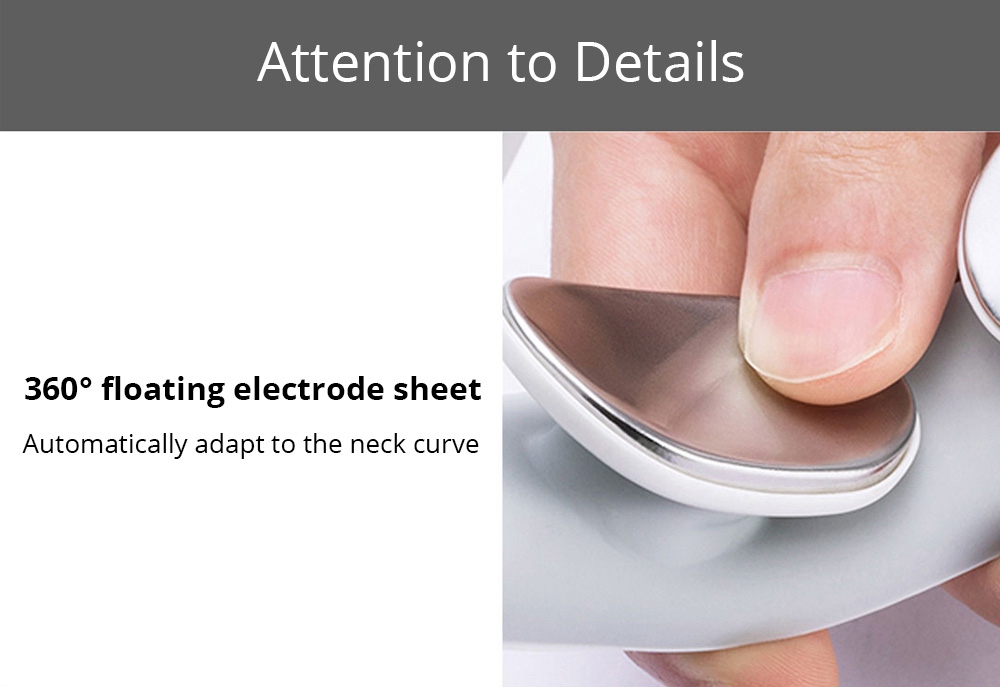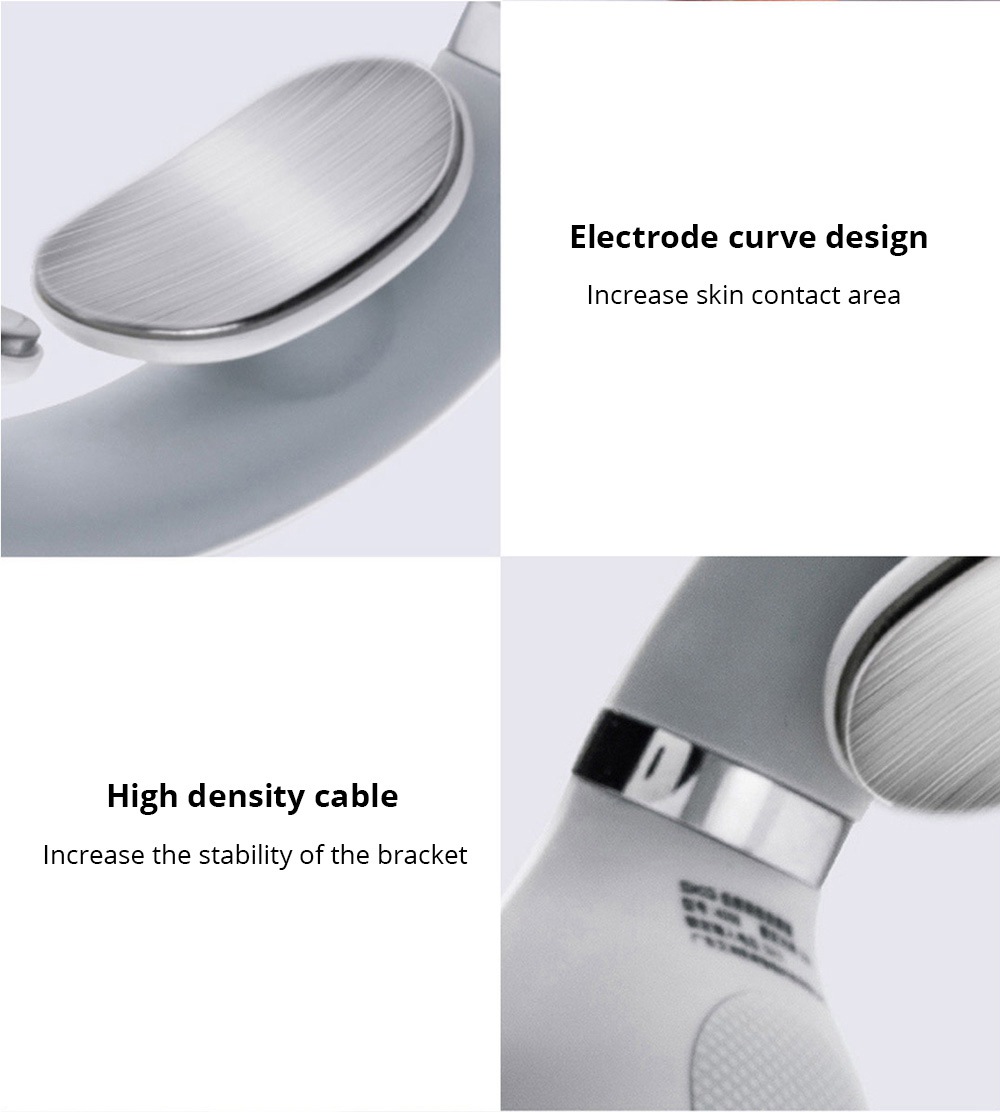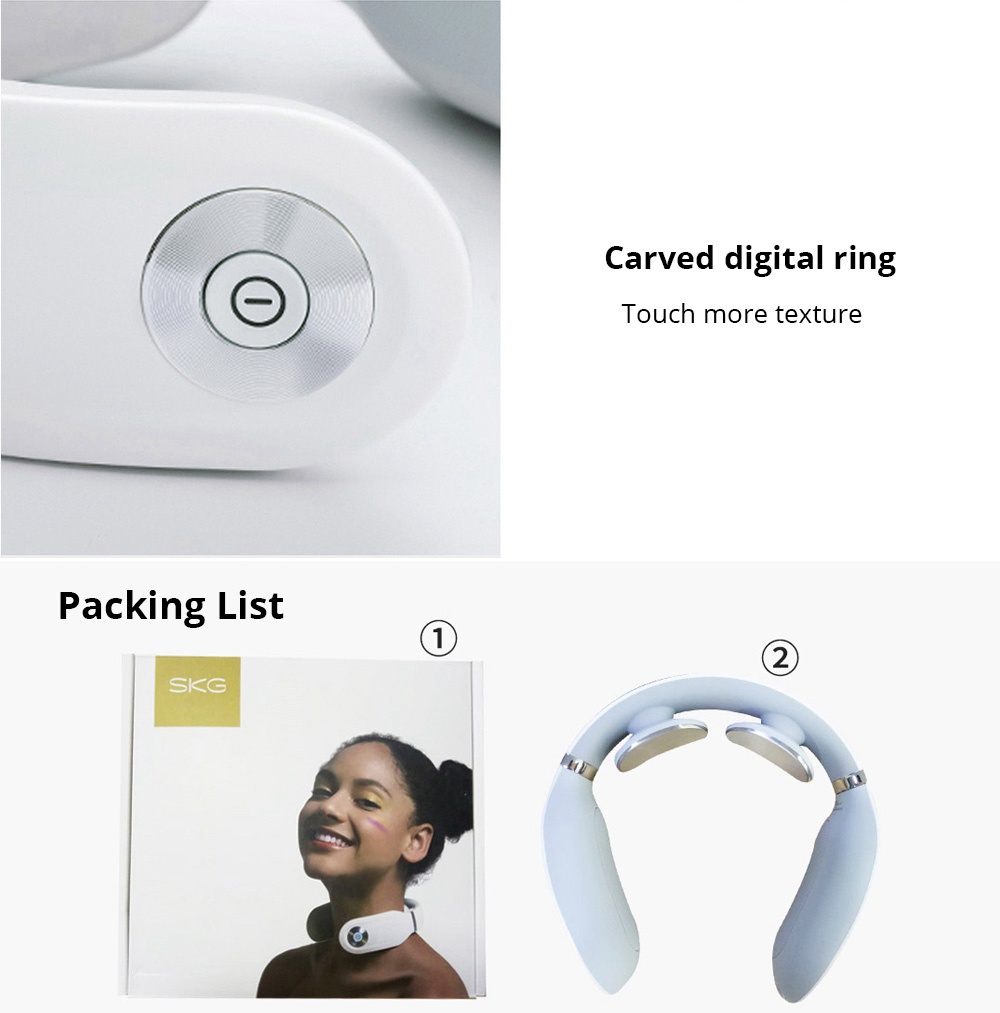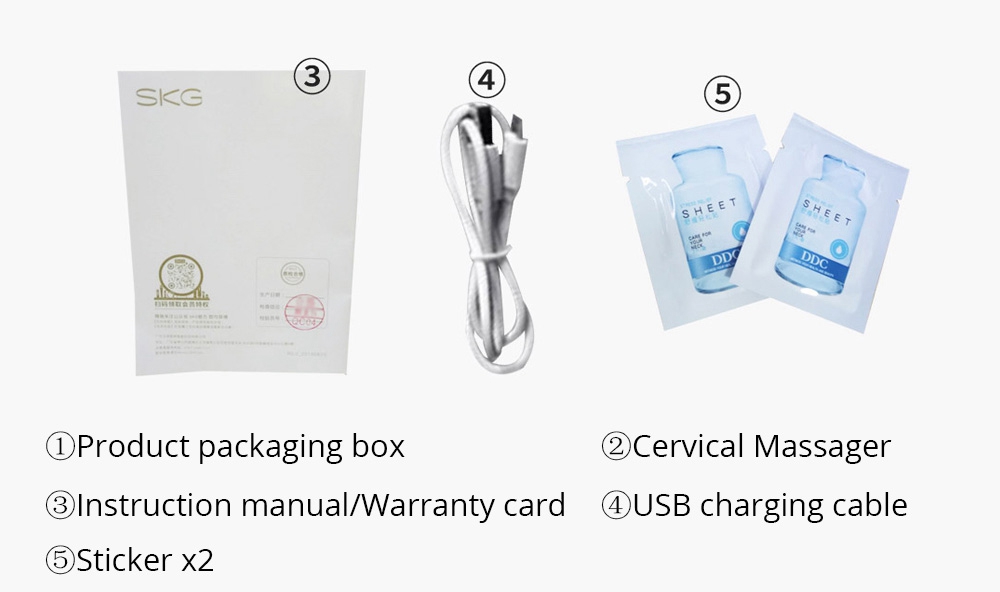 Specification
General

Brand: SKG
Type: Massager
Model: None
Color: white

Specification
Product material Elastomeric plastic Silica gel
Charging mode Micro-USB
Battery capacity 1500mAh
Battery life About 8 days
Massage time 30min
Massage strength 15 level
Temperature ≈42°C
Net weight 160g
Weight & Size
Product Weight: 0.16kg
Package Weight: 0.3kg
Product Size(L x W x H): 25 x 15 x 8cm
Package Size(L x W x H): 25 x 15 x 8cm
Package Contents

Host x 1
Remote control x 1
USB data cable x 1
Manual x 1