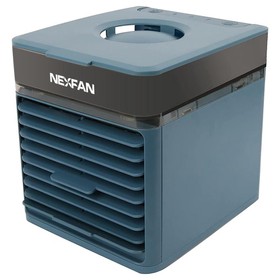 .span_txt{font-size:36px;font-weight:700;padding:2% 0;display:inline-block;text-align:center}.span_txt2{font-size:26px;font-weight:500;padding-top:2%;display:block}.t_cen{text-align:center}.span_icons:before{content:"";width:46px;height:42px;margin-right:16px;background-image:url("https://img.gkbcdn.com/s3/d/202005/0c23abdc-f56b-4538-8f12-d4e4dcba9f56.jpg");display:inline-block;vertical-align:middle}.span_icons:after{content:"";width:46px;height:42px;margin-left:16px;background-image:url("https://img.gkbcdn.com/s3/d/202005/0c23abdc-f56b-4538-8f12-d4e4dcba9f56.jpg");display:inline-block;vertical-align:middle}.pro_dec .p_txt{font-size:24px;color:#282828;margin:2% 0;text-align:left;line-height:normal}.posr_w{position:relative;max-width:1000px}.bac_cover{background-size:cover;background-position:center}.level_a_bg{padding-top:68.4%;background-image:url("https://img.gkbcdn.com/s3/d/202005/984b249b-759e-438f-a32d-f5d0533f17b6.jpg")}.level_b_bg{padding-top:56.3%;background-image:url("https://img.gkbcdn.com/s3/d/202005/02c5bbc7-e15a-4718-a80e-d2aa52a9a60c.jpg")}.level_c_bg{padding-top:46%;background-image:url("https://img.gkbcdn.com/s3/d/202005/3e160017-5bd8-4297-b1fa-60c7e4fa5e0e.jpg")}.level_d_bg{padding-top:72.1%;background-image:url("https://img.gkbcdn.com/s3/d/202005/abec7aa3-162e-4e0f-8f97-b02570f2d90f.jpg")}.level_e_bg{padding-top:56.4%;background-image:url("https://img.gkbcdn.com/s3/d/202005/34e66490-48ee-4ce7-bf45-6fc575fdb3f9.jpg")}.level_s_txt .p_txt{padding-left:14%;line-height:40px}.level_f_bg{padding-top:61.7%;background-image:url("https://img.gkbcdn.com/s3/d/202005/6c87dfb2-fd93-427a-a1dd-9d085e86a392.jpg")}.level_g_bg{padding-top:56.3%;background-image:url("https://img.gkbcdn.com/s3/d/202005/882c7461-e3e2-4d97-8696-f680375c52f8.jpg")}.level_h_bg{padding-top:56.5%;background-image:url("https://img.gkbcdn.com/s3/d/202005/e9212817-ba44-40a2-a779-8c1997ccd0c8.jpg")}.level_i_bg{padding-top:49.5%;background-image:url("https://img.gkbcdn.com/s3/d/202005/8a41f37d-1ac1-4eac-875f-d9722860aea5.jpg")}.level_j_bg{padding-top:56.2%;background-image:url("https://img.gkbcdn.com/s3/d/202005/ce0d1b46-473f-46ee-8dfe-b041678bb294.jpg")}.level_k_bg{padding-top:56.3%;background-image:url("https://img.gkbcdn.com/s3/d/202005/737430f3-b312-4cf9-bbf0-9797ed1c02ef.jpg")}.level_l_bg{padding-top:75.2%;background-image:url("https://img.gkbcdn.com/s3/d/202005/5f97eb2e-d992-4277-bdd3-312a738fb768.jpg")}.level_m_bg{padding-top:47.5%;background-image:url("https://img.gkbcdn.com/s3/d/202005/1957729e-36aa-4270-9ca1-544313796b4c.jpg")}.level_n_bg{padding-top:65.6%;background-image:url("https://img.gkbcdn.com/s3/d/202005/6468ba01-4b95-4a79-8a4b-a6e5c2179116.jpg")}.level_o_bg{padding-top:37.9%;background-image:url("https://img.gkbcdn.com/s3/d/202005/f003fad9-24d5-4c40-8547-bc13c880ca6b.jpg")}.level_p_bg{padding-top:60.9%;background-image:url("https://img.gkbcdn.com/s3/d/202005/441a529b-98ce-4420-958a-f46435168115.jpg")}.level_q_bg{padding-top:62.8%;background-image:url("https://img.gkbcdn.com/s3/d/202005/43ff611b-8b18-4b50-8e17-6cba5910b567.jpg")}.level_r_bg{padding-top:56.4%;background-image:url("https://img.gkbcdn.com/s3/d/202005/d9a18a5a-87d1-4b4e-906d-edb7598e1d3c.jpg")}.level_s_bg{padding-top:38.5%;background-image:url("https://img.gkbcdn.com/s3/d/202005/f6f993f5-54dd-48a0-8862-e42695a8e18a.jpg")}.level_t_bg{padding-top:51%;background-image:url("https://img.gkbcdn.com/s3/d/202005/fda8a31c-a8f9-41f2-b57a-aad8e8a078cf.jpg")}@media only screen and (max-width: 640px){.pro_dec .span_txt{font-size:1rem;font-weight:400}.pro_dec .span_txt2{font-size:.8125rem}.pro_dec .p_txt{font-size:.75rem;padding:.625rem 0;margin:0}.span_icons:before,.span_icons:after{width:1.625rem;height:1.375rem;background-size:100%}.span_icons:before{margin-right:.5rem}.span_icons:after{margin-left:.5rem}.level_a_bg{padding-top:68.4375%;background-image:url("https://img.gkbcdn.com/s3/d/202005/599054d5-8e14-4d23-8353-559354061674.jpg")}.level_b_bg{padding-top:56.25%;background-image:url("https://img.gkbcdn.com/s3/d/202005/ce075a8b-e2e8-49fa-9ac8-aef2e5070a76.jpg")}.level_d_bg{padding-top:72.03125%;background-image:url("https://img.gkbcdn.com/s3/d/202005/1041b332-6c5c-41e5-9e62-4ebae529fe98.jpg")}.level_e_bg{padding-top:56.40625%;background-image:url("https://img.gkbcdn.com/s3/d/202005/33a51a2c-5f4b-4c9f-9574-0dee294beee8.jpg")}.level_f_bg{padding-top:61.71875%;background-image:url("https://img.gkbcdn.com/s3/d/202005/d5ad0bda-634b-4411-9bcf-64482bae58b5.jpg")}.level_g_bg{padding-top:56.25%;background-image:url("https://img.gkbcdn.com/s3/d/202005/3942cf7b-f60b-4004-b56e-dd0b9f5f1af1.jpg")}.level_h_bg{padding-top:56.5625%;background-image:url("https://img.gkbcdn.com/s3/d/202005/a65dc8bd-3754-42f8-85f7-b62a7d287942.jpg")}.level_i_bg{padding-top:49.53125%;background-image:url("https://img.gkbcdn.com/s3/d/202005/a66fb8f6-92f8-409b-a55c-b9ac0025ff57.jpg")}.level_j_bg{padding-top:56.25%;background-image:url("https://img.gkbcdn.com/s3/d/202005/68a80657-8b68-4b83-87a6-6f26782e1f9d.jpg")}.level_k_bg{padding-top:56.25%;background-image:url("https://img.gkbcdn.com/s3/d/202005/35d0fbcc-2a2e-401f-8b09-99b1f184e0db.jpg")}.level_m_bg{padding-top:47.5%;background-image:url("https://img.gkbcdn.com/s3/d/202005/f30d36c8-b419-4535-a1f8-93bf45d09728.jpg")}.level_n_bg{padding-top:65.625%;background-image:url("https://img.gkbcdn.com/s3/d/202005/6a0f42c4-306f-4b7e-921a-4e48a91ee109.jpg")}.level_q_bg{padding-top:62.8125%;background-image:url("https://img.gkbcdn.com/s3/d/202005/47c8e63c-acee-40f4-8e71-6c0dced9f729.jpg")}.level_r_bg{padding-top:56.40625%;background-image:url("https://img.gkbcdn.com/s3/d/202005/16efb7bc-bd7c-4f29-b1cb-aa577b23177c.jpg")}.level_s_bg{padding-top:38.4375%;background-image:url("https://img.gkbcdn.com/s3/d/202005/1b26f37b-98ec-42ac-863c-515d84b4b342.jpg")}.level_t_bg{padding-top:50.9375%;background-image:url("https://img.gkbcdn.com/s3/d/202005/4bd08c91-b8d1-44dc-af40-dbb55c1096f1.jpg")}.level_s_txt .p_txt{padding-left:2%;line-height:1rem}}
Highlights
Multifunction
NexFan not only provides you with cool air, but also provides refrigeration, humidification, and air purification. It can also automatically clean its internal reservoir.
Quick Cooling
NexFan can provide a breeze cooling of 5Celsius/9Fahrenheit; instantly, you will feel the cold wind in a few seconds.
Energy Saving
Charging with a 10,000 mAh power bank can support a 12-hour lifespan, especially in the case of 500ml full water. You never have to worry about disturbing outdoor day trips.
Portable
The size of NexFan is only 14.4 × 16.1 × 15.9 cm, which is very easy to carry and can be easily put into the suitcase. It is shorter than a handbag and weighs less than 1 kg.
Quiet
NexFan's new noise reduction block design keeps the noise level below 68 dB, ensuring that you can get a quiet and comfortable personal space.
Removable
NexFan's filters are removable and washable. Under normal use, you only need to clean once every two months.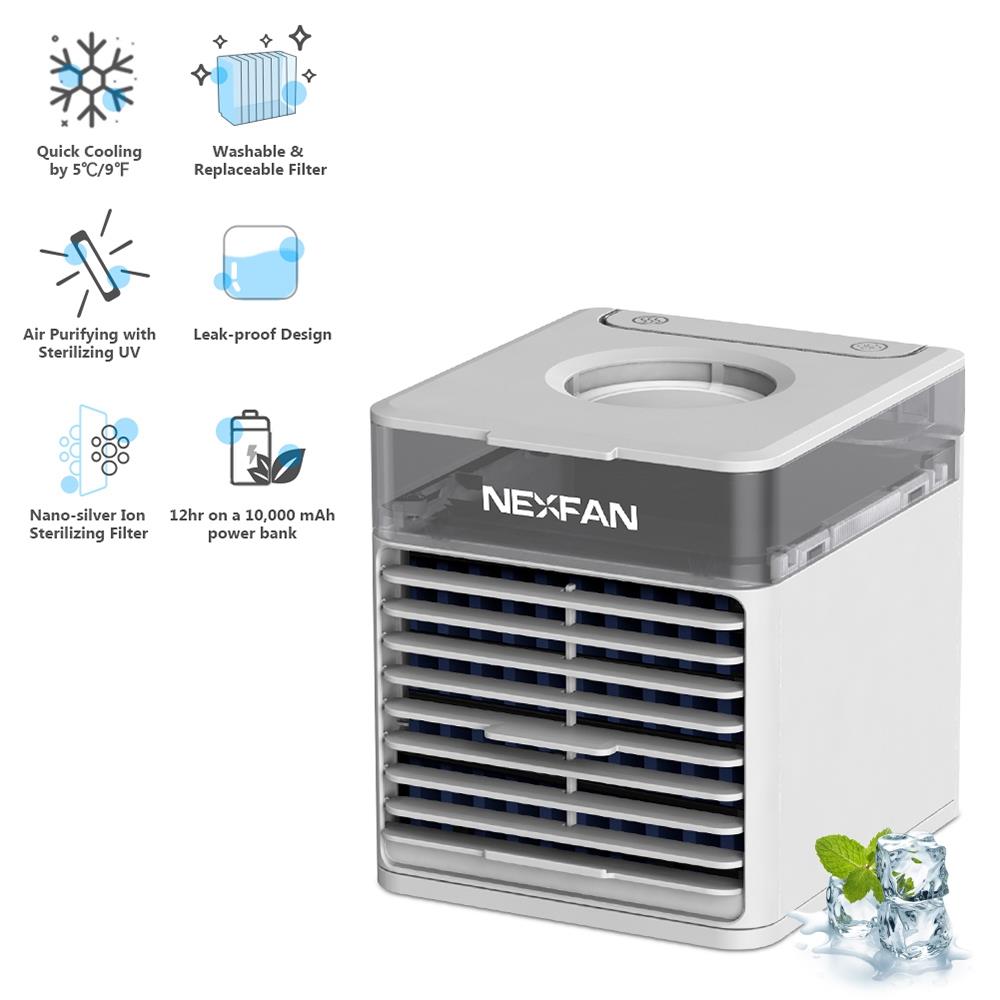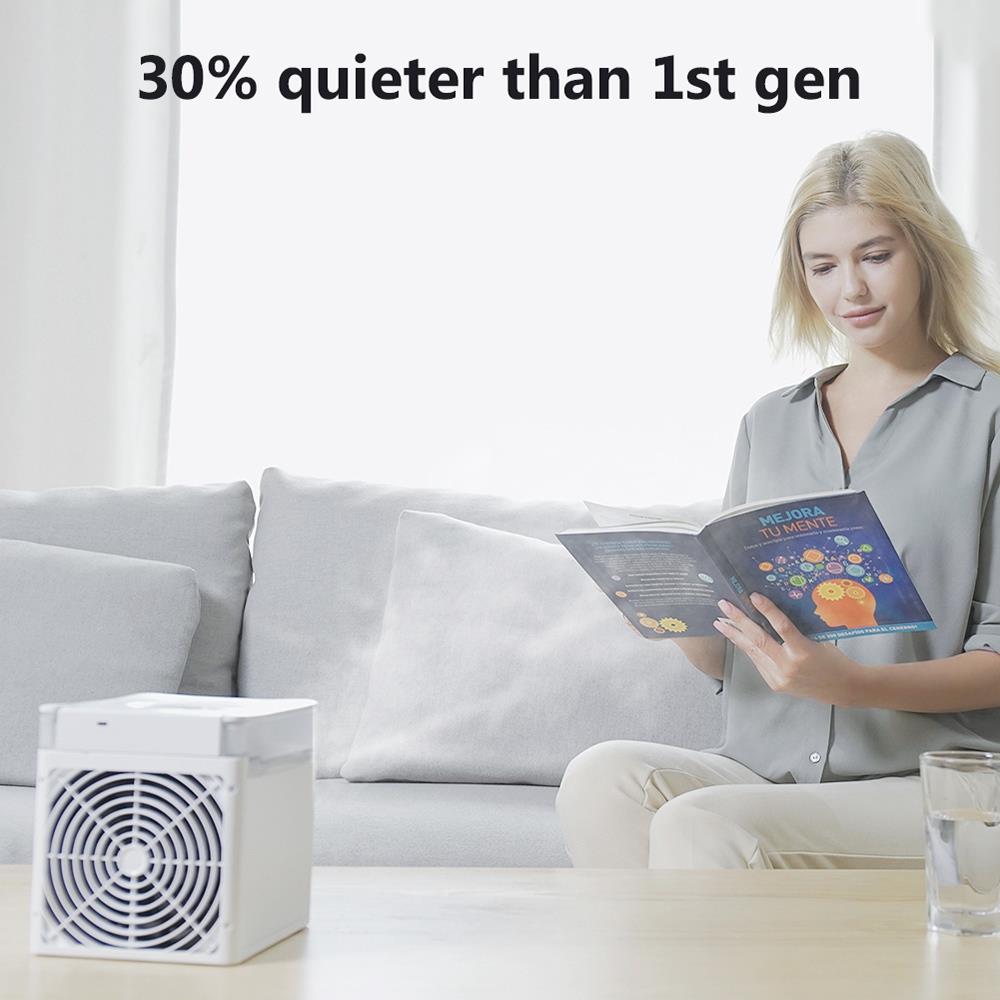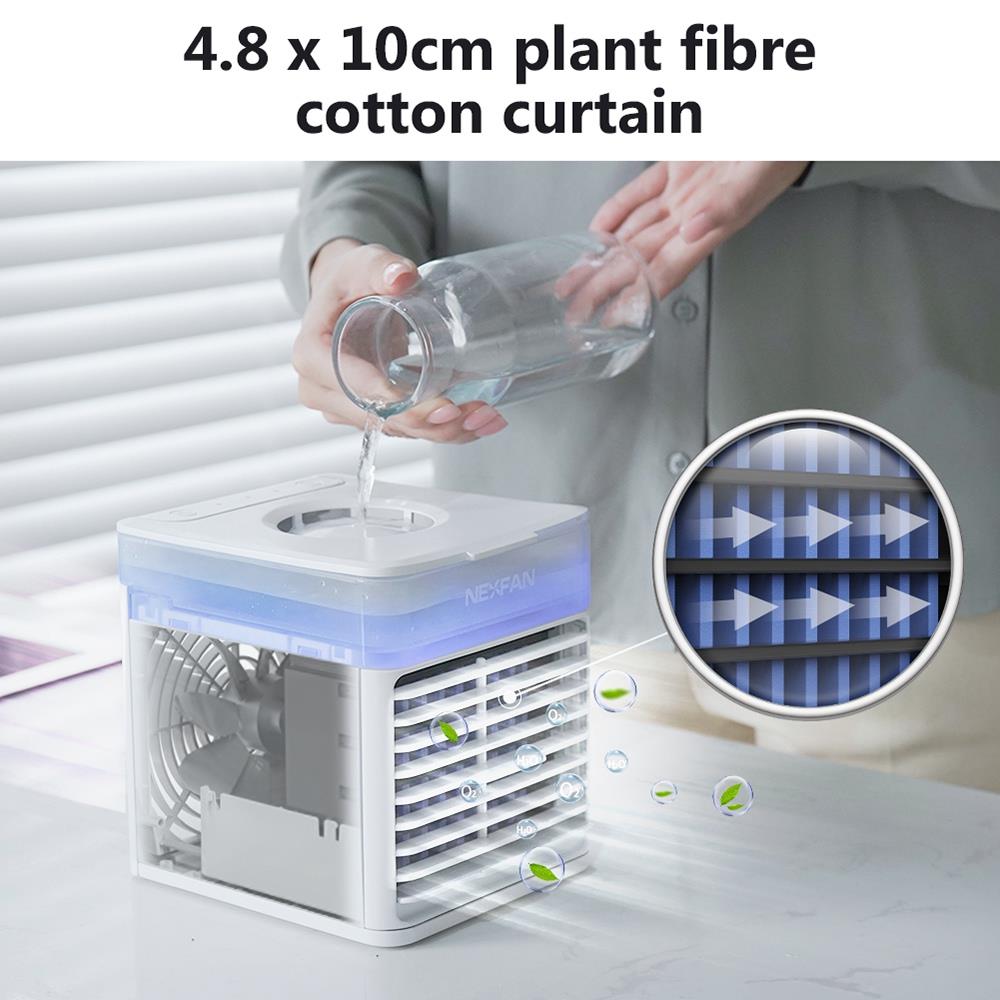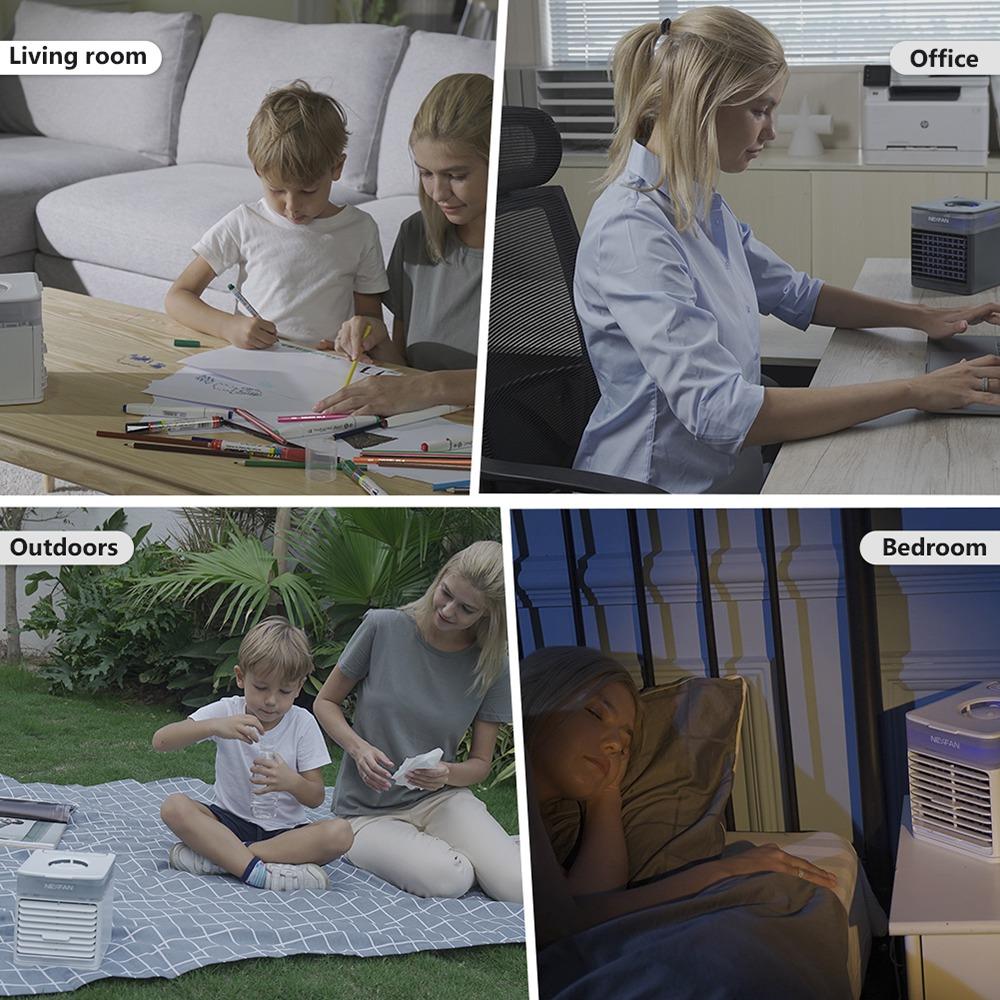 Specification
General

Brand: NexFan
Type: Air cooler
Color: Black

Specification
Power: 10w
Wind Speed: 80CF / 2.4-3m / s
Wind Swing Angle: 90 ° up and down
Water Tank Capacity: Aabout 500ml
Mini Fan: 12Vda, 0.3A, 2700rpm
Adapter Input: 100-240V, 50-60Hz
Power Interface: Micro USB
Fan Mode: 3 Modes
Wind Category: Drying / atomization
Lighting: 7-color light source, breathable
Weight & Size
Product Weight: 0.8kg
Package Weight: 1kg
Product Size(L x W x H): 14.4 x 16.1 x 15.9cm
Package Size(L x W x H):20 x 17.5 x 19cm 
Package Contents

1 x Product
1 x User Manual
1 x USB cable
1 x Filter
$("#Description img.product_lazy").lazyload({
effect: "fadeIn",
threshold: 240,
event: "scroll"
});