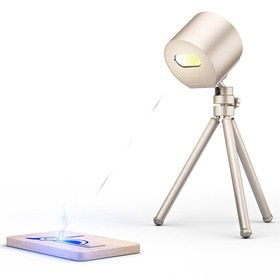 Highlights
What can you do with Laserpecker L1?
Wanna engrave names, create personalized gifts, or add life to your photos, LaserPecker L1 is an excellent buy. It is is a compact and portable machine, letting you engrave surfaces anywhere. Just connect it to a power source to start embedding images and make your inspiration come true.
Intuitive Design & Lightweight 
LaserPecker uses the latest technology to produce powerful engraving equipment that has a small build yet powerful for industrial and consumer use. It is designed with students, hobbyists, home users, and artists in mind. As such, this L1 lineup has an intuitive design that's easy to use. 
The engraver weighs 190 grams only, which is lighter than any mobile device. With its simple and compact design, you can easily stash it in your handbag, backpack, or other carrying equipment.
Osram Laser Head
LaserPecker L1 engraver is fitted with high-quality Osram laser head of incredibly high luminosity to generate more brightness than conventional techniques allowing a good deal of design freedom.
The laser technology also guarantees a longer service life. The L1 engraver, for example, uses a 450nm blue laser source with a service life of more than 10,000 hours, which is approximately 416 days. Additionally, this technology means you can engrave different types of surfaces, including leather, cloth, wood, plastic, among other conventional materials.
App Smart Operation
The engraver is integrated with an app that supports iOS and Android mobile devices. The L1 LaserPecker App boasts a range of picture editing controls that enable users to modify pictures before engraving them.
Also, you can adjust the size of the pattern, engraving depth and power, change the font and preview the image before engraving it. These features simplify the design process letting you create beautiful images of surfaces.
When you are done designing, you need to send the file to the app in the format BMP, jpg, or other compatible formats for the laser to start engraving the pattern. The app is also compatible with Win/Mac computer software like AI, CDR, PS, and Inkscape.
This means you can use LaserPecker hardware with your desktop. You don't have to connect it directly to the computer, but you can send files from the computer to the Laserpecker App.
Password Lock 
LasePecker L1 has a range of protection features that keep you and your designs safe. The first is its password lock feature that requires the user to unlock the device before use. As such, only authorized persons can access the device.
Auto-shut 
Once the inner temperature reaches the safety threshold, the device shuts off to prevent causing a fire.
Eye Protection
LaserPecker L1 comes with an eye protection feature that keeps your eyes safe when engraving surfaces. The manufacturer also advises users to avoid looking directly at the laser source even while wearing goggles as the blue light affects one's sight.
Accidental Monitoring
If you are a little clumsy when engraving a surface, no need to be alarmed. LaserPecker L1 turns off automatically to avoid causing injury or damaging the surface. The equipment uses a mobile monitoring G-sensor which detects slight movements such as a rotation, tilt, swing, or shake.
The movement is a reflection of the user's direct input or the physical environment where the device is. The G-sensor mainly provides a three-dimensional vector that indicates the magnitude and direction of gravity. It is this ability that enables LaserPecker L1 to determine the orientation and turn off automatically to avoid causing injury.
Adequate Storage
Laserpeker L1 has sufficient space for you to store files. With an internal storage of 8GB, you don't need to insert a USB flash disk or a micro SD card.
Works with A Powerbank
You can charge LaserPecker L1 using a power bank, adapter, or PC via Type-C port. It is this compatibility that makes it easy to carry during travel. You need to take out the device and connect it to a PC to continue engraving objects.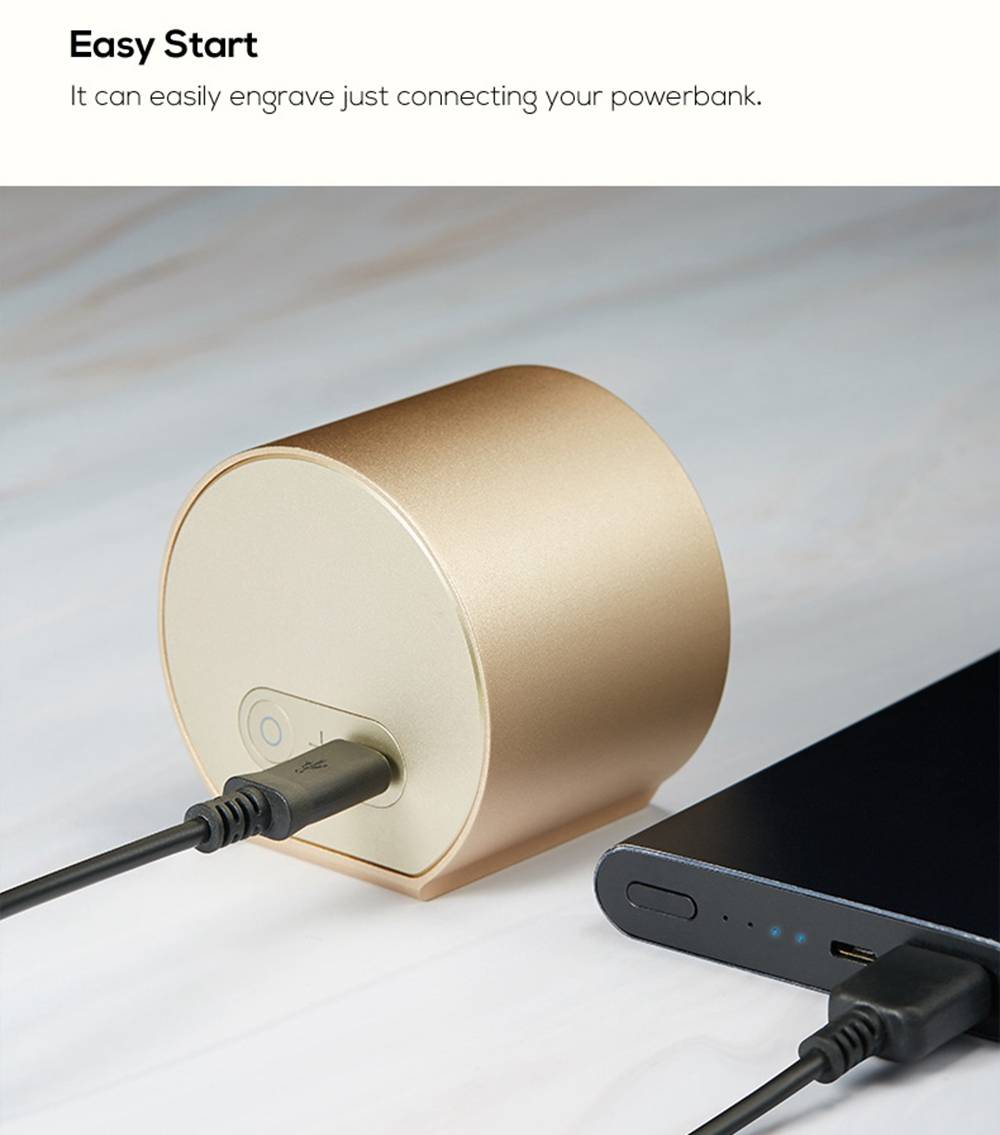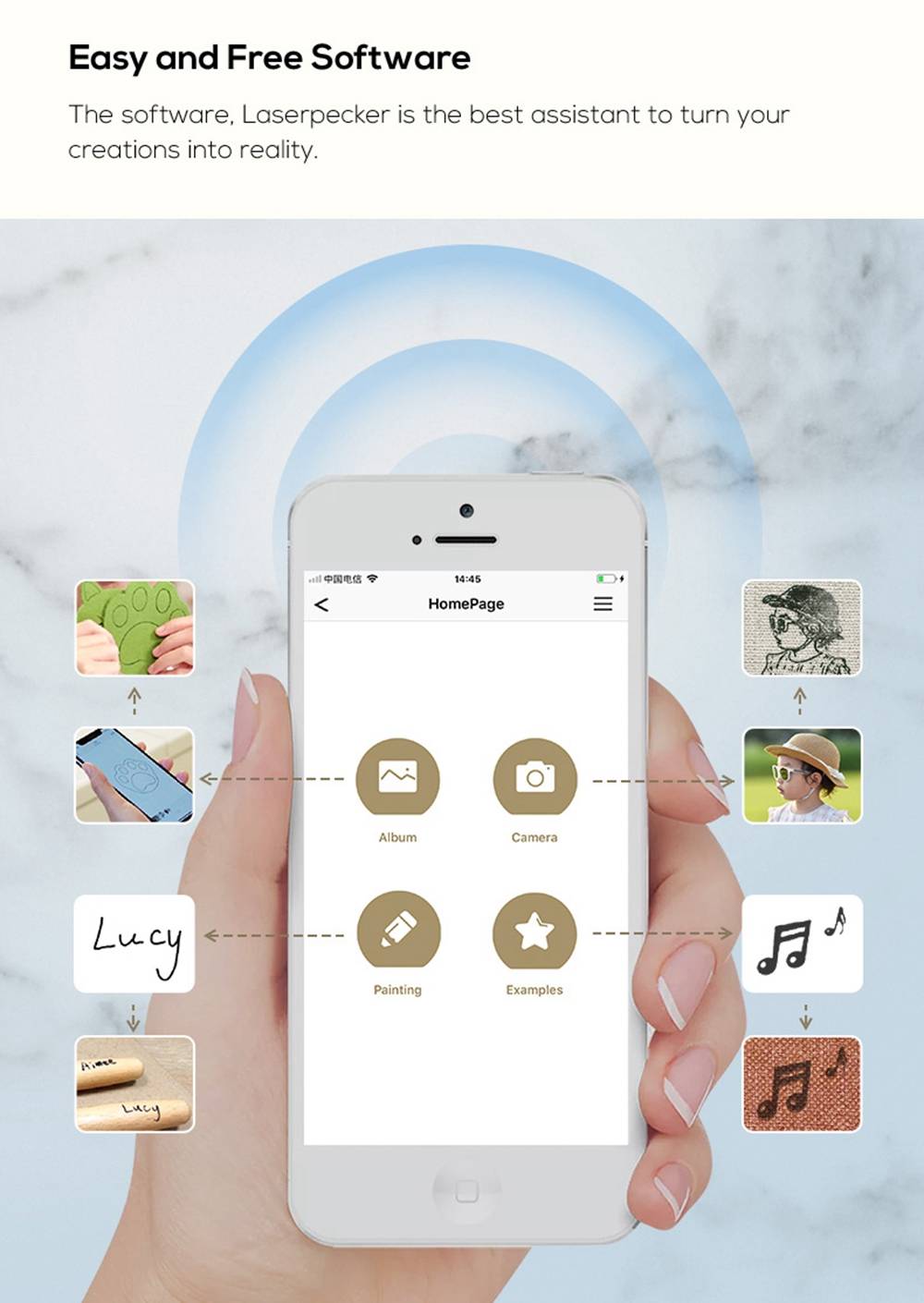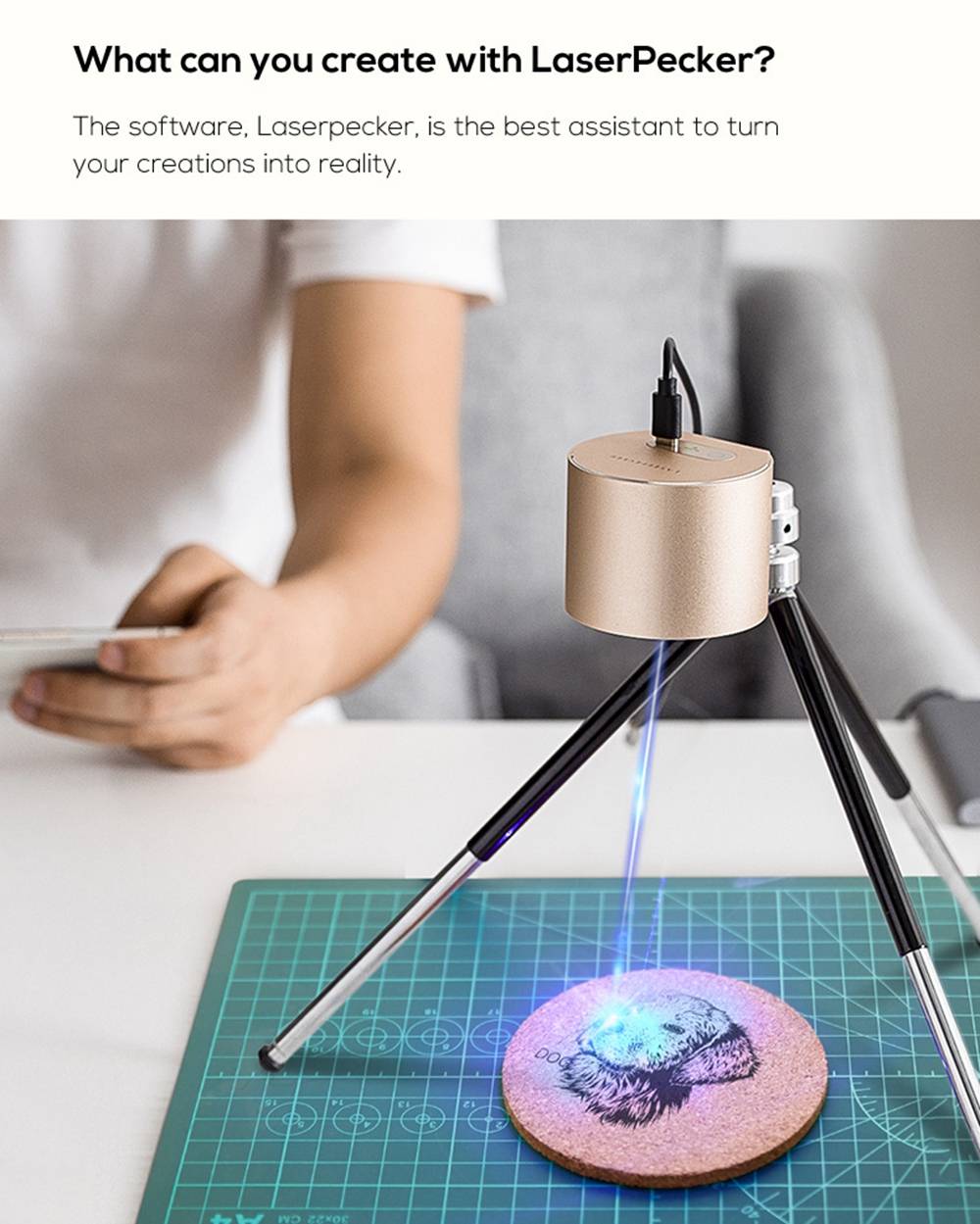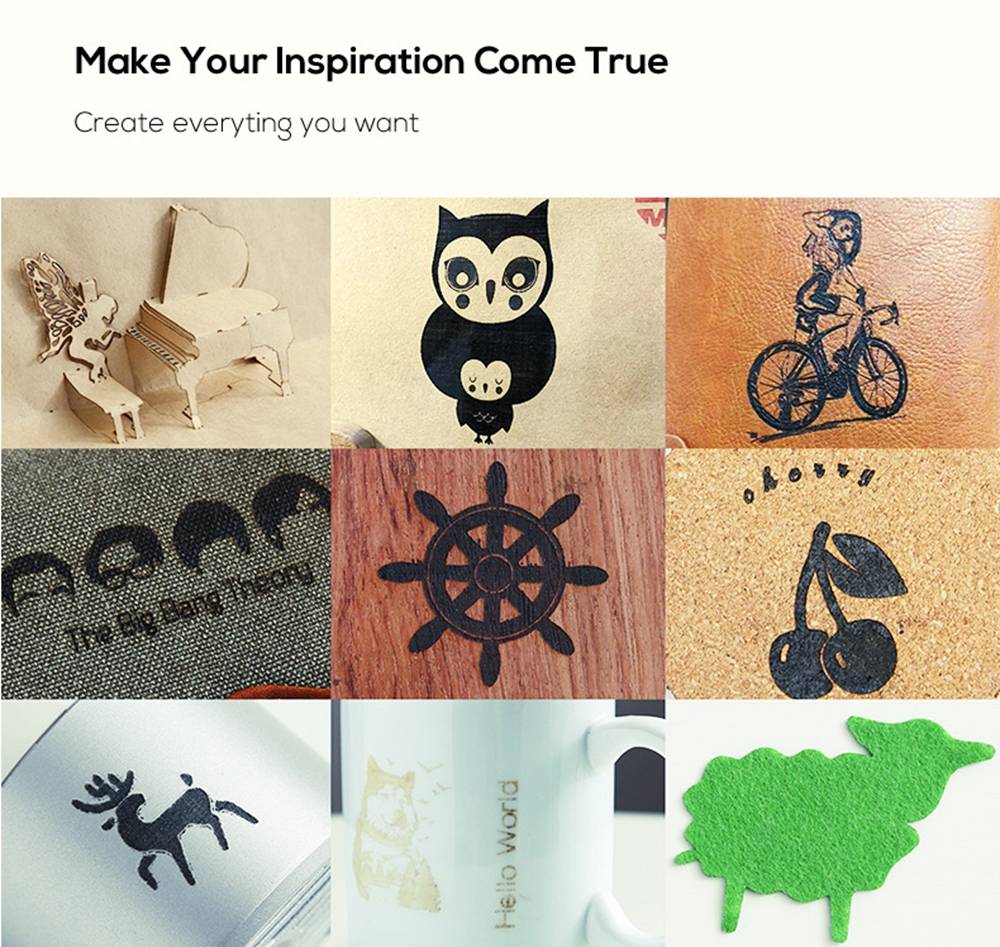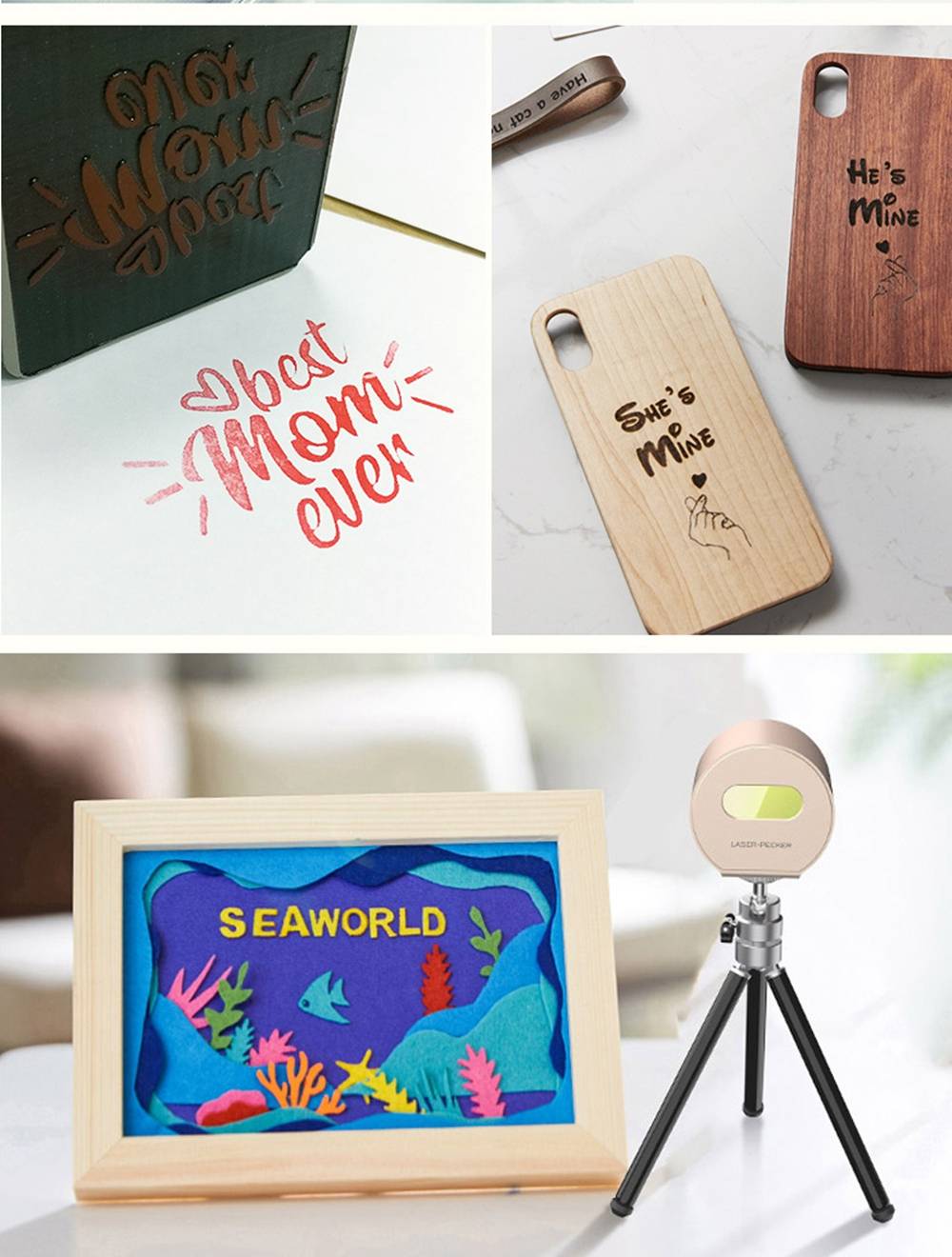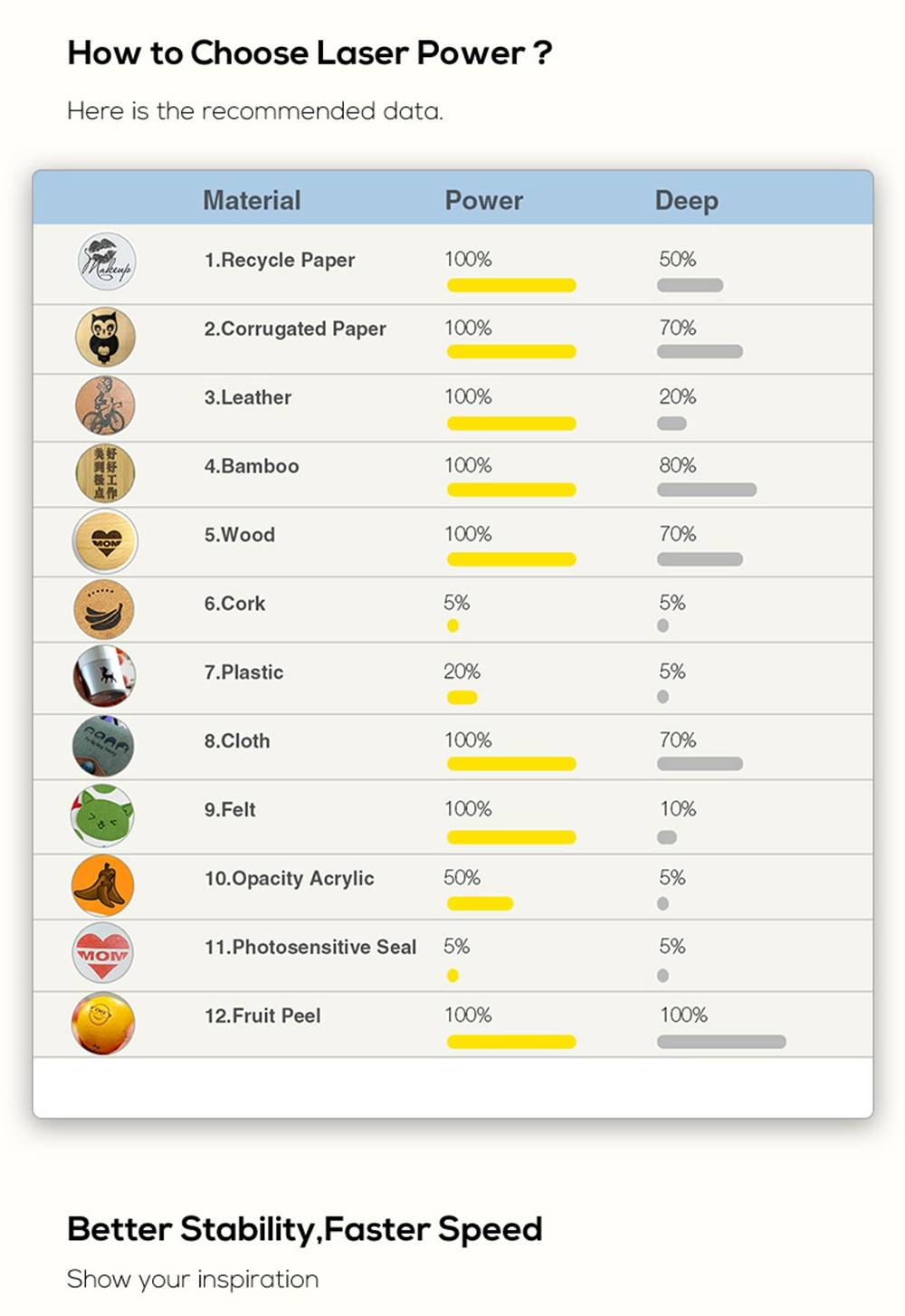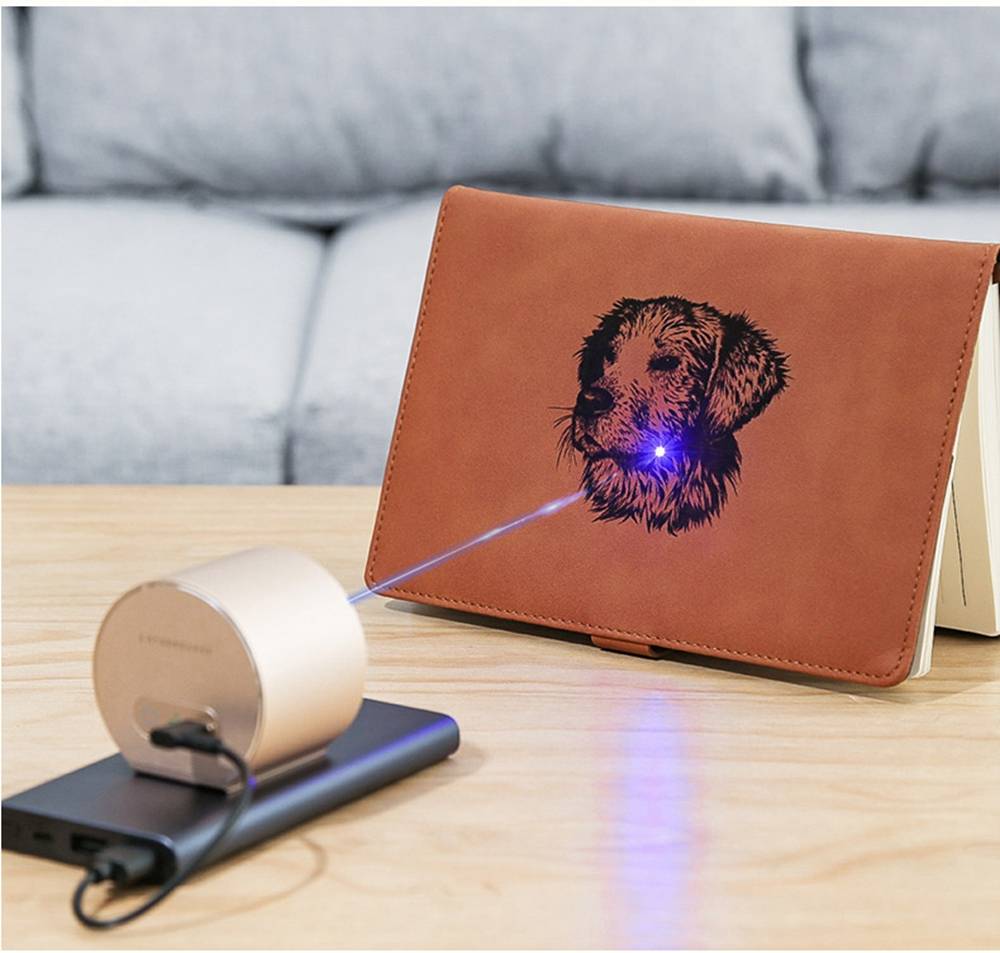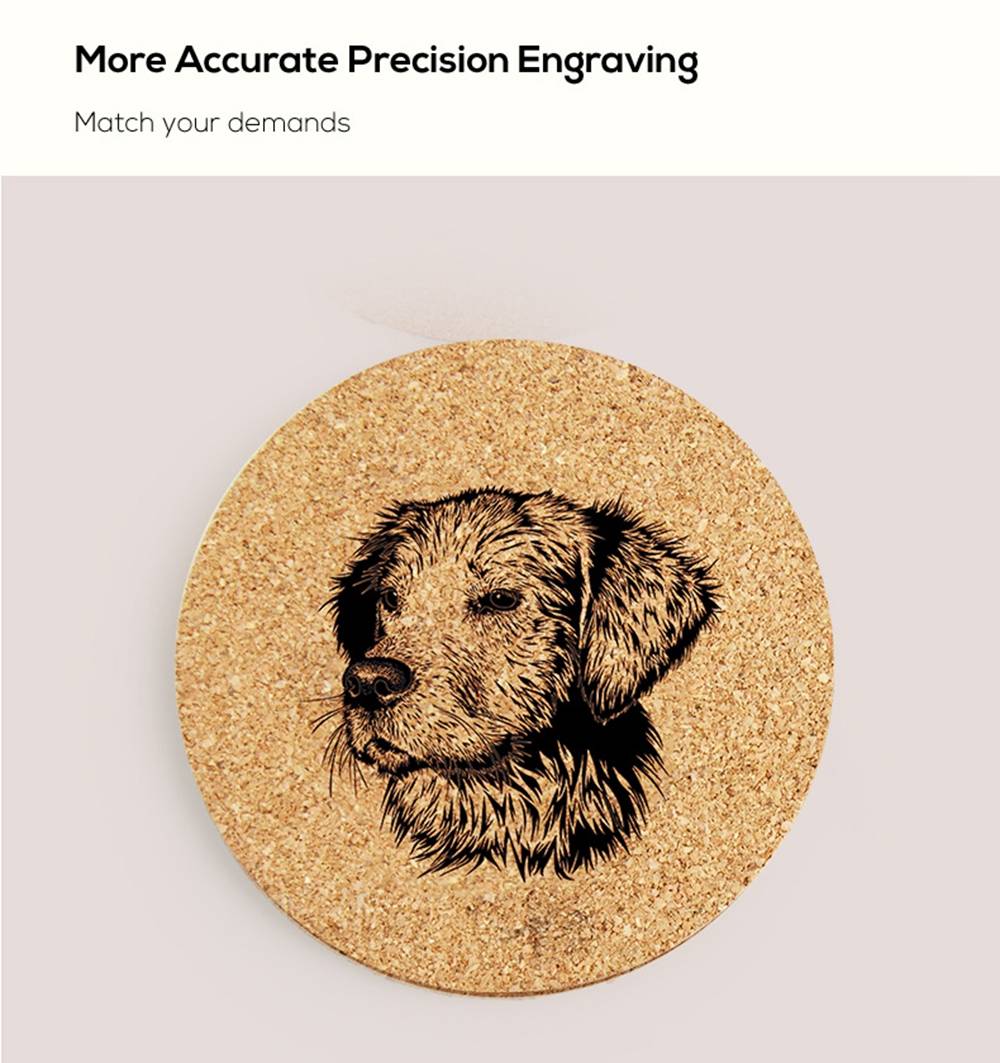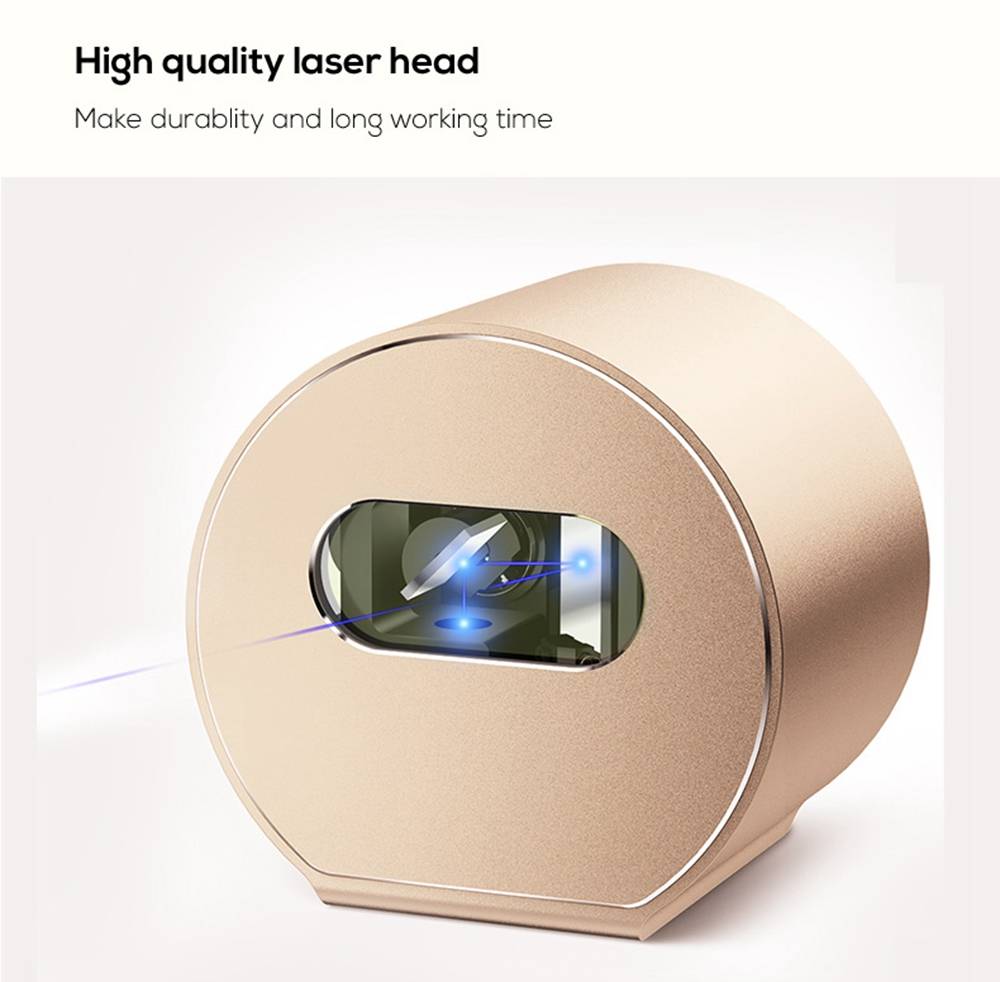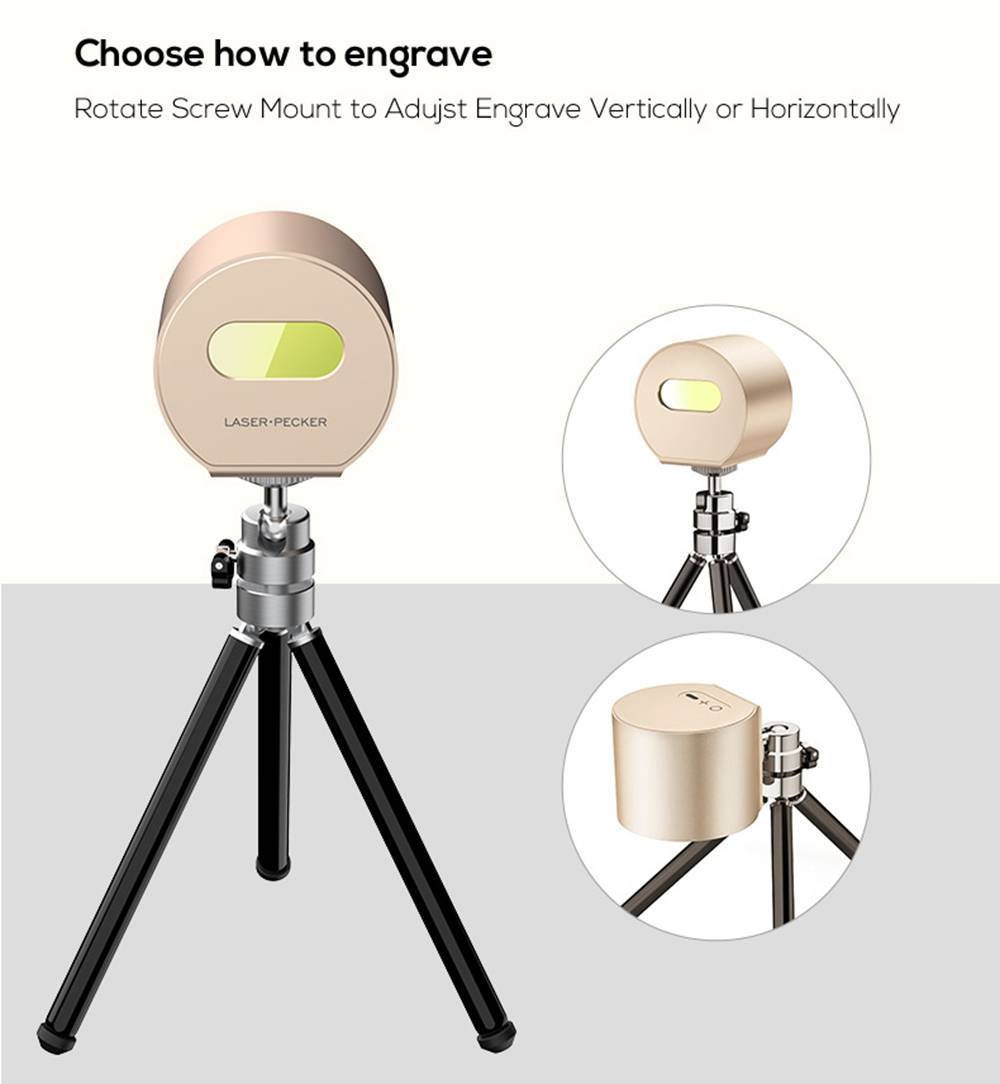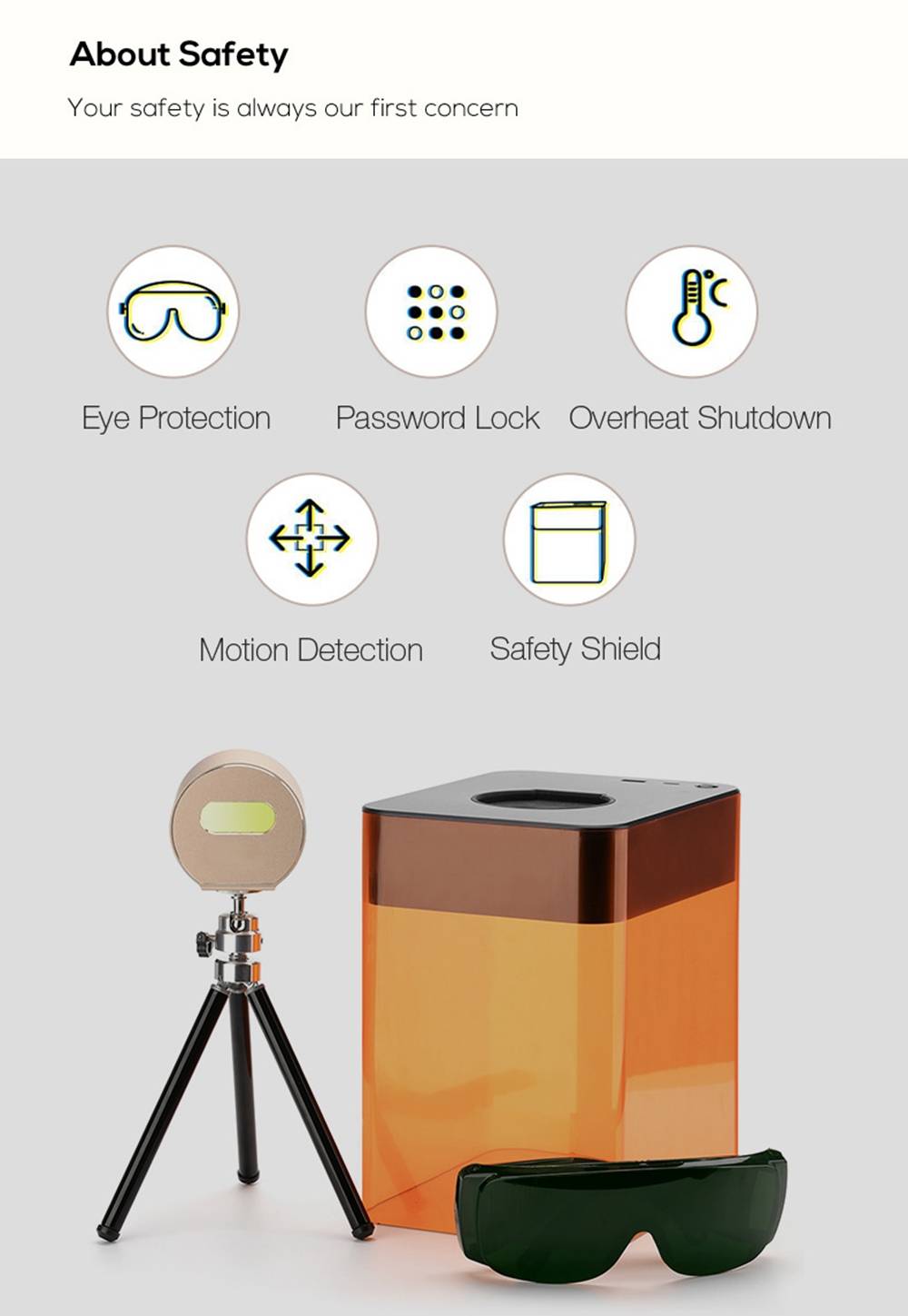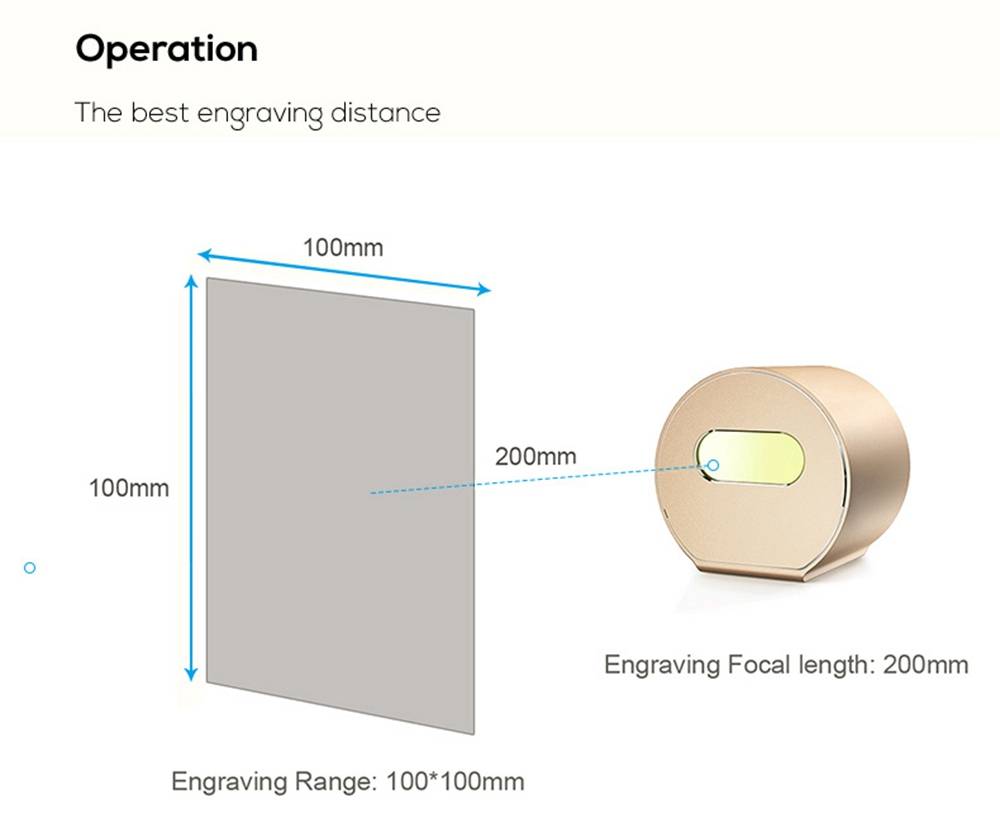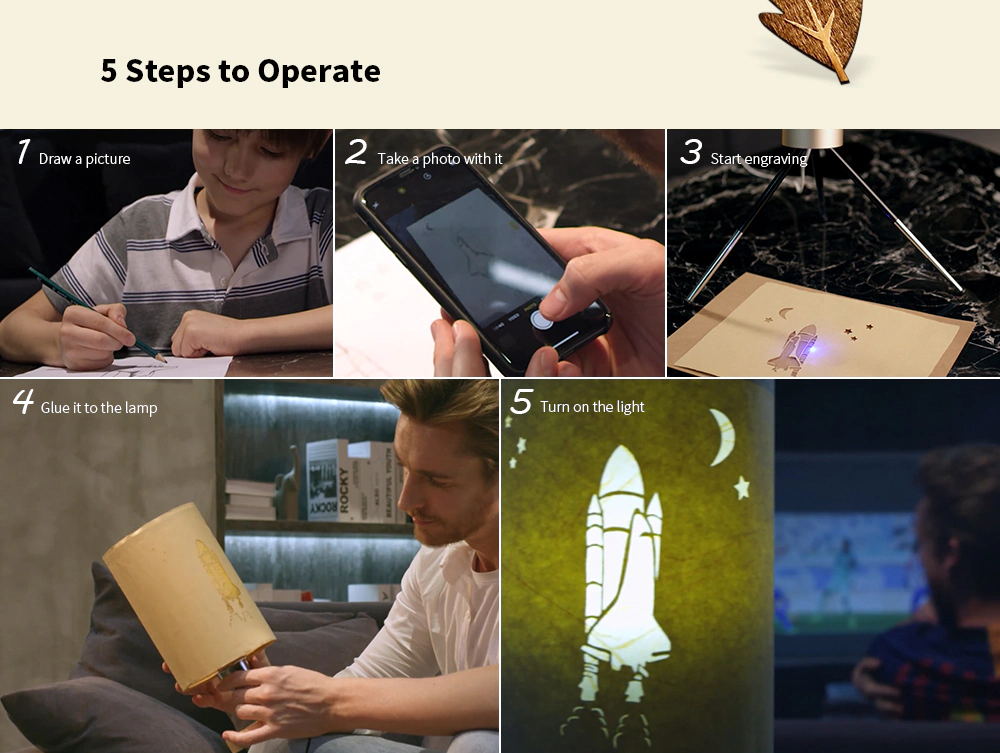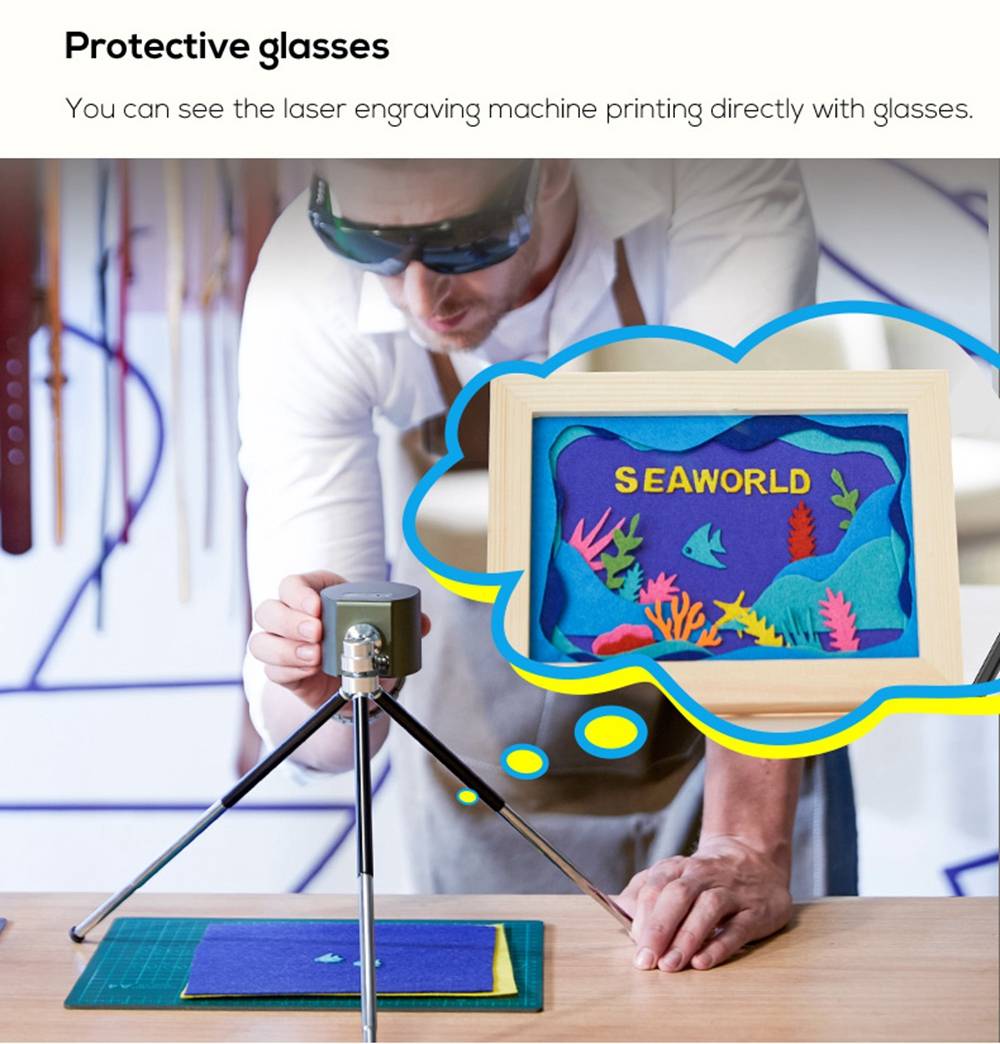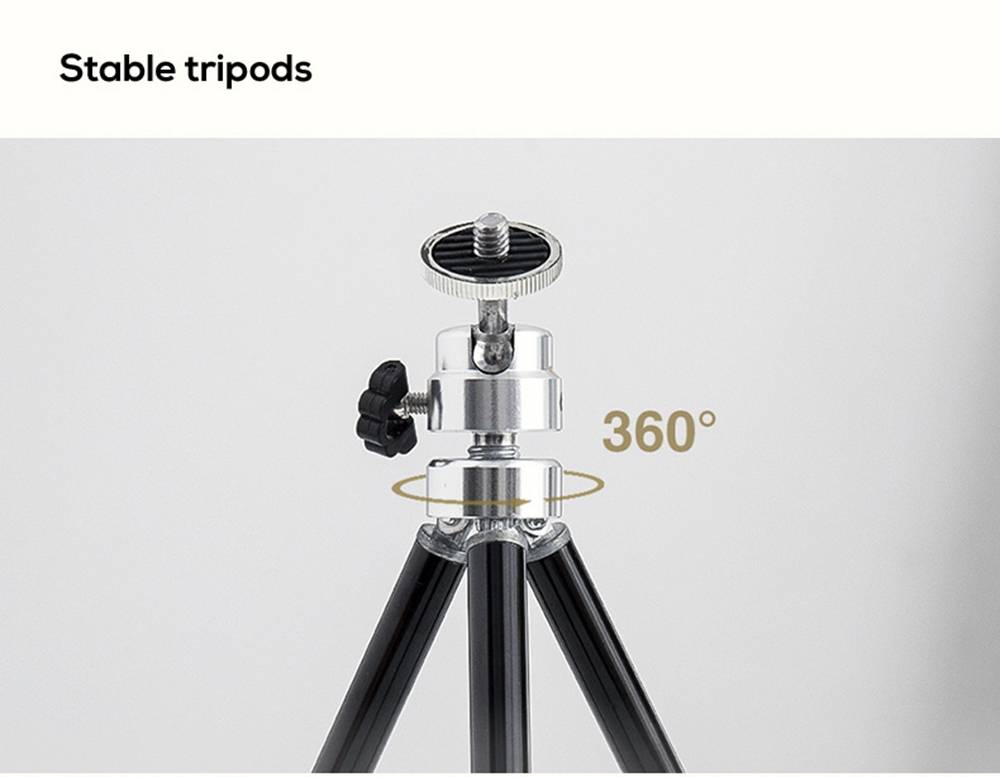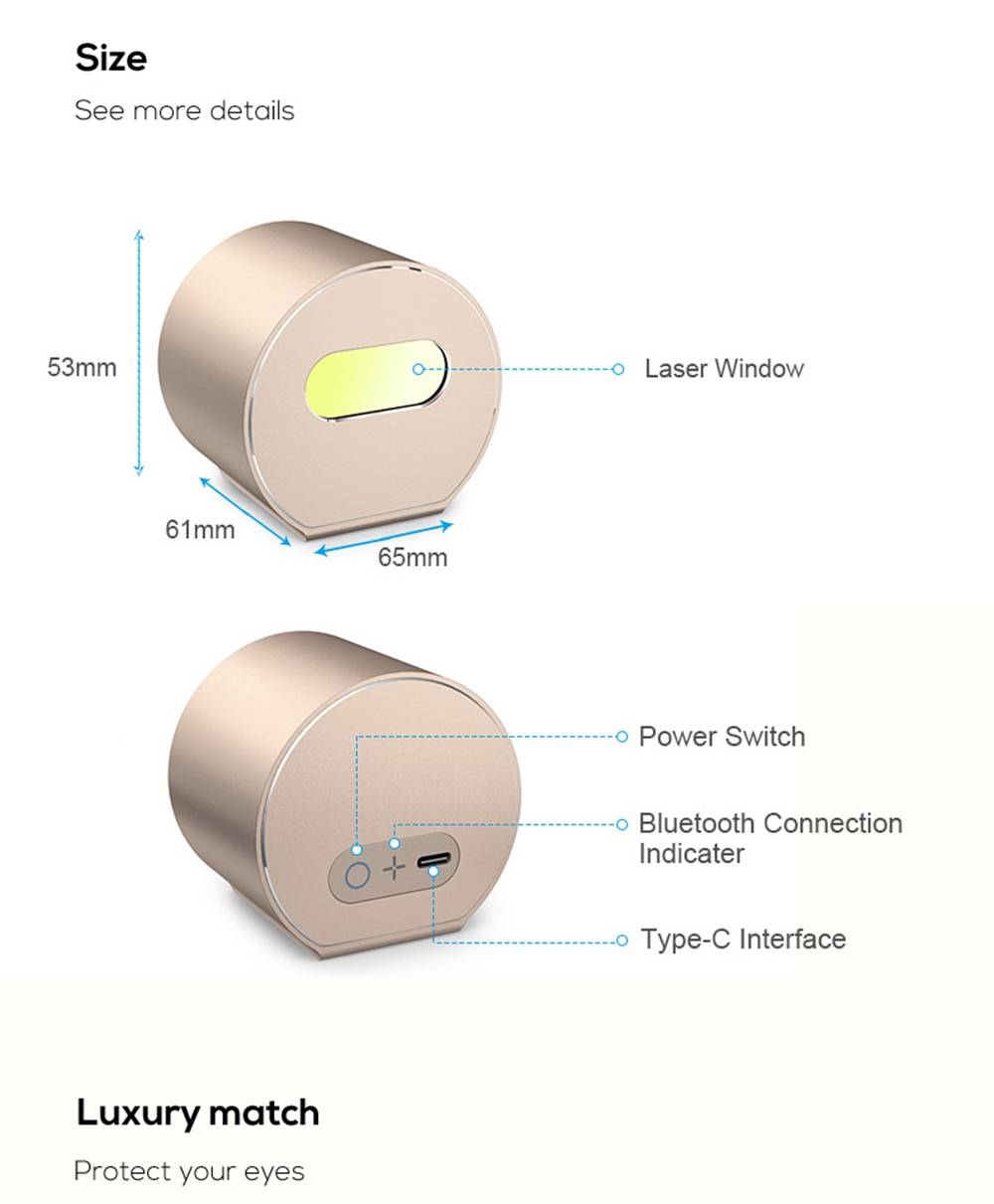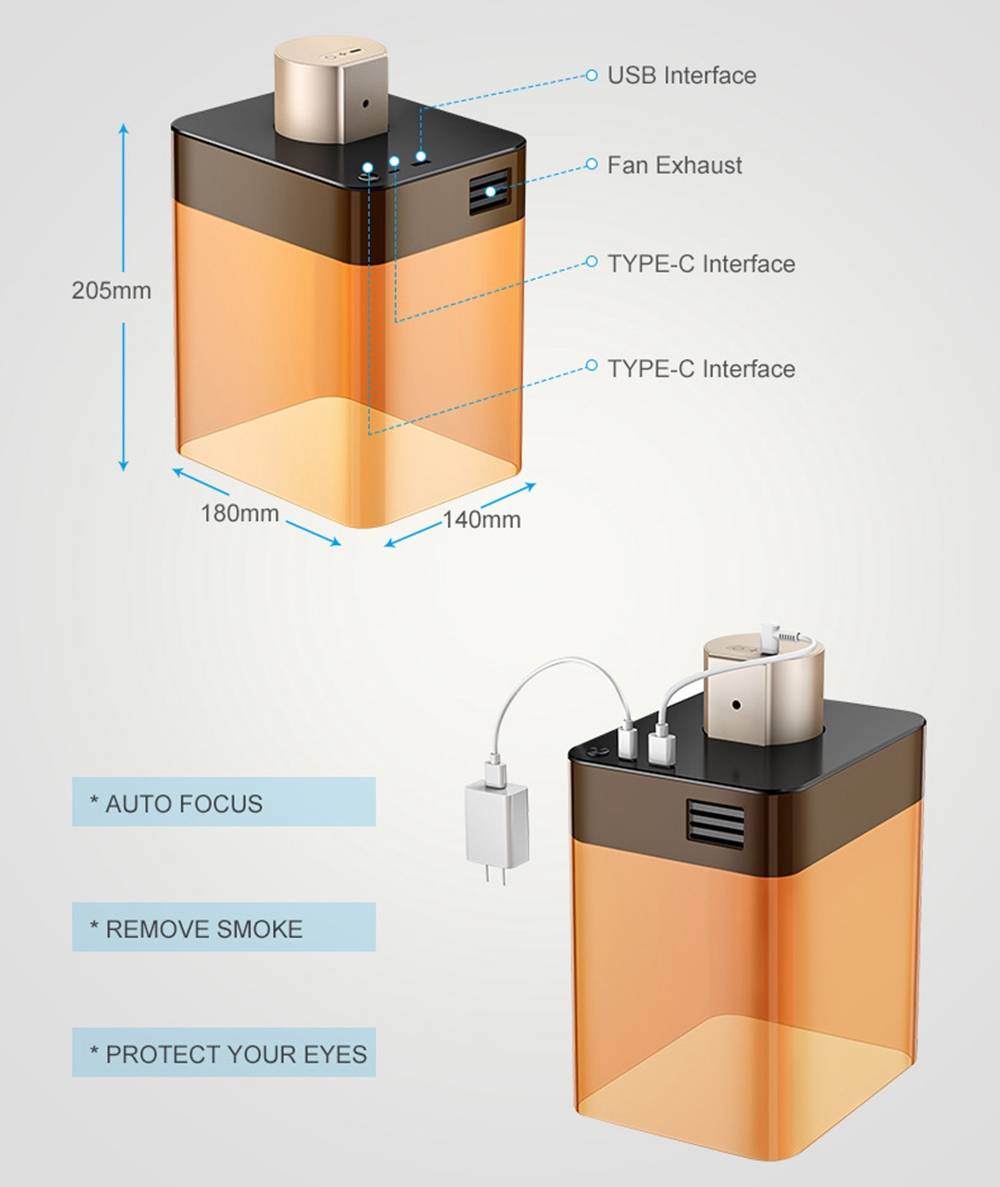 Specification
General
Brand: LaserPecker
Type: Laser Engraver Machine
Model: L1
Specification

Laser Source: 1600 mW OSRAM 450 nm blue light laser
Laser Output: 100 level adjustable
Material: Anodized aluminum
App Connection: Bluetooth
Supported File Formats: JPG / BMP / /PNG /G-code
Compatible: IOS 9.0+ / Android 5.0+
Not Support Windows-7/8/10/Vista/XP, Mac OS-10.10/11/12/13/14
Communication Port: Type-C (5v,2A)
Operating Temperature Range Celsius: 0-65 Celsius
Operating Humidity Range: 5 % to 80 %(non-condensing)
Software: APP
Laser Power: 1600mW
Lifetime Estimation : 10000 hours
Laser head can Replace: Yes
Certification: CE, FCC, FDA, RoHS,CDRH,IEC 60825-1 (Laser Class1),IEC 60825-1 (Laser Class 4)

Dimensions&Weight
Product Weight: 0.9kg
Package Weight: 1.1kg
Product Size(L x W x H): 6.5 x 6.1 x 5.3cm
Package Size(L x W x H): 25 x 25 x 12cm
Package Contents

1 x Laser engraving machine
1 x Protective glasses
1 x Type-C cable
1 x Tripods
1 x Adapters
1 x User Manual
$("#Description img.product_lazy").lazyload({
effect: "fadeIn",
threshold: 240,
event: "scroll"
});