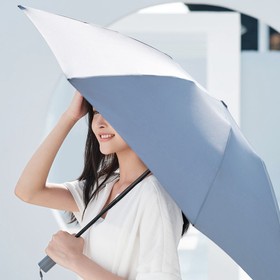 Highlights
The sun rain guard at any timeRegardless of sunny or rainy day, can calmly deal with.
Reverse type folding umbrella is not wet, compared with ordinary umbrella, umbrella in the rain reverse fold, not afterExposed, not wet, not wet.
LED highlighted lightingIlluminate the roadLED lamp bead, about 10 m irradiation. Built-in pressure switch,
Level 5 waterproof clothA sling is dry without hanging umbrellaHigh-density umbrella cloth, such as lotus leaf as a repellent, after folding umbrella surface can beIn the ground, without umbrellas to dry.
Resistance to UV sunscreen coatingUmbrella nakedness sense temperature drop 3-7 degree Compared with the traditional umbrella, special resistance to UV coating process, blocking light insulation, prevent bask in coefficient of UPF50 +.
Coating the rains washed out, corrosion resistance, can keep the UV resistant effect.
umbrella temperature detecting data from meters laboratory, report number: 2020060001 actual usage by environmental temperature, humidity and hours used slightly different, in the end will be subject to actual effect.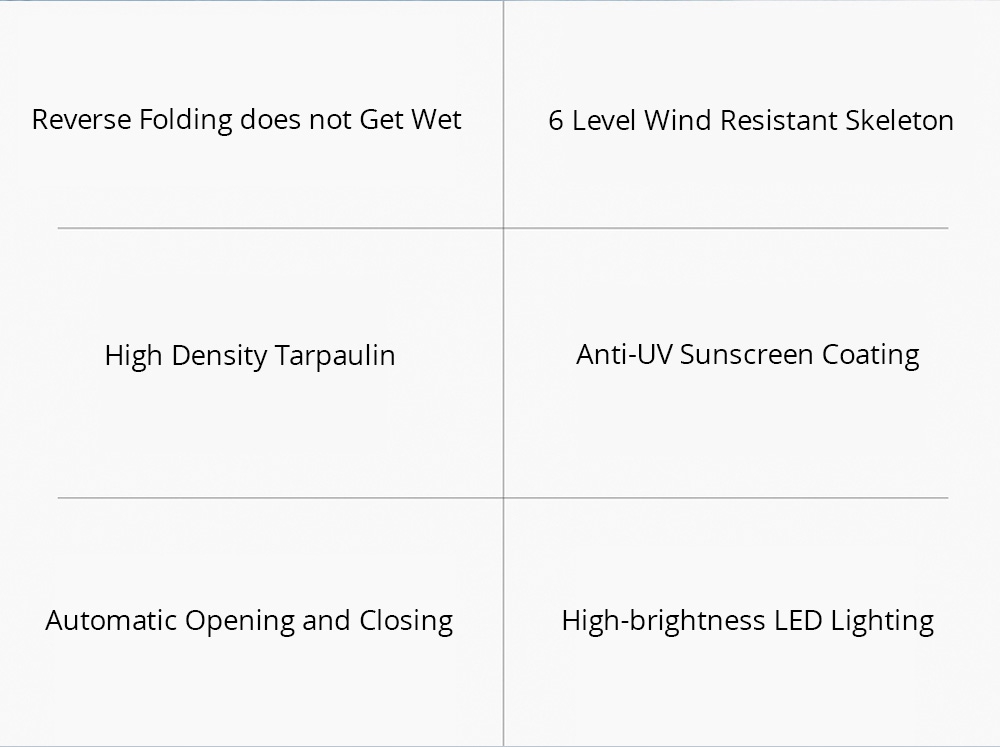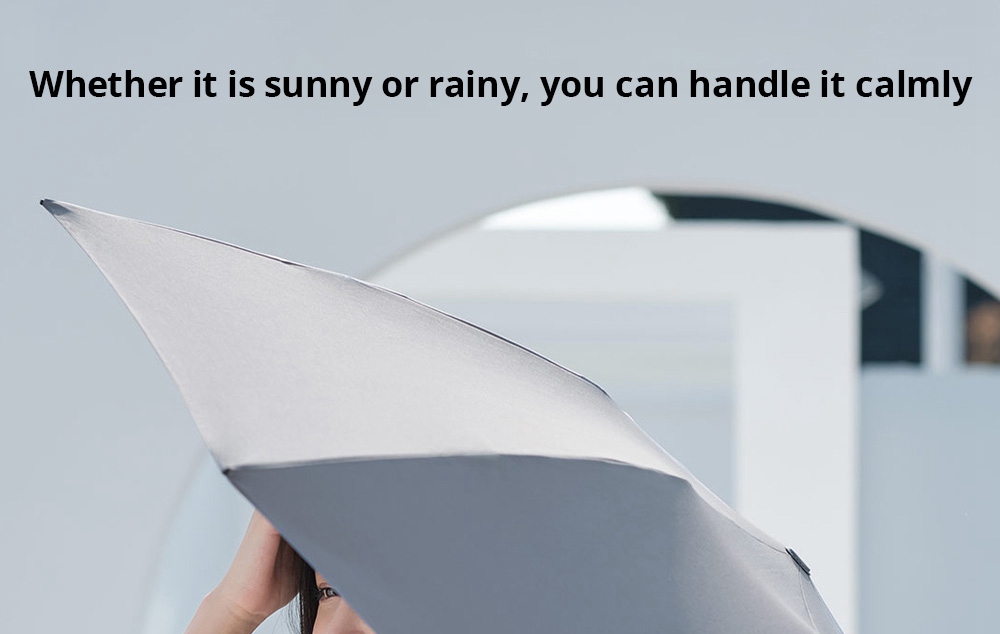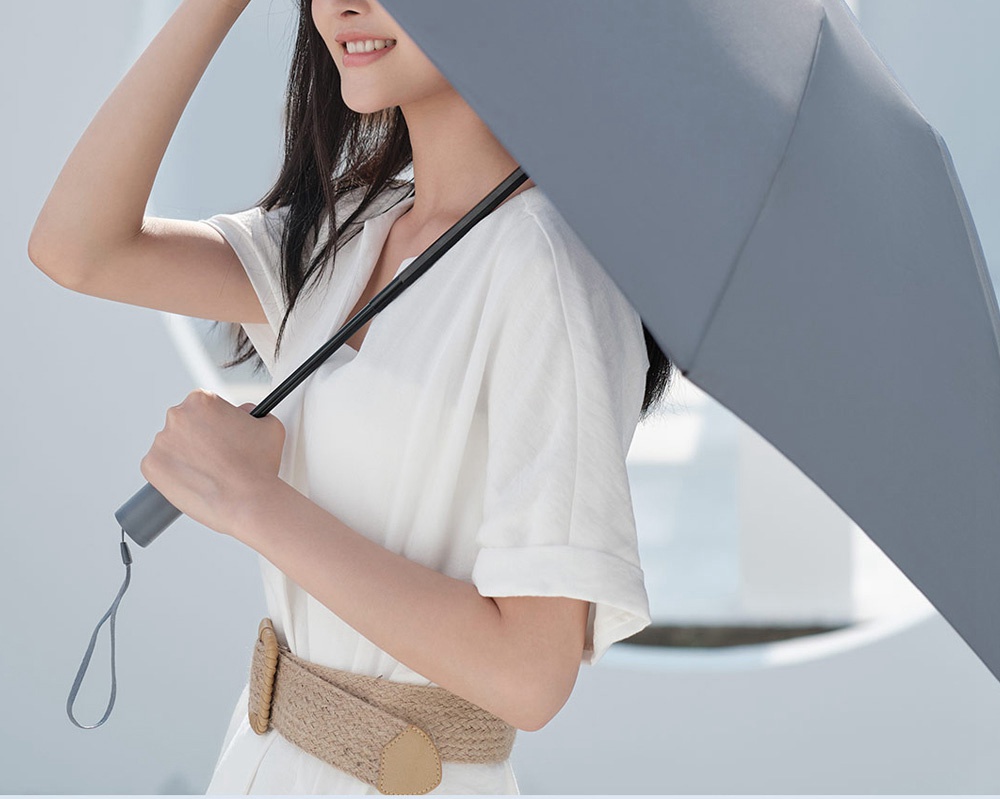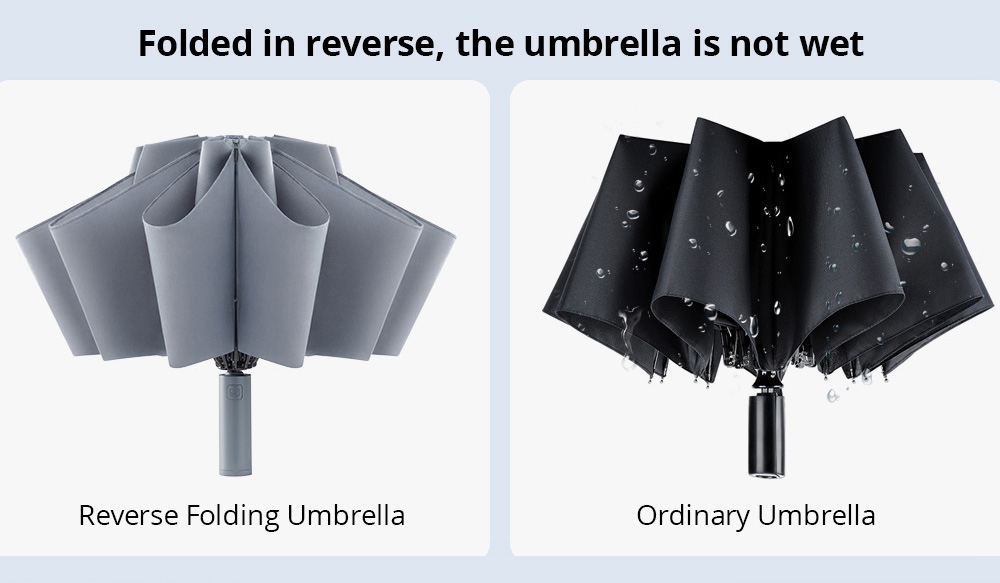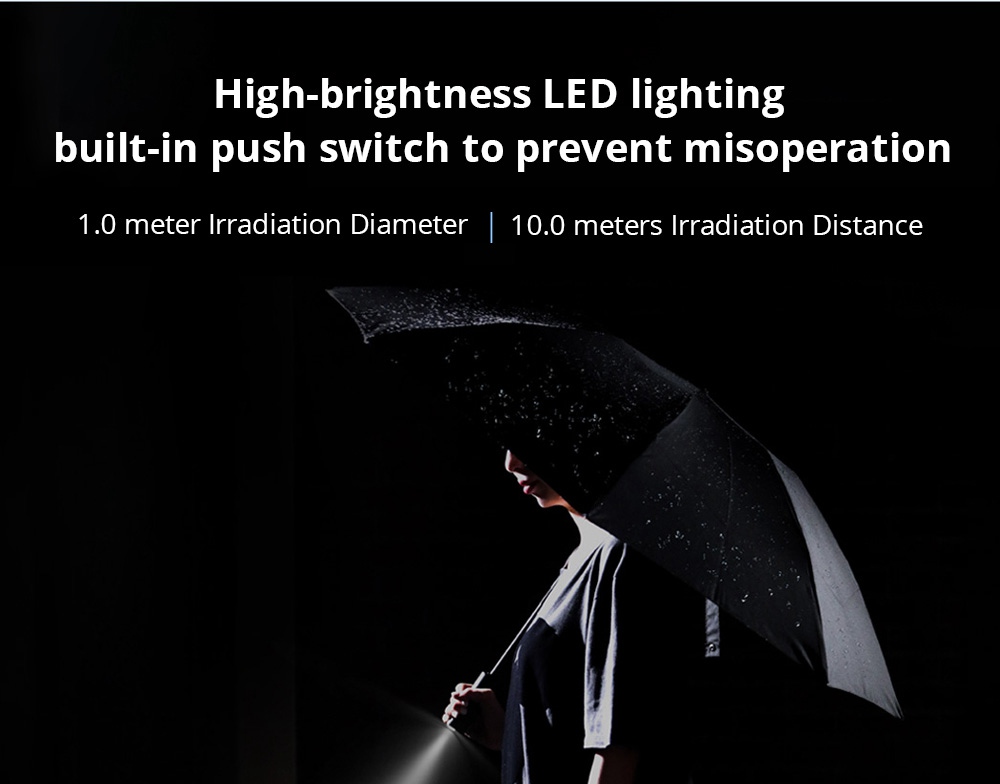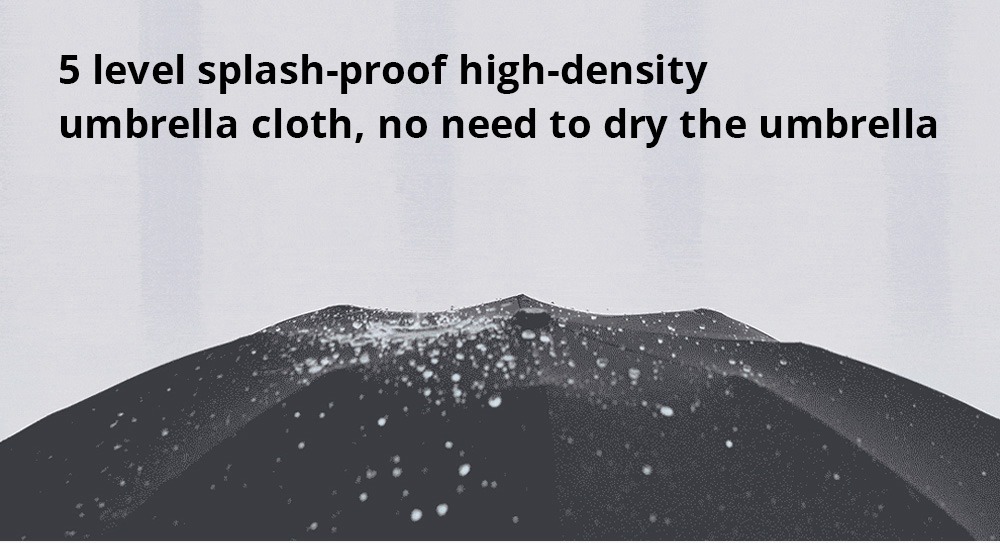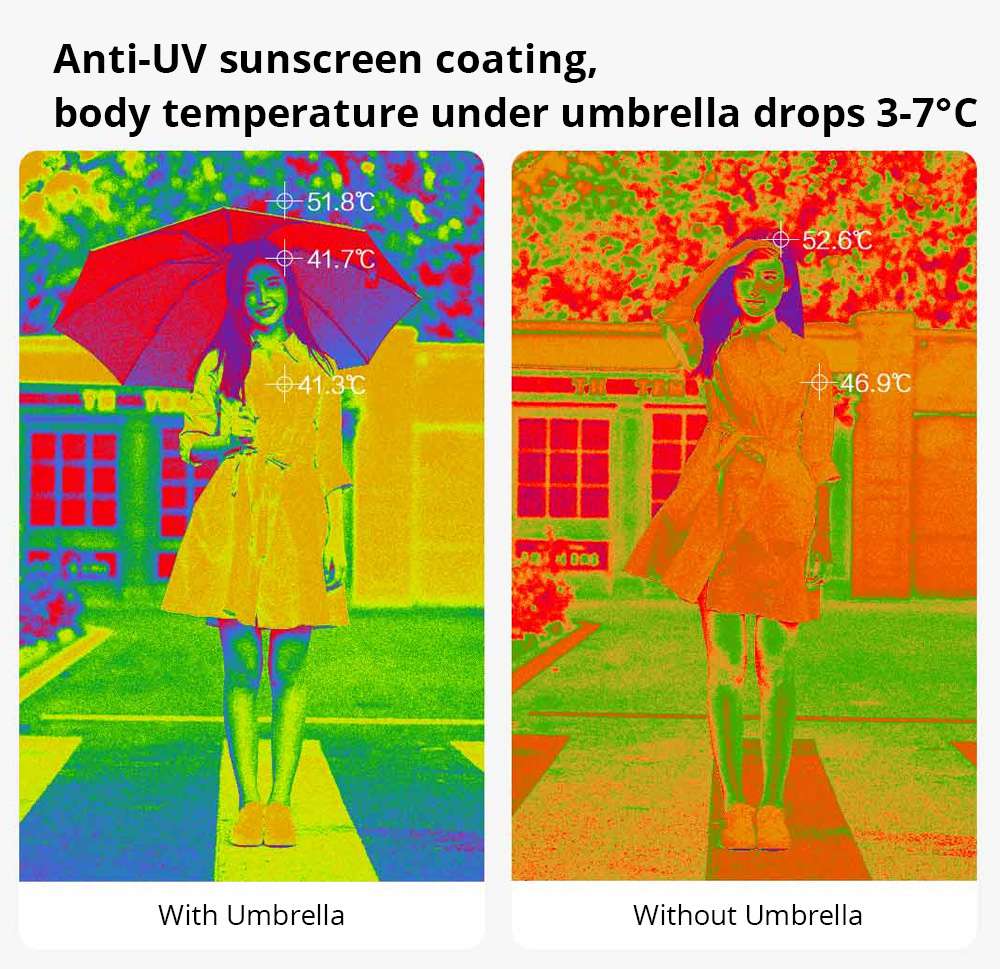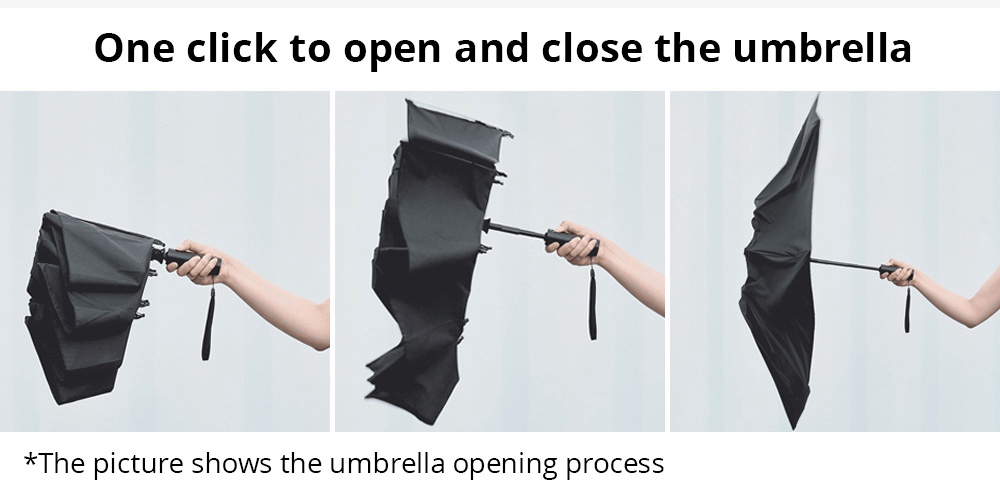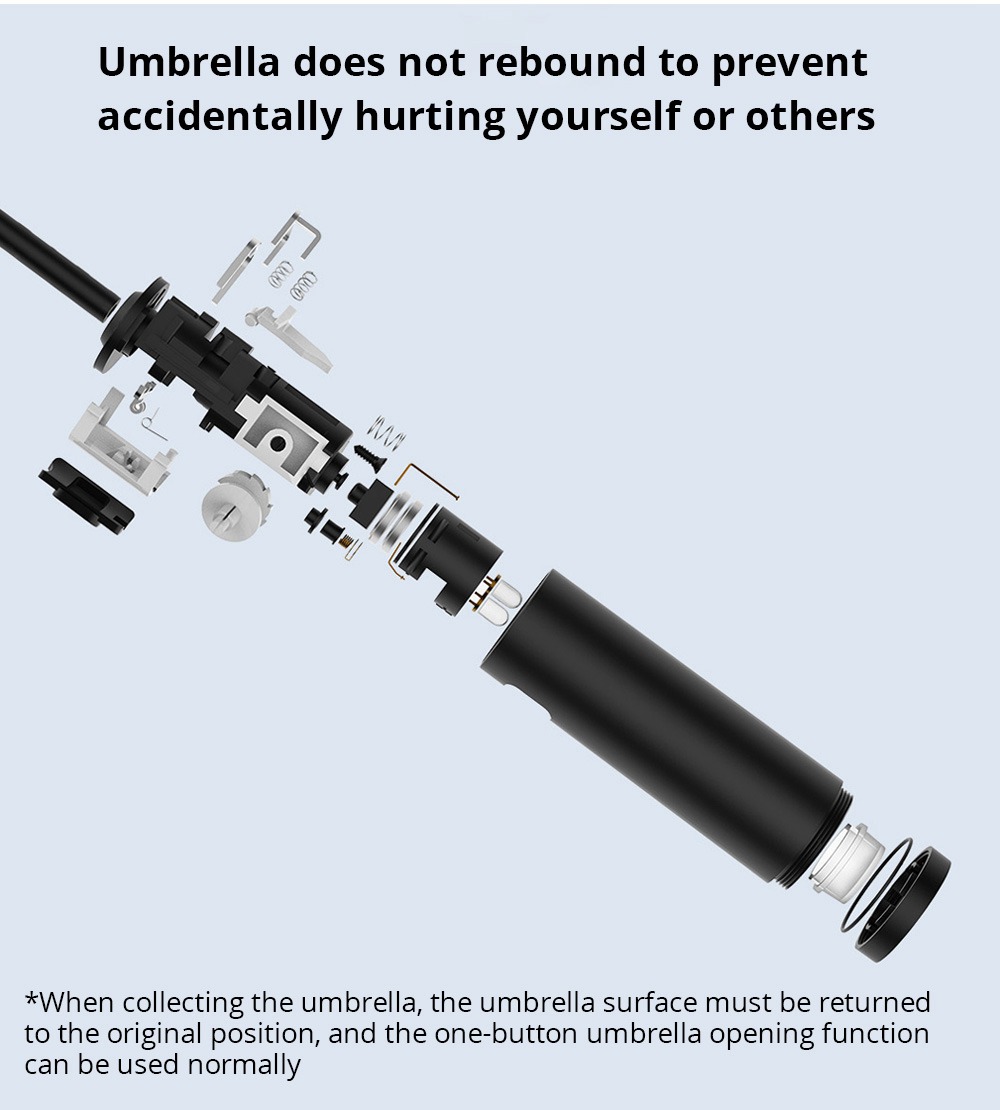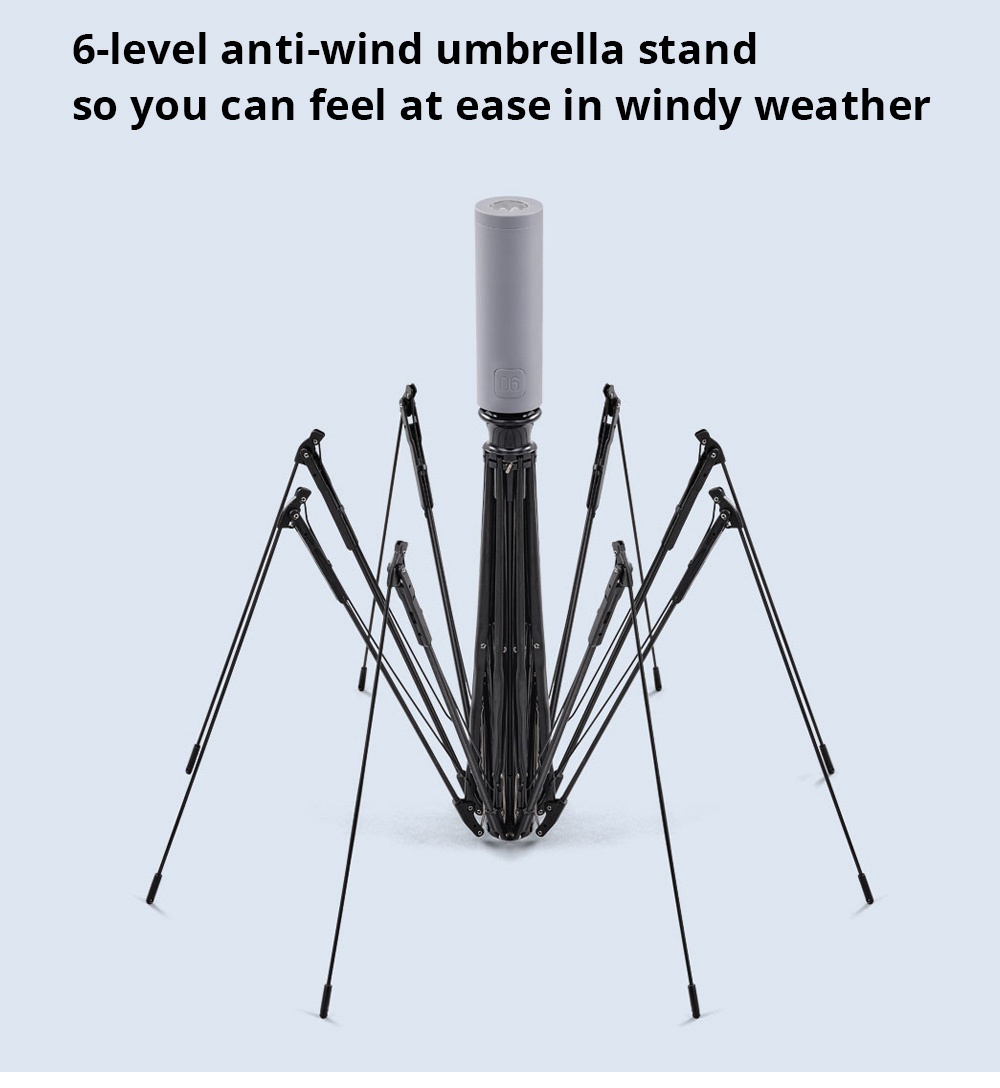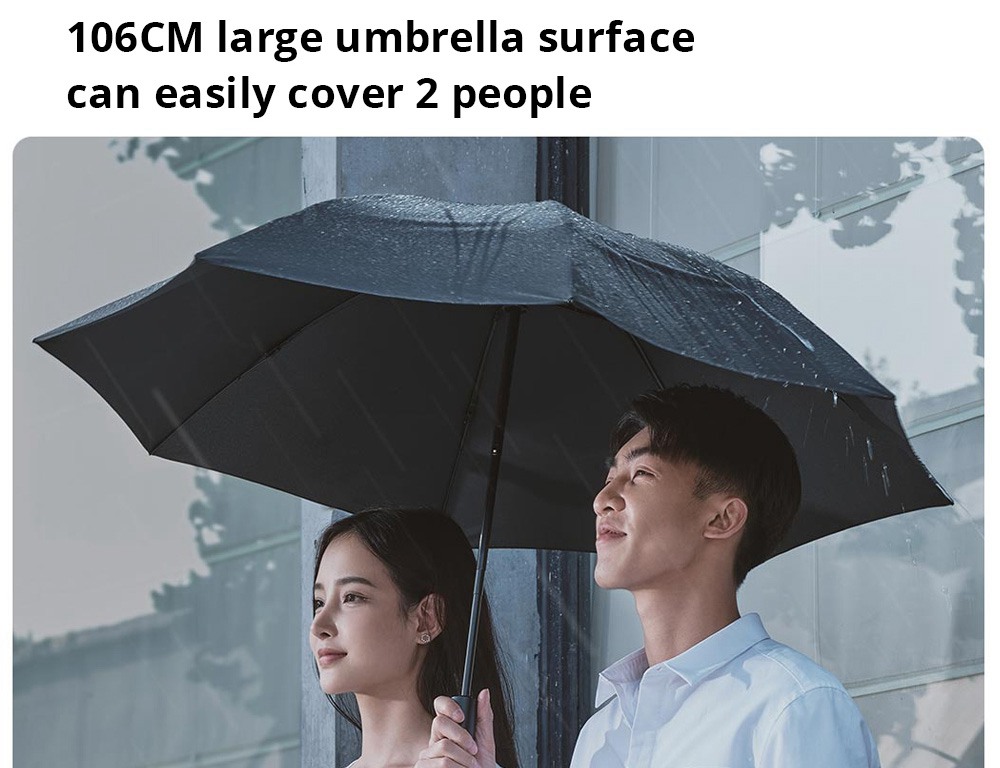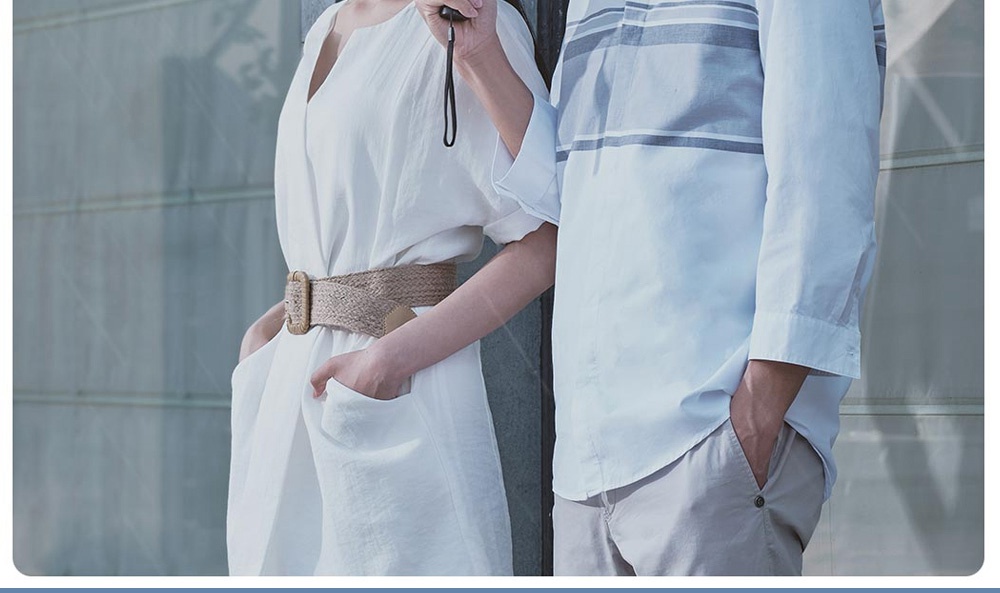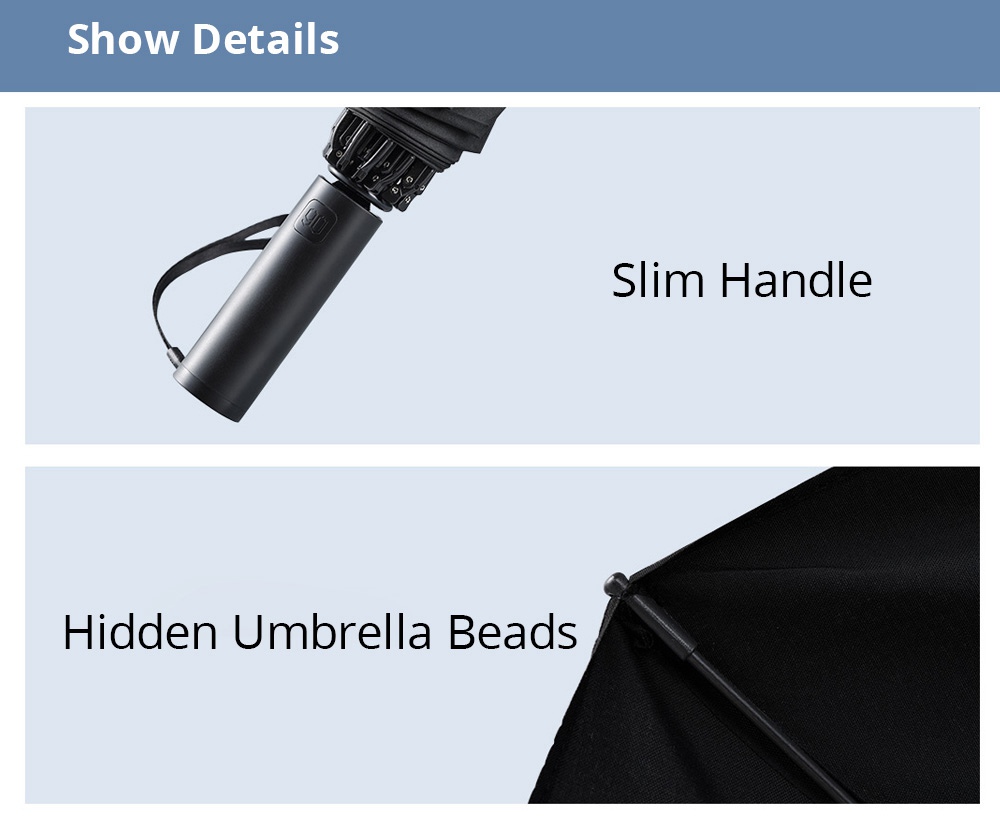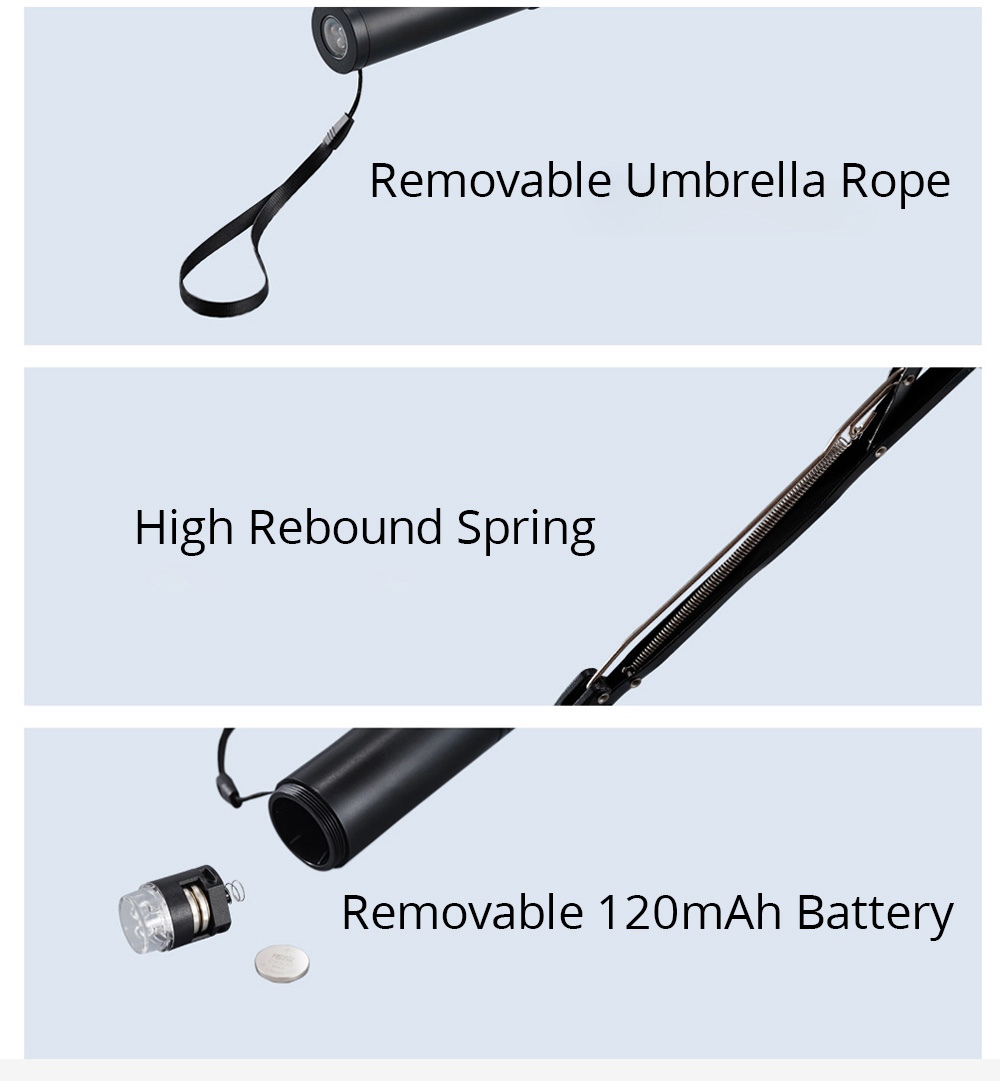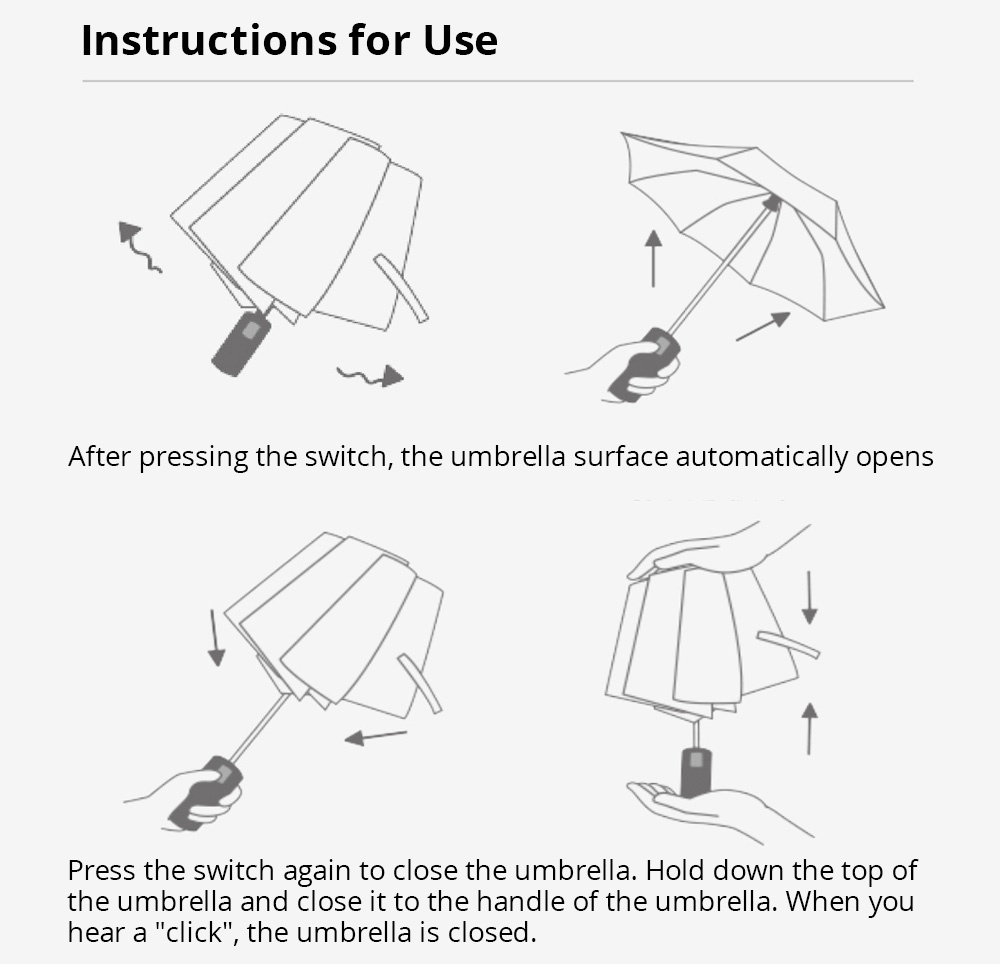 Specification
General

Brand: 90FUN
Type: umbrella
Model: None
Color: grey

Specification

Product name :90 min automatic reverse lighting umbrella

Product specification :59cmx8K (8 umbrella bones)

Material: black electric iron/middle rod glass fiber stainless steel 210T high density touch cloth

Product size :106 x 65cm (after opening)

Product weight: about 0.41kg

Weight & Size
Product Weight: 0.41kg
Package Weight: 0.5kg
Product Size(L x W x H): 106*106*65cm
Package Size(L x W x H): 6*6*33.2cm
Package Contents

1 x product
1 x User Maual