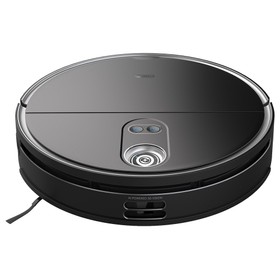 Highlights
Triple-eye LiDAR Sensors, No More Blind Spots
Main Laser:
The S10 keeps its eyes on the road. Its main laser focuses on long-distance objects and can detect items from 6-8 meters ahead, meaning it can spot your toddler crawling in the distance or the furniture you moved while remodeling.
Front Laser:
The S10's front laser has an eye for detail. It can size up objects in its path taller than 0.4 inches, then navigate away or roll over to hoover them up, helping it steer away from magazines on the floor and surprises from Fido. 
Wall Laser:
Mind your head. The S10 uses a third laser to measure height, so it knows whether it can squeeze past or under obstacles – or if it should take a detour.
Smart Obstacle Detection
The S10 is designed with a Front LiDAR sensor that can detect more than 100 different objects in your home.
dToF Smart Route Planning
The S10 uses the same navigation technology as NASA's Mars Rover to learn your entire home in seconds. Even those hard-to-reach corners you'd rather not think about. 
Its LiDAR sensors use a cutting-edge technology known as dToF – or Direct-Time-of-Flight – to shoot light pulses as it cleans your home. Compared to traditional LDS technology, the S10 offers 4X accuracy when recognizing objects, and 30% faster positioning. 
Besides, the S10 never gets side-tracked while it's cleaning.
520ml smart water tank – the largest of any robot vacuum on the market 
The S10's smart water tank makes cleaning even the toughest floor stains a hands-off experience. It adjusts the spray pressure depending on your floor's surface.
And with a 520ml smart water tank, it can handle up to 2153 ft² of flooring in one go. 
Add your favorite disinfectant to the water tank to kill floor bacteria and give you that clean home smell.
3300Pa Max Suction Power
Don't let the S10's slim design fool you – there's a whole lot of power under the hood. It sucks up dirt and dust at a powerful 3300Pa. 
That's around 1,000 Pascals more than the average robot cleaner.
the S10 comes with 4 different suction modes to fit your home's many moods and messes. 
Auto Carpet Detection
The S10 uses ultrasonic sensors to know what type of surface it's on and changes its cleaning strategy. 
It can increase suction for thicker rugs, then lower power for slick tiles and hardwood. 
It will never get confused and mop your carpet either.
No More Bulky Sensors
The S10's LiDAR sensors are inside the body, making the 360 S10 ultra-slim, and ahead of the curve, so there's no bulky sensor bumping into your furniture.
This breakthrough in robot cleaner design allows the S10 to stay at just 3.35-inches high, so it can go all the places your other vacuum cleaner can't. 
Multi-floor Mapping Memory
S10 can memorize up to 10-floor maps at a time.  
It can also recognize different floors and switch among the maps automatically.
Setup No-go Zones
The S10 will only go where you say it can. Just program a no-go zone into the app.
S10 will allow you to create multi-type shapes you like in the app.
And no-go zones can be used for mopping features as well — the S10 is smart enough to avoid spraying your rugs.
6 Anti-drop Sensors
The 6 anti-drop sensors help it detect danger zones like ledges, staircases, and balconies, so you'll never have to worry about it taking a tumble while it's off cleaning your home. 
0.5L Washable DustBin
The S10 makes it quick, clean, and easy with a washable 500ml capacity dust bin. It's large enough that you'll only have to empty it every two weeks. 
Patented 10-Stage Noise Reduction
S10 works hard without making a fuss about it. 
A 10-stage noise reduction system helps the S10 keep a low profile even while it's working overtime. 
And the S10's patented noise-reduction system is pet-friendly.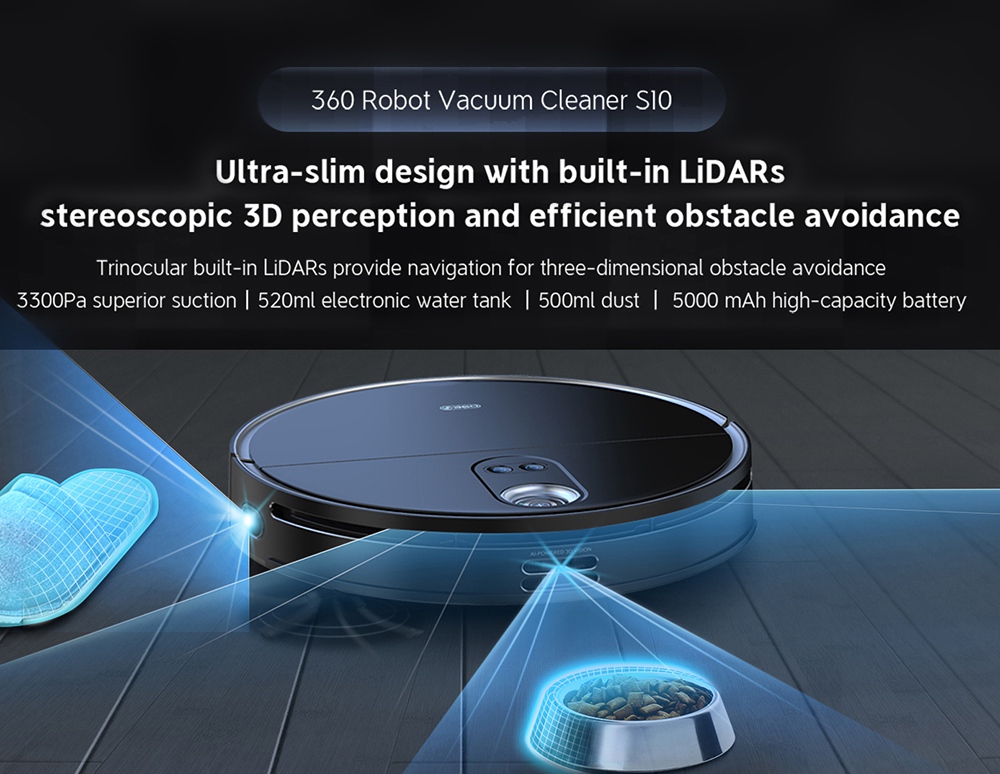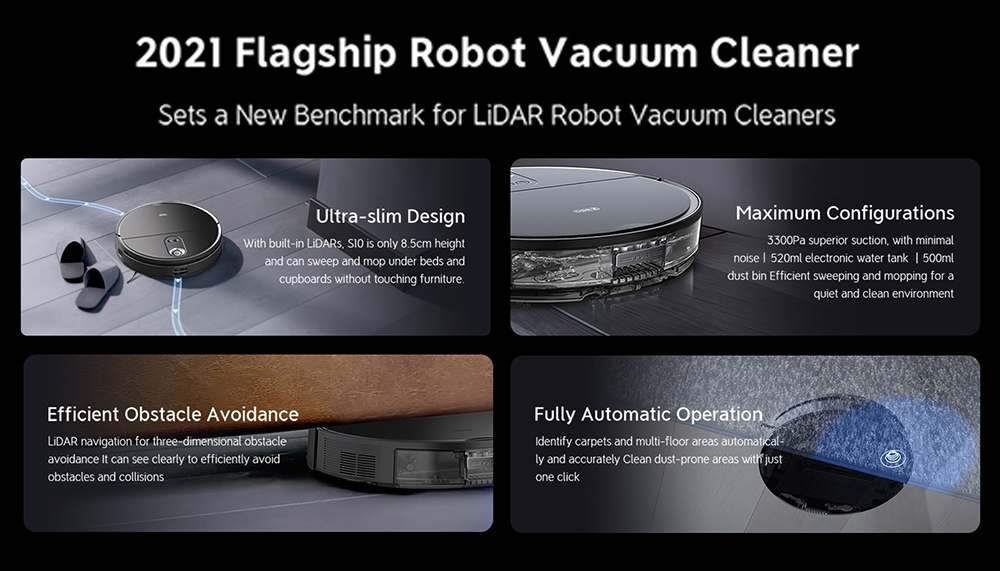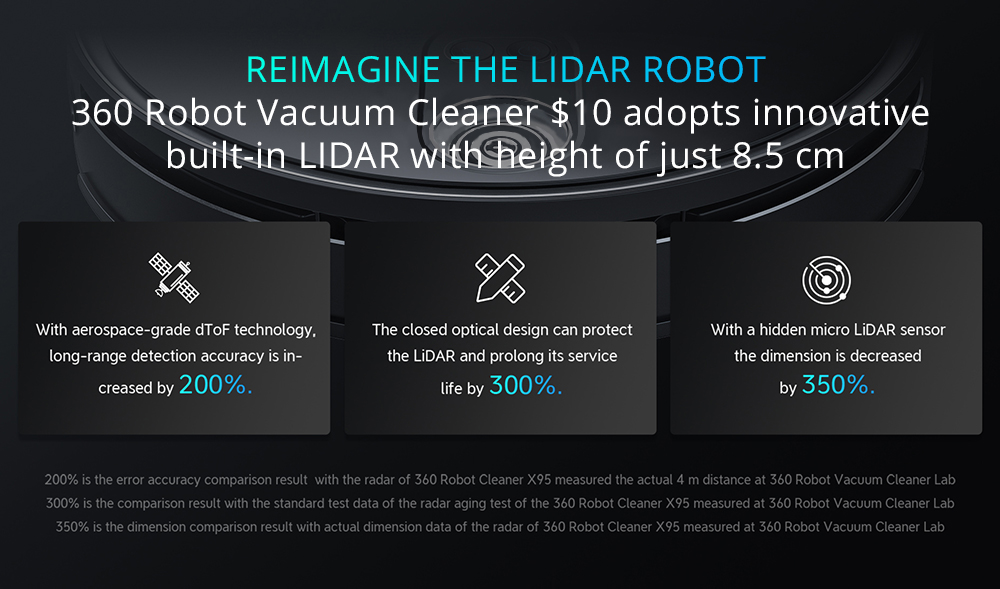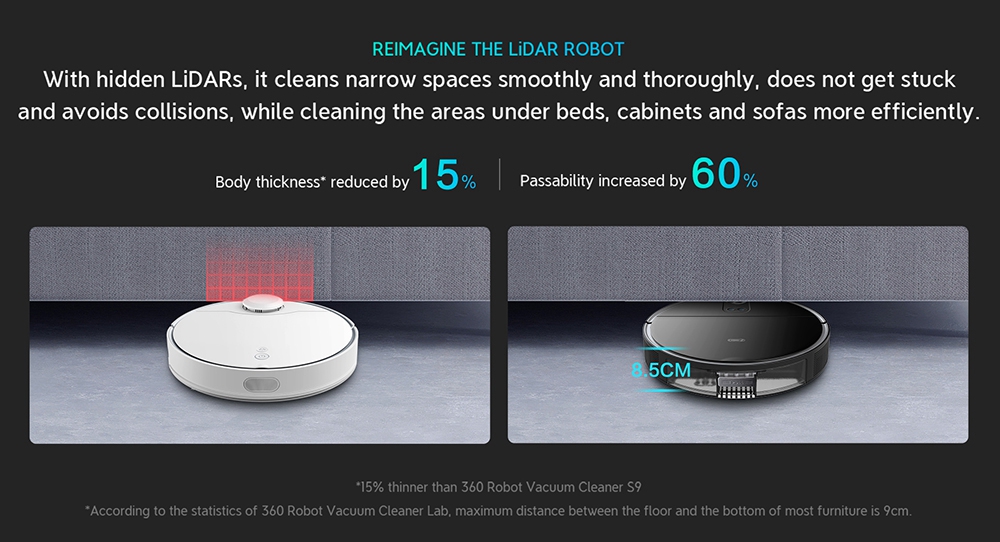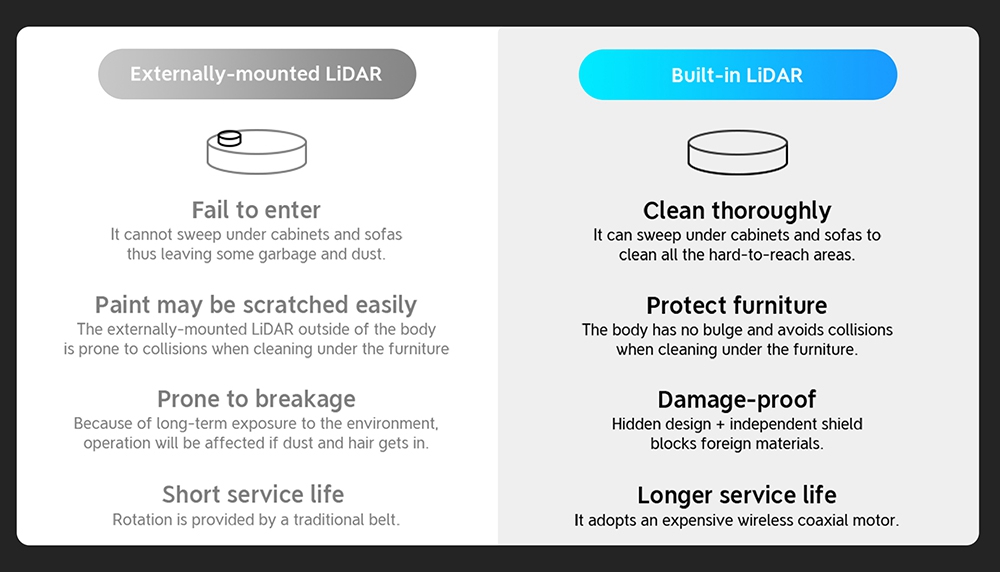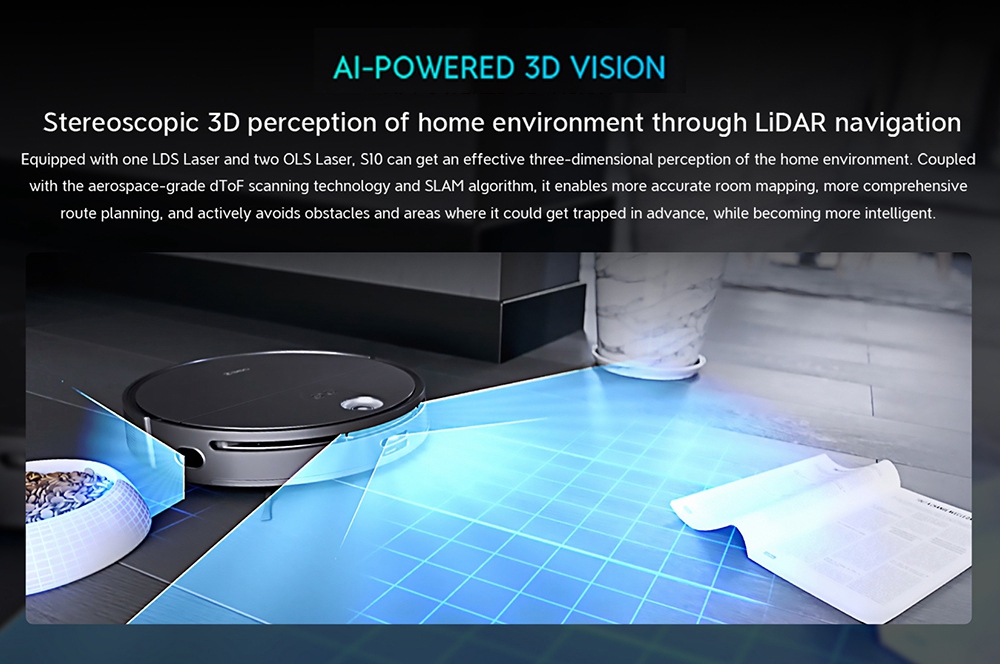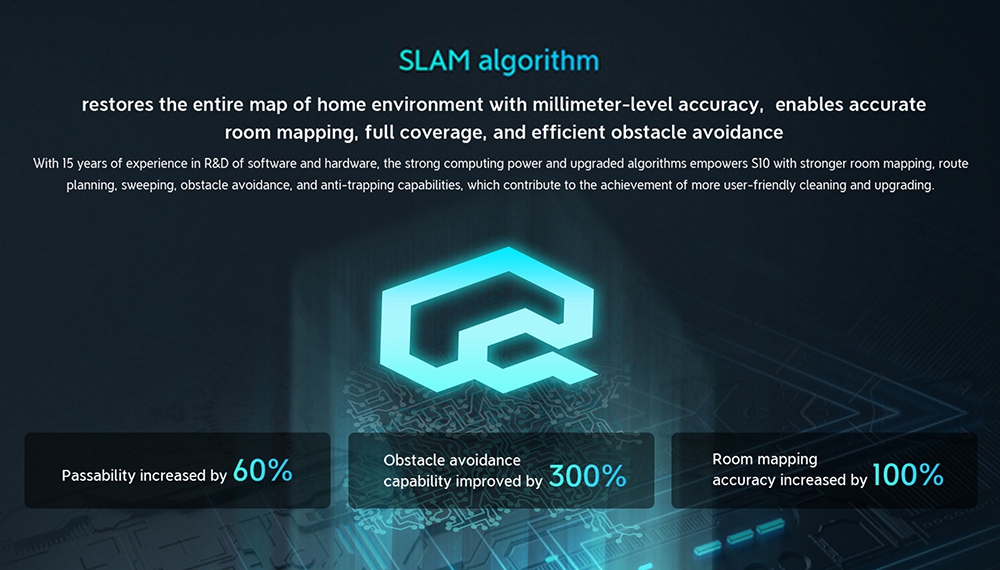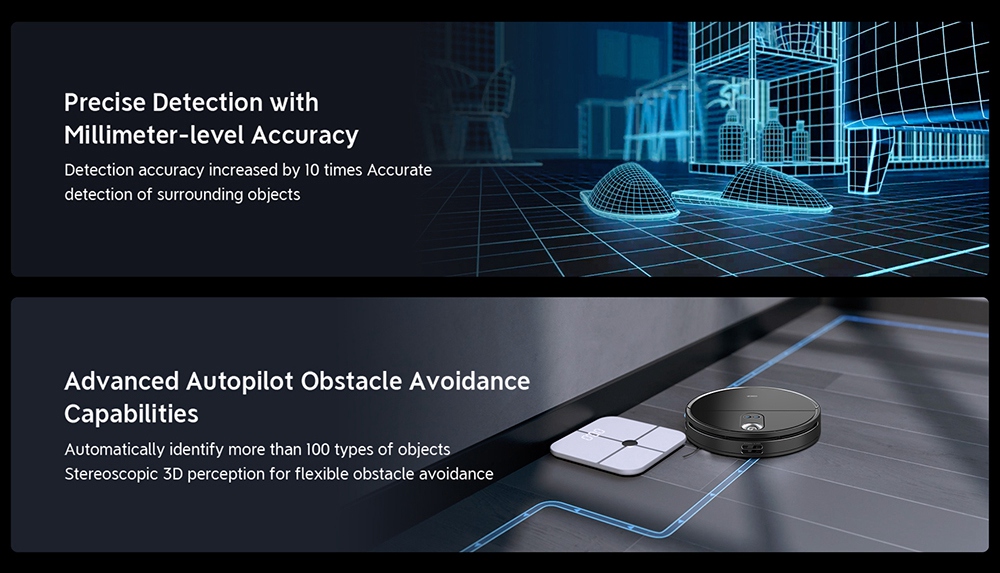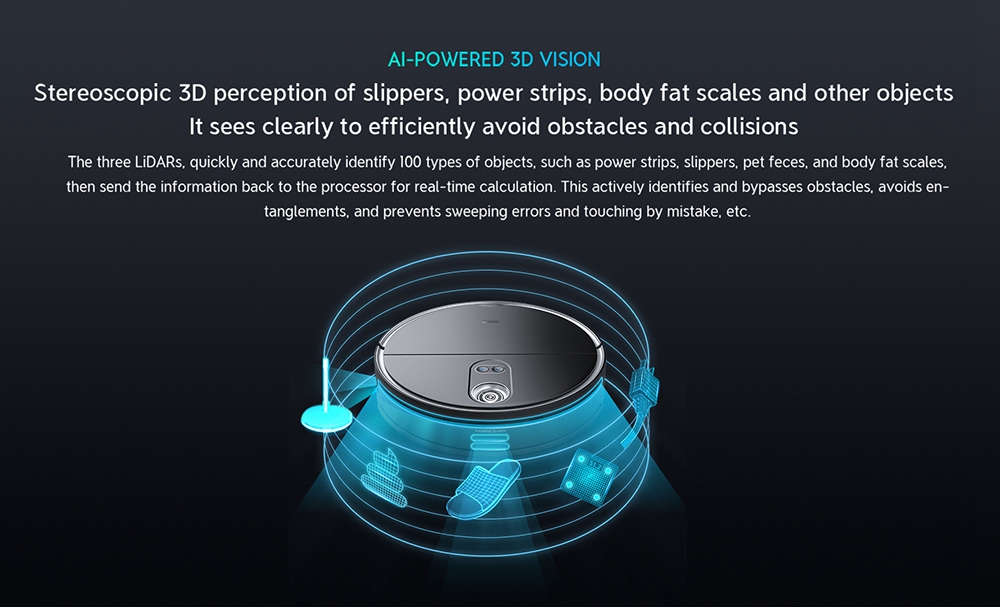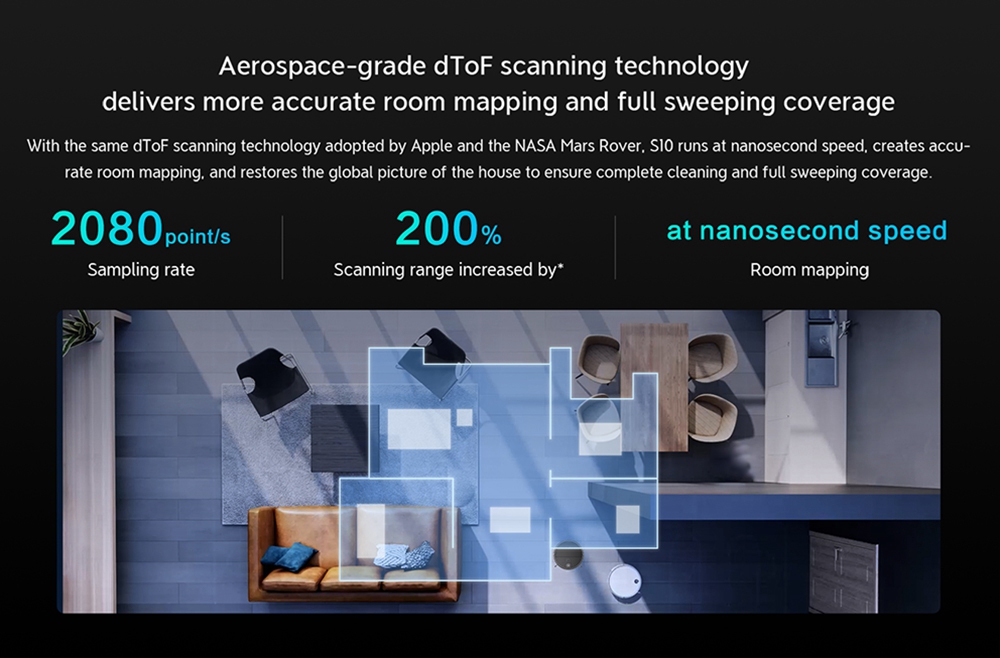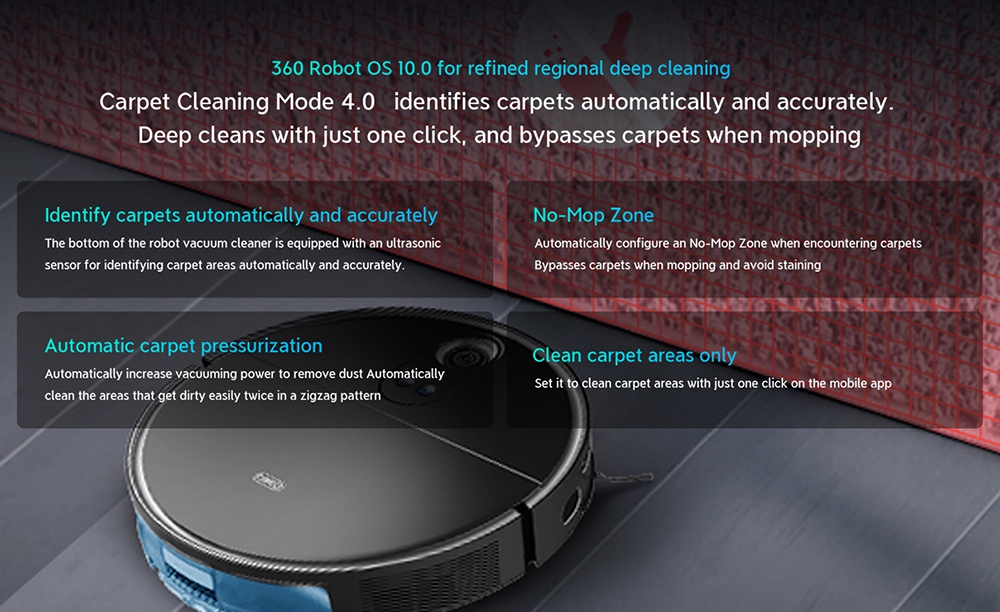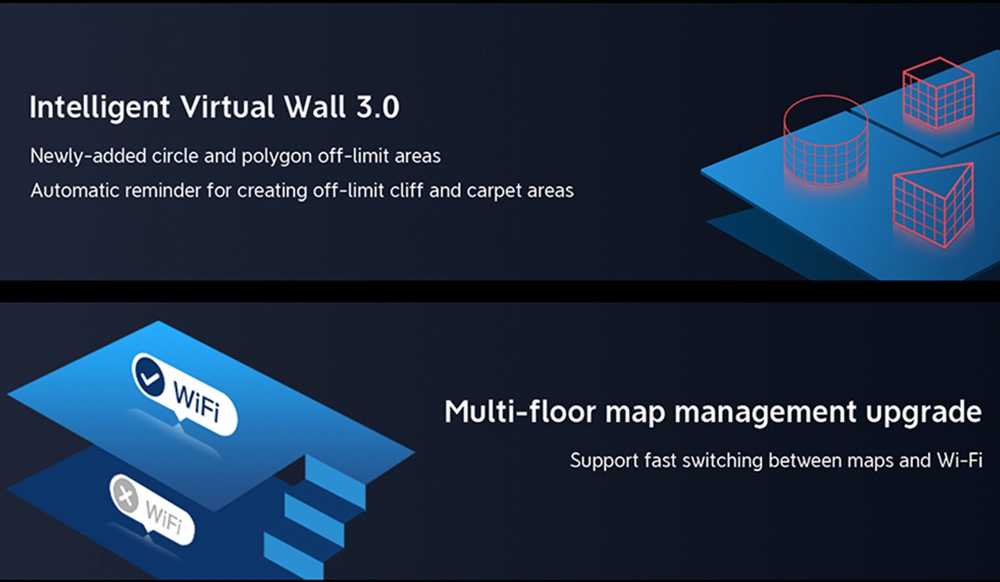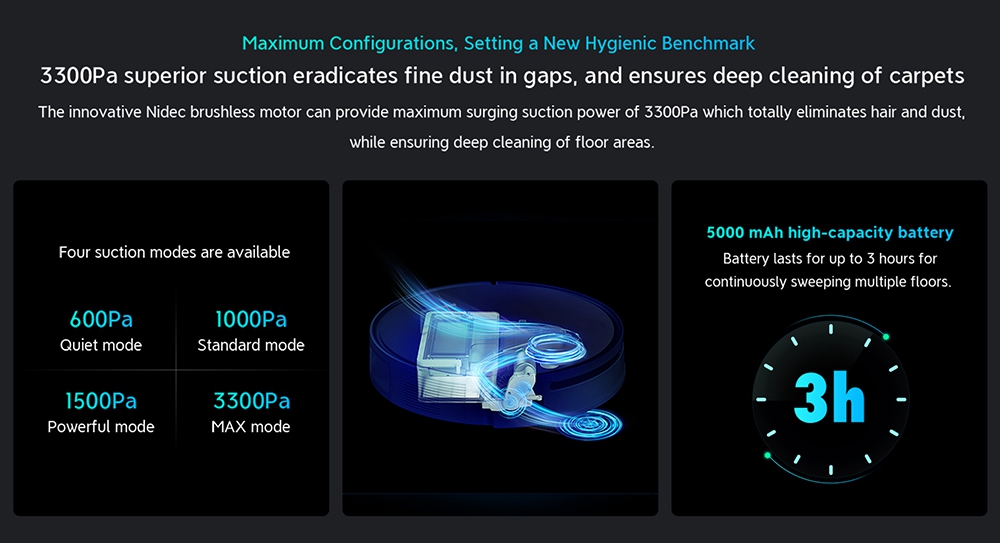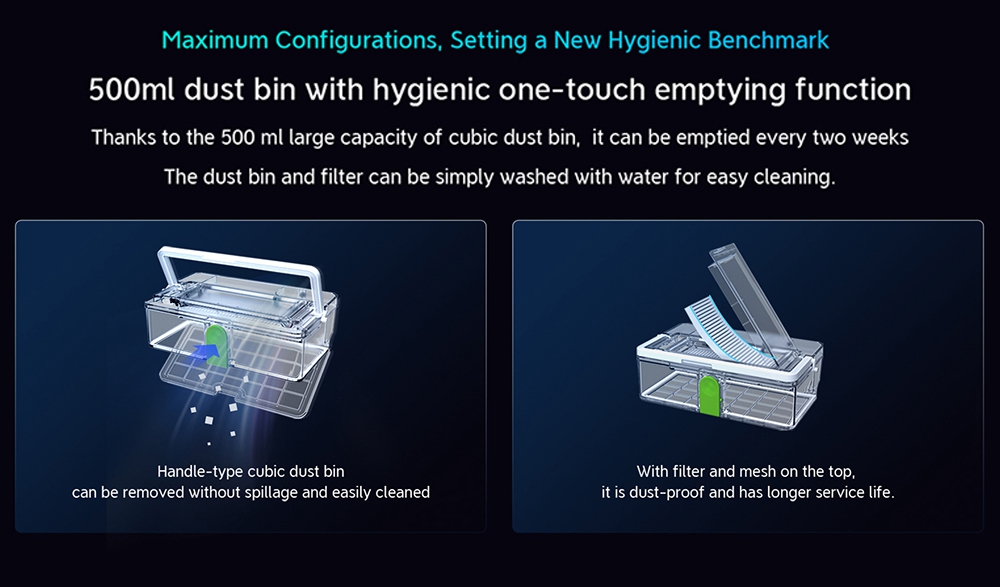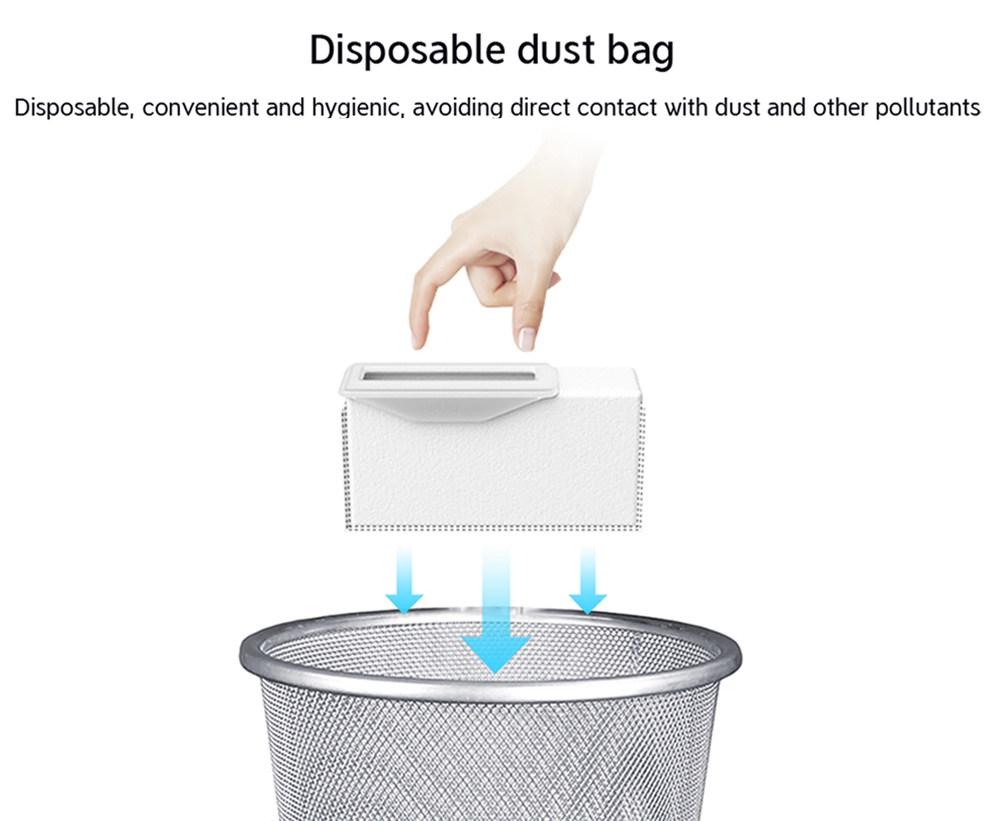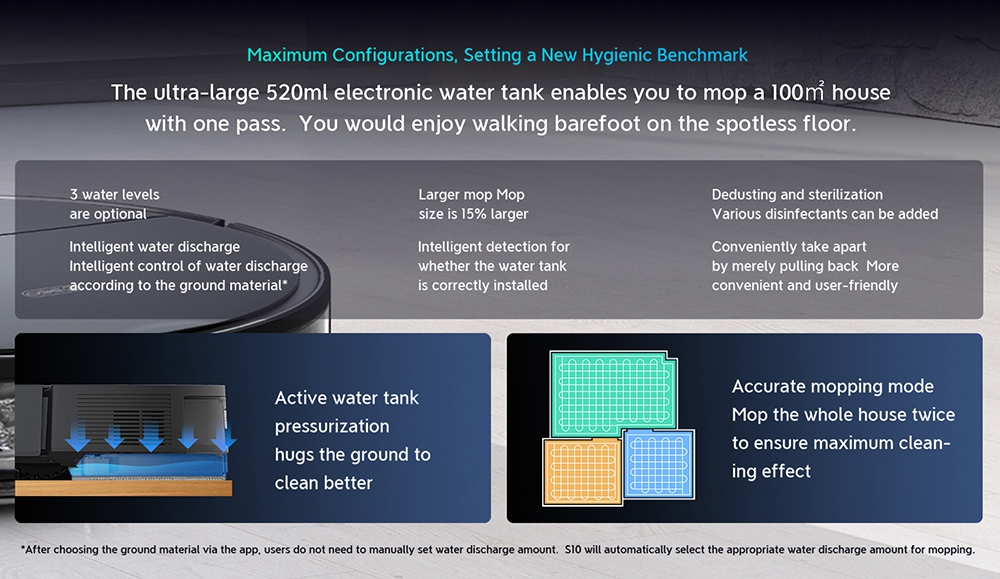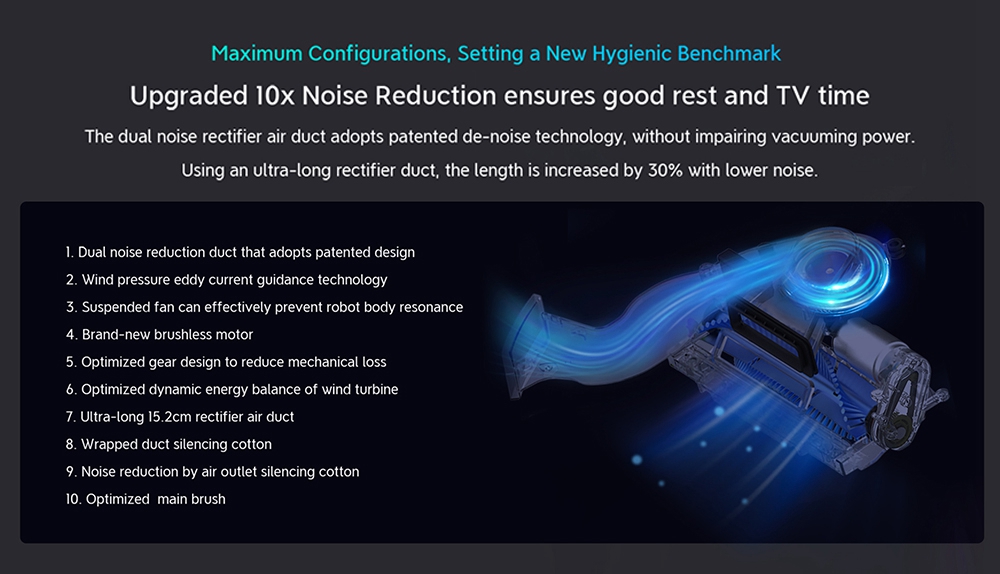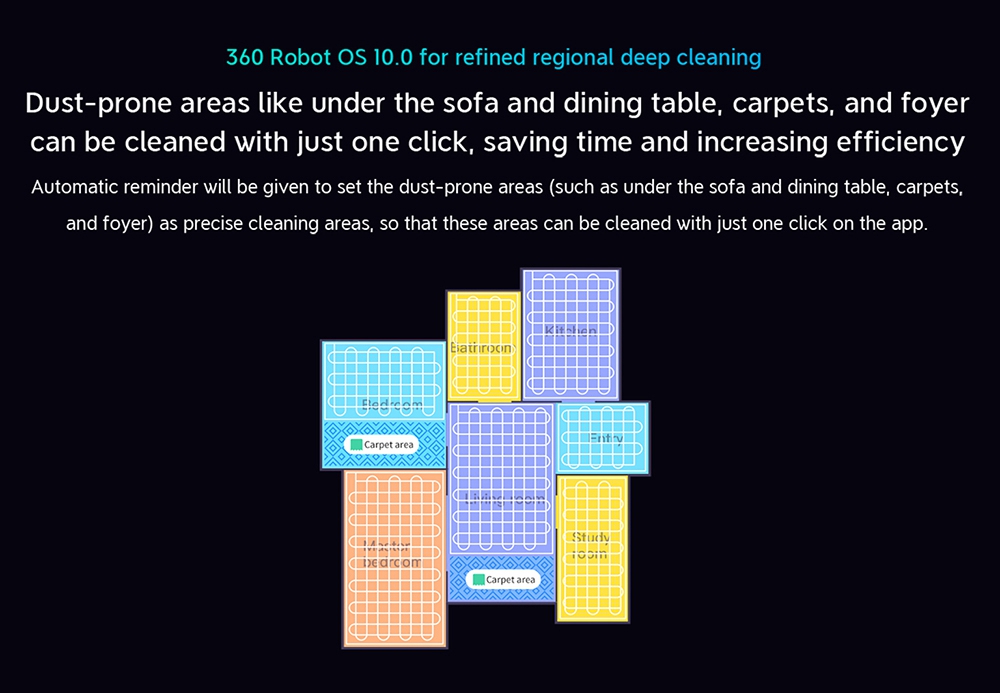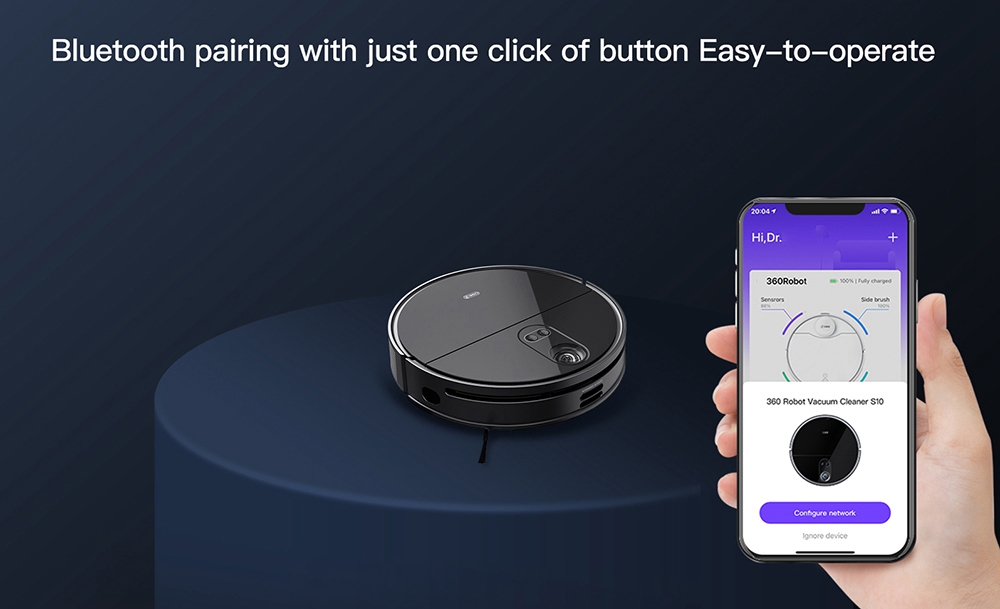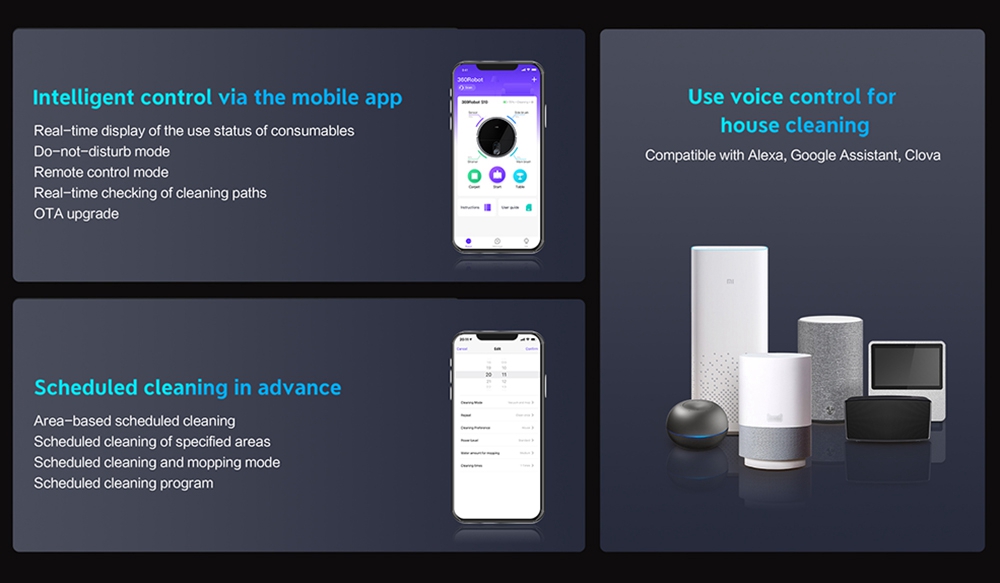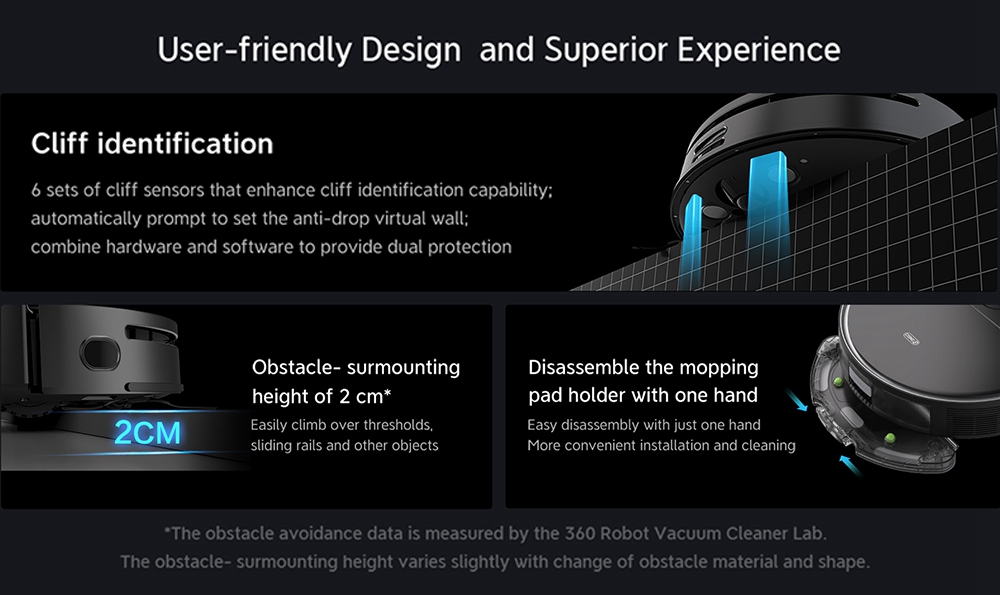 Specification
General

Brand: 360
Type: Vacuum Cleaner
Model: S10
Color: Black

Specification

Accessories Types: Other Accessories,Side Brush
Material : ABS
Function: Mop,Suction,Sweep
Remote Control: Yes
Schedule Function: Yes 
Self Recharging: Yes 
Climb Capability: 2CM
Cleaning Area (sq.m.): 120-200 square meters
Floor Types: Carpet,Ceramic Tile,Marble Floor,Shag Carpet,Tile Floor,Wood Floor
Dust Box Capacity: 500ml 
Water Tank Capacity: 520ml 
Suction (pa): 600/1000/1500/3300pa
Power (W): 30W
Battery Capacity: 5000mAh
Charging Time: 4-5 hours
Working Time: 180 minutes
Noise (dB): 67
Power (W): 68W

Weight & Size
Product weight: 3.85kg
Product size (L x W x H): 350 x 350 x 85mm
Package Contents

1 x Main unit
1 x Charging Dock
1 x Water Tank
1 x Mop Bracket (with mop)
1 x User Manual
1 x Cleaning Tools
1 x Power Adapter
1 x Remote Control
1 x Plug (Optional)
$("#Description img.product_lazy").lazyload({
effect: "fadeIn",
threshold: 240,
event: "scroll"
});